Baseball - Nintendo Wii Sports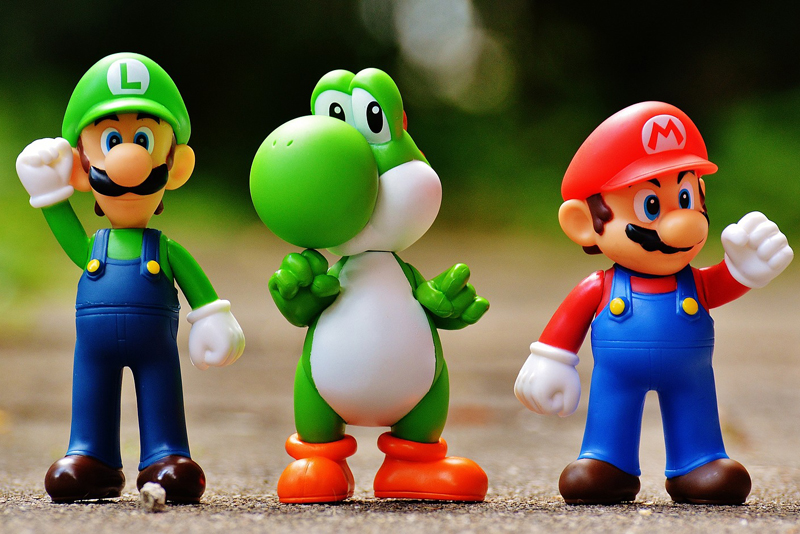 Baseball, that traditional sport of strategy and technique. The Wii sports version of baseball is quite simplified and can be a little tricky.
First, the easy part. Pitching. You only play 3 innings, and when you are in the field, all you do is pitch. You throw your arm forward, and the ball goes. You can press buttons to make it curve or split, or to aim at a part of the plate. Really, though, if you just throw it straight, you almost always get a strike. The eight year old girl I had help me test, who doesn't play baseball, got strikes most of the time. If a ball does go into the field, it is an automatic play based on how it lands. You don't have to "chase the ball" or anything else.
However, when you are in the batter's box, that is much more difficult.
I apologize for the fuzziness of that image :) You hold the bat up next to your body, and then you swing EXACTLY as it comes over the plate. If you're not exact, you get a strike or foul. I don't think I've ever seen a "ball" - i.e. a pitch that was not supposed to be hit.
It can be really challenging to ever hit a ball, never mind to hit a ball that gets you on base. You don't have to run or steal or anything - they automatically determine your advancement based on how you hit the ball. My boyfriend plays in a hardball league and was able to hit frequently - so it's not impossible. It's definitely not easy, though.
I like the fact that there are only 3 innings played in a set. That way you can keep playing if you want to - but you can quit after 3 innings and get the points for having done that. I appreciate that they simplified it - that you're not trying to run around and "catch the ball". Still, I wish they had difficulty settings here. Our eight year old tester understood the mechanics of swinging right away - but she found it impossible to actually HIT the ball. This would get very frustrating, very quickly.
The graphics are reasonably good here. The stands are full of colored blocks, but really you are just trying to hit a moving ball - or throw a ball in a straight line.
A fun enough game, but it could use difficulty levels to make it a better all-around game.
Nintendo Wii Sports Game Main Listing


Related Articles
Editor's Picks Articles
Top Ten Articles
Previous Features
Site Map





Content copyright © 2022 by Lisa Shea. All rights reserved.
This content was written by Lisa Shea. If you wish to use this content in any manner, you need written permission. Contact Lisa Shea for details.