5 Great Holiday Gift Picks for SciFi Fans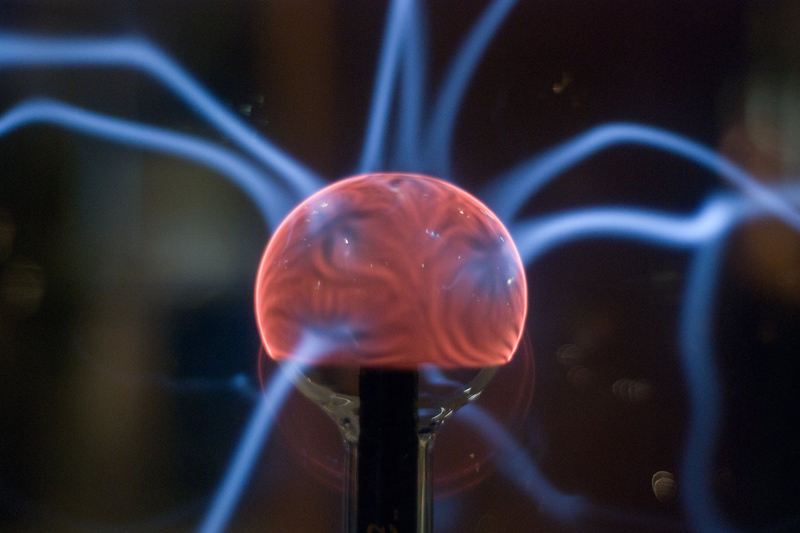 The holidays are here—let the shopping begin! Trying to find the best gift for your favorite fan? Our number one pick: the DVD boxed set. It's a natural, because each DVD set gives you a whole season's worth of science fiction television—some of them of series you haven't seen in years. Here are a few worth contemplating if you like that sort of thing:

Star Trek: The Original Series—By Dec. 14, all three seasons of this classic serial will be available for purchase. Experience once again the bold adventures of Spock, Kirk, McCoy and the crew as they explore the universe on a ship called Enterprise. And of course, no true SciFi fan should be without it. I don't need to remind you how groundbreaking this show was, from its diverse cast of characters to the first interracial kiss on TV (between Kirk and Uhura). And, unlike many of the re-packaged series you'll see on DVD, these three sets have some cool extras, from documentaries to interviews.

Star Trek: Voyager—The DVD version of this series' final season debuts on Dec. 21, so you can have all seven seasons at your fingertips just in time for Christmas. Though this series came in 1995 at the tail end of the franchise's popularity, it's still worth watching. The characters are compelling (including the ex-Borg Seven of Nine) and the overarching story (the Voyager gets lost in the unexplored Delta quadrant and must find its way home) is great fodder for exciting plots. No, it wasn't as good as "ST: The Next Generation"—but it's "Star Trek." 'Nuff said.

Babylon 5—During the five-year run of "B5," those of us who loved the show often had trouble getting other SciFi fans to get into it. The 110-episode story about a space station full of aliens whose conflicts often threaten Earth had a clear beginning, middle and end. So if you came in during the middle, sometimes patience was the key to finding out what was happening. But this format allowed for complex stories and interactions that are the key to making "B5" work—and allowed it to influence other TV shows such as "Star Trek: Deep Space Nine." Now you can go ahead and start from the beginning—"B5" is available in sets grouped by season, or in a huge set that features all five seasons together. Just remember that the pilot, which aired months before the rest of the series, is not included on the season one disk, and that there's a DVD of made-for-TV "B5" movies as well.

Firefly—Of course, we're looking forward to the movie "Serenity," based on this short-lived series from Joss Whedon ("Buffy the Vampire Slayer") and coming out fall of 2005. If you haven't watched "Firefly" yet, pick it up immediately! It's one of the best recent SciFi shows to air on TV, even if it didn't last very long. Only 14 episodes were made, and 3 of the episodes on this DVD set were never aired. An ensemble cast of nine take on mercenary jobs in a frontier-like galaxy, but revelations about what's actually happening in the totalitarian Alliance regime make their lives very complicated. Fox made a mistake canceling this one. Plenty of extras are included.

V—Okay, this campy TV series doesn't really have the quality plot lines and occasional flashes of greatness that mark the other four on this list. In fact, when "V-The Series" first aired in 1984 critics remarked that the most interesting thing about it was what rodent/insect/gross thing sexy villainess Diana was eating that week. But the original "V" and "V-The Final Battle" are also available separately on DVD, and the 10-hour story of a Nazi-like alien regime and the human resistance that struggles against it is still fascinating today. We recommend this one in part because it rumors keep flying that it'll be the next SciFi show to be recreated, courtesy of original mastermind Kenneth Johnson. Will it ever happen? Stay tuned and see.




Related Articles
Editor's Picks Articles
Top Ten Articles
Previous Features
Site Map





Content copyright © 2022 by Helen Angela Lee. All rights reserved.
This content was written by Helen Angela Lee. If you wish to use this content in any manner, you need written permission. Contact Helen Angela Lee for details.