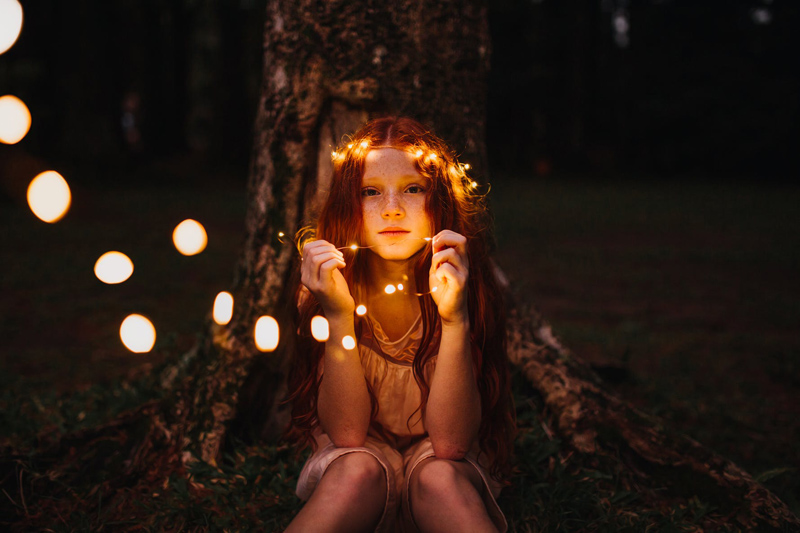 A young boy lies awake in his room one snowy Christmas Eve, excited and alert.
Breathing silently. Hardly moving. Waiting.
He's listening for a sound he's afraid that he might never hear – the ringing bells of Santa's sleigh.
The time is five minutes to midnight.
Suddenly, the boy is startled by a thunderous roar. Clearing the mist from his window he sees the most amazing sight – a gleaming black train rumbles to a stop right in front of his house, the steam from its powerful engine hissing through the night sky and the softly falling snowflakes.
The boy rushes outside, clad only in his pajamas and slippers, and is met by the train's conductor who seems to be waiting just for him. "Well, are you coming?" the conductor asks.
"Where?"
"Why, to the North Pole, of course. This is the Polar Express!"
This holiday season the Academy Award-winning team of Tom Hanks and director Robert Zemeckis (Forrest Gump, Cast Away) reunite for The Polar Express, an inspiring adventure based on the beloved Caldecott Medal children's book by Chris Van Allsburg that has touched the heart of readers young and old since 1985.
When a doubting young boy takes an extraordinary magical ride to the North Pole, he embarks on a journey of self-discovery that shows him that the wonder of life never fades for those who believe. The power of belief resonates through this heartwarming story as the train ride takes its passengers through beautiful scenes of the Arctic, the night sky and the Northern Lights.
Tom Hanks does a fabulous portrayal of a host of characters which include the Hero Boy, the enigmatic Conductor, the Father, the Hobo, Scrooge and Santa Claus himself. Peter Scolaris's Lonely Boy from " the wrong side of the tracks" is moving as he tells the Hero Girl (Nona Gaye) and the Hero Boy that "Christmas just doesn't work out for me." It's a heartbreaking moment or statement that signifies a lifetime of disappointments. It's not like he doesn't want to believe as in his song "Believe," where he pleads for a reason to believe despite that he hasn't been given much to believe in.
Combining classic storytelling with cutting-edge filmmaking, The Polar Express debuts a highly advanced version of motion capture technology developed and tailored to meet Zemeckis' uncompromising vision and is the first feature ever to be shot entirely in this format. Zemeckis takes animation a step further to capture fantastic sceneries, such as the train racing over a lakes of cracking ice and through mountain ranges.
Sony Pictures Imageworks, with senior visual effects supervisors Ken Ralston, a five-time Oscar winner, and Jerome Chen, a 2000 nominee, help bring this enchanting holiday story vividly to life in full CG animation through a brand new system called Performance Capture, Imageworks' next-generation motion capture process. This innovative technique allows the actors' live-action performances to drive the emotions and movements of the digital characters in a way never seen before, throwing open the door to a whole new era of freedom and creative options for actors and filmmakers.
.
You Should Also Read:
The Polar Express Movie


Editor's Picks Articles
Top Ten Articles
Previous Features
Site Map





Content copyright © 2021 by Cathy Spearmon. All rights reserved.
This content was written by Cathy Spearmon. If you wish to use this content in any manner, you need written permission. Contact Cathy Spearmon for details.