Hot Cocktails for Cold Nights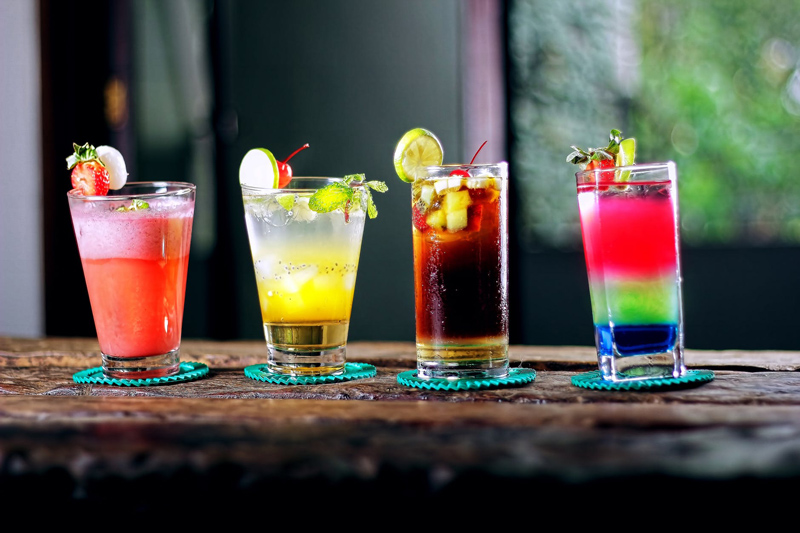 Brrrr! It's sure cold outside lately. Seems every part of the continental US is enjoying a winter wonderland of epic proportion. Just a week or so ago, 49 of our 50 states had snowfall on the ground; that's a first, never before documented. What to do in times like these? Enjoy hot cocktails till the snow melts.

--------------------------------------------------

Anti-Freeze

This one is quite similar to a Peppermint Patty - quite refreshing when served over ice on warmer days when antifreeze doesn't seem important.

What you'll need to get started:
An oversize coffee mug and the following ingredients:

1 1-ounce package hot cocoa mix
6 ounces boiling water

1 jigger vodka
1 jigger peppermint schnapps

Garnishes: whipped cream, maraschino cherry, peppermint stick

Empty the cocoa mix into the coffee mug, add the boiling water, and stir to dissolve. Add vodka, peppermint schnapps, and garnish as desired.

--------------------------------------------------

Traditional Hot Toddy

Try this one when the weather seems to be getting the best of you. The hot water soothes nasal and respiratory passages; the medicinal qualities of the lemon, mint, and honey help chase away the flu bugs before the land; and the whiskey . . . ah, yes, the whiskey.

What you'll need to get started:
An oversize coffee mug and the following ingredients:

1 Tablespoon honey
6 ounces boiling water

1 lemon wedge
1 jigger your favorite whiskey
1 sprig fresh mint

Pour the water over the honey to soften it before adding the other ingredients. Allow drink to set a few minutes before drinking it to allow the medicinal elements of the drink to fully bloom.

--------------------------------------------------

Mexican Coffee

What you'll need to get started:
A large brandy snifter or coffee mug and the following ingredients:

1/2 jigger dark rum*
1 jigger coffee-flavored liqueur
1/2 jigger brandy
Hot coffee

Garnishes: whipped cream, cocoa and/or chipotle powder

Pour spirits into the brandy snifter or coffee mug. Top off with coffee before garnishing.

* I used to work at a restaurant where we made this one with 151-proof rum because it's flammable (a word that always gives me pause, especially when used in the same sentence as the word alcohol - be careful!). We'd frost the rim of the snifter with sugar, pour the 151 rum into the snifter, and then we'd very carefully hold the snifter from its stem and swirl the glass so the flame caramelized the sugar on the rim before building the rest of the drink. It's an impressive presentation for a truly delicious warm cocktail but caution is mandatory. So are heat-tempered brandy snifters.




Related Articles
Editor's Picks Articles
Top Ten Articles
Previous Features
Site Map



Follow @drinkandbemerry
Tweet



Content copyright © 2021 by Sandy Hemphill. All rights reserved.
This content was written by Sandy Hemphill. If you wish to use this content in any manner, you need written permission. Contact Sandy Hemphill for details.