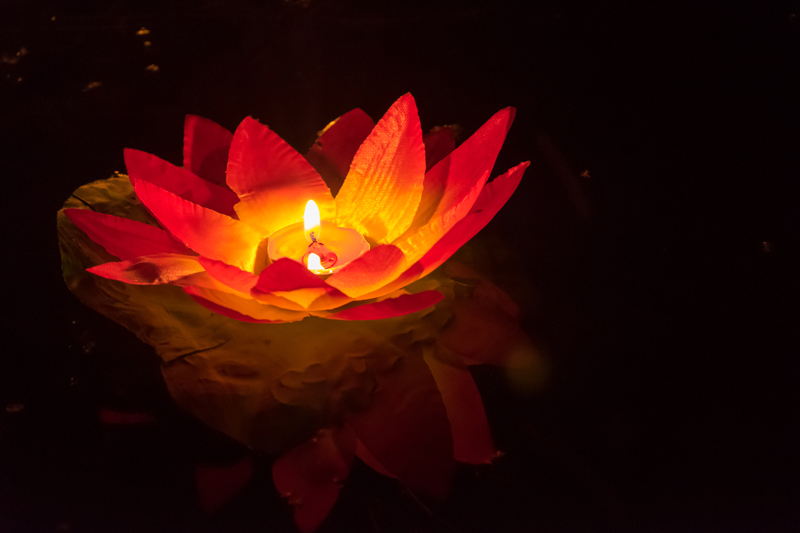 Children are born with an innate spiritual being. Their characteristic curiosity and innocence will prompt them to ask questions like "Who made me?" and "Who made the world?" These are questions that even adults may ask themselves along their own spiritual journey. Children wonder about nonphysical things but often can't express their feelings in words, depending on the age of the child.

Parents will usually step in at this time to instill their own belief systems to their children in order to answer their questions, to guide them, and to give their children a sense of purpose and connectedness to a higher power, a creator, the divine, or to the harmony of the universe. Children are comforted when they believe that not just their parents are watching over them and caring for them. This higher power can be a shoulder to lean on when situations happen in a child's life that they do not understand.

When life changing events do happen, such as a serious illness to the child or to a loved one, divorce of the child's parents, or the death of a family member or friend, that child will seek the spiritual for solace. Knowing that someone or something greater than they are is standing by their side helps that child to cope and to believe in themselves, giving them a sense of confidence to get through the tough times. Children are less stressed and much happier when they know that no matter what happens in their lives they are not alone and they are loved.

Children are very imaginative and this makes them quite receptive to the spirit world. We have all heard stories about children who claim they've seen angels, ghosts, spirits of deceased loved ones, spirits of deceased people who formerly lived in their home, even imaginary friends. Children believe in the spirit world much more readily than many adults because of their unbiased nature, and spirits find it easy to communicate with children because children do not have preconceived ideas about the spirit world. Children are very loving and accepting, and this is very welcoming to spirits who wish to make themselves known.

Love comes unconditionally for children, and they have what seems to be an inborn desire to give of themselves. You can see the joy on a child's face when they are doing something to help others. Children like to engage in activities that give them purpose and affect other people in a positive way. Parents can teach their children to be helpful and considerate, but it seems that children will help others because they are motivated to, and this brings them happiness when they know they have been a part of something they feel is worthwhile.

It is evident that children express their inner spirit even when very young. They have curiosity about the world around them and about their place in it. As they mature they learn about nurturing the nonphysical part of themselves with the guidance of their parents and others whom they look up to. They will develop their own beliefs and value systems. Children want to be content, and they will bond with what makes sense to them and what fulfills them. Spirituality is very important to a child's sense of well being.



Related Articles
Editor's Picks Articles
Top Ten Articles
Previous Features
Site Map





Content copyright © 2022 by Debbie Grejdus. All rights reserved.
This content was written by Debbie Grejdus. If you wish to use this content in any manner, you need written permission. Contact Debbie Grejdus for details.