New Year's Goals for Bahai.BellaOnline.com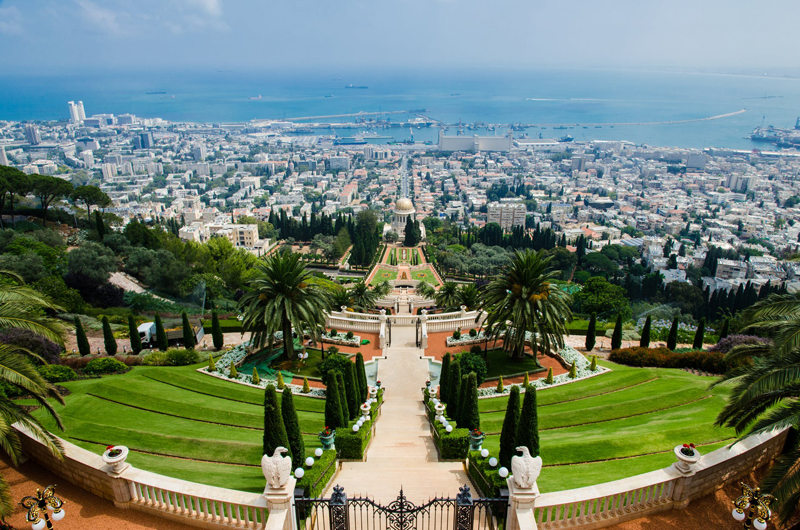 March 21 is the beginning of the year for Bahá'ís. It follows the period of fasting, which allows for a pause to evaluate the past year's spiritual and material goals and progress towards them, and to reconsider those goals in the light of that contemplation. There are links at the bottom of this article for more information about Naw-Rúz and Bahá'í fasting.

After nearly two years of writing this column, it is time to re-evaluate, to think about where I want to go with it this year, and especially, to rethink my personal life goals in relation to it. Where do I want to be at this time next year? And what directions, topics and audience do I want to reach?

It is important for you, the reader--and me as well--to recognize that what I write is not authoritative information on the Bahá'í Faith--apart from the quotes included that come from sacred texts. No, what Bahai.BellaOnline.com provides is one woman's perspective, colored by my experiences as well as what understanding I have of this religion.

At best, I can--as some of my Christian friends would say--witness for the effects that study and adherence to the teachings of Bahá'u'lláh have wrought on my life. There exist numerous better sources for names, dates, history, and sacred texts, as well as news of activities around the world--all within easy reach on the Internet. There are hundreds of volumes of Bahá'í Writings, historical photographs, biographies, even fiction with Bahá'í characters and/or themes--all free for the reading online, in libraries and bookstores.

Ultimately, however, human beings are flock members; we learn most about the world and ourselves through observation of what others are doing, what the group values, and what the group has found to be healthy over time. Sociologists tell us that their studies indicate that the best way to change behavior is to find a role model successfully expressing that behavior, preferably within a group supportive of that change. We learn best, as a species, by working together, each modifying the other is small ways, building community.

For me, writing this weekly article is an attempt to supply the kind of information and format that would happen if we were chatting over coffee, or waiting for our children's soccer match to begin, or some other informal venue. I have 400-800 words in which to share my experience, my understanding of some small aspect of this religion, or to review a book, announce or explain upcoming holy day observances, recommend resources, or enthuse about a program open to the public.

Therefore, one goal for the year 169 B.E. (Bahá'í Era) is to continue in that vein. In addition, I want to produce a free eBook review of literature, and another free download of Internet links for news, graphics, blogs, videos and music. There is an eCard maker associated with Bahai.BellaOnline.com which I have not had time to update with new graphics and quotations for general use, as well as holy days; so that is also a goal. Last but not least are some new word puzzles to be added.

That ought to keep us all busy...
You Should Also Read:
Bahá'í New Year
Why Bahá'ís Fast
The Bahá'í Calendar


Related Articles
Editor's Picks Articles
Top Ten Articles
Previous Features
Site Map





Content copyright © 2022 by Cheryll Schuette. All rights reserved.
This content was written by Cheryll Schuette. If you wish to use this content in any manner, you need written permission. Contact Cheryll Schuette for details.