Bahá'í New Year - Naw-Rúz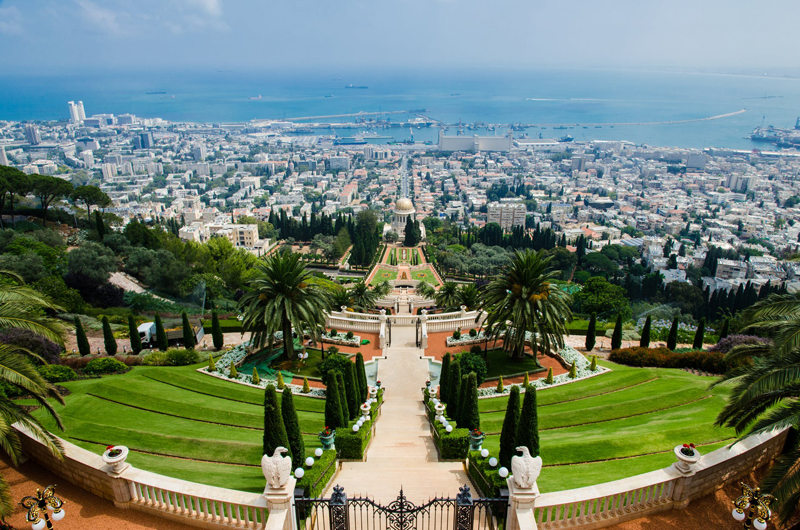 Naw-Rúz (pronounced no-rooz) is the beginning of the Bahá'í Calendar and corresponds to the first day of Spring in the Northern Hemisphere. Roughly. The Vernal Equinox actually occurs at some point within March 20-22 and varies each year. Whichever date it happens, the rest of the calendar dates are calculated from that time, each year.

The calendar we use is a solar one consisting of nineteen months with nineteen days in each one. That leaves a few days, called Intercalary or Ayyám-i-Há, which are inserted just before the last month of the year. That last month is the fasting month, which ends with Naw-Rúz.

Naw-Rúz is also an ancient Persian (Iranian) holiday, and being the first day of Spring, has been celebrated in many cultures and religions. For Bahá'ís it is a great excuse for a party, with work and school suspended. We have just come off 19 days of fasting from sunup to sundown, and many celebrations around the world include a feast to break the Fast on the last day. (Because Bahá'í calendar days begin and end at sunset, New Year celebrations begin about dinner time, which I like a lot, not being a late night person.)

I have had the bounty of celebrating Naw-Rúz in many places around the world, and they are all fun, but differ by local preferences. In the Solomon Islands, they started cooking a pig in the very early hours of March 21, and everyone was cooking something to bring all day. There had been devotions the night before, and a children's party early that afternoon (they were practicing their skits and songs for the main party that evening). A couple hours before sunset, prayers were sung and chanted in several languages, the pig was raised from its pit, the squash pudding and king fish unwrapped from foil and banana leaves, the fern heads, cassava and taro were set out in big bowls, floating in the coconut milk in which they'd simmered for hours, and a huge crowd of us filled our plates. Afterwards, there was a program largely designed by the youth club, which included custom dances, children's skits, speeches by government officials, music and much audience participation in the singing. Great party.

In Mexico City one year, my family happened to be in a hotel on March 21, and convinced a cab to take us out to one of the colonias (suburbs) where a party was planned. The cabby got lost, then ran out of gas, and we were a couple hours later than we had been told the party would start. However, it turned out fine, since the time we had been given was for those involved in the cooking! We got to chat with the dozen or so folks who were there as early as we were, and it was much easier to talk than later when crowds filled the spaces with multiple languages and lots of noise and laughter.

I have enjoyed New Year's parties on dinner cruise ships, in restaurants with multiple course dinners, potlucks in community centers, BBQ picnics in the park (that was California, of course), a handful of family at Grandma's house, and cookouts on the beach. Every sort of venue is possible. Once, we even climbed a mountain with picnic in our backpacks!

One major difference in celebration between Bahá'í New Year and many others is the absence of alcoholic beverages and dishes. Bahá'ís are among those lucky peoples in the world for whom fun is making a joyous noise to the Lord, and enjoying the company of family and friends.
You Should Also Read:
Bahá'í Calendar
Bahá'í Holy Days
Bahá'ís and Alcohol


Related Articles
Editor's Picks Articles
Top Ten Articles
Previous Features
Site Map





Content copyright © 2022 by Cheryll Schuette. All rights reserved.
This content was written by Cheryll Schuette. If you wish to use this content in any manner, you need written permission. Contact Cheryll Schuette for details.