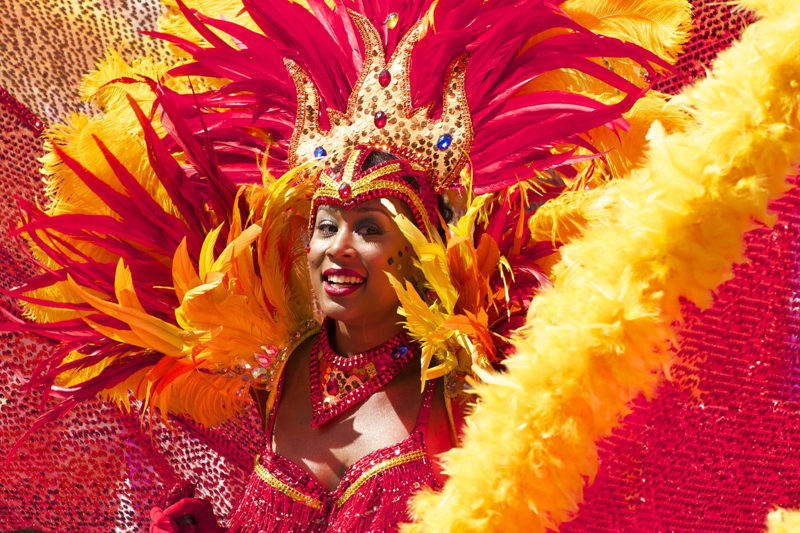 Christmas in Argentina is all about family, festivity and religion. Celebrating Christmas in Argentina is rooted in tradition and the Catholic faith. Nowadays, Christmas in Argentina is less of a religious event and more of a commercial event. Even though ninety per cent of the population are Catholic, only the most devout place a strong emphasis on the religious aspect of the holiday.

The Christmas season begins with el Dia de la Inmaculada Concepcion or the Feast of the Immaculate Conception on December 8 and continues through Dia de los Reyes or Three Kings day on January 6. The most important day of the Christmas season in Argentina is Nochebuena or Christmas Eve when all the extended family gather in one home for a grand dinner and joyous celebration.

In Argentina families decorate the inside of their homes for Christmas quite elaborately, but they typically do not decorate the outside of their homes. Most homes display wreaths and garlands of red, green, white and gold along with their artificial Christmas tree. Christmas trees are decorated with ornaments similar to ones you would see in Europe or North America, as well as hand-crafted ornaments by local artisans. Many families hang cotton balls on the tree branches to simulate snow. The focal point of the Christmas decorations is the elaborate pesebre or nativity scene placed near the Christmas tree. Family and friends visit each other and the cathedral to view the pesebres, which are also often decorated with "snow" cotton balls. This is interesting since Christmas falls in the summer in Argentina.

Since Christmas is in the summertime in Argentina Nochebuena meals consist of lighter summer fare. The most traditional main course served for Christmas dinner is parillada or grilled meat, usually beef or roast suckling pig. Argentinos love a barbecue! Other Argentino specialties include ninos envuettas rolled steak stuffed with minced meat, hard boiled eggs and spices like a German roulade. Tomates Rellenos stuffed tomatoes, ensalada Waldorf Waldorf salad and ensalada Rusa Russian Potato Salad are all ordinarily served at the Christmas dinner. Favorite Christmas drinks include sidra a sparkling hard apple cider, beer and Champagne. Delicious desserts for Christmas are turron a nougat confection made with honey, sugar, egg whites and toasted almonds from Spain, and pan dulce or panettone a sweet bread with fruits and nuts of Italian origin.

Once the eating and toasting is done, Papi Noel appears with gifts for the children. For some reason, dads usually miss this part. At midnight everyone goes outdoors to observe the splendid fireworks. Another delightful tradition in Argentina is the lighting of quemando globos. These are paper balloons that are lit on the inside causing them to rise into the night sky. The sight of hundreds of colorful globos in the sky is enthralling and stunningly beautiful.

Christmas day is a day for sleeping late, going to the beach or just lying around the pool after the intense festivities of the night before. Ano Nuevo New Year traditions include running around with a suitcase to ensure that you will travel in the coming year. Beans are eaten for good luck. There is a tradition of wearing specific undergarment colors as the clock strikes midnight for various outcomes. Yellow underwear brings financial prosperity and white will bring you a peaceful year. Girls wear pink underpants for good luck in love. The holiday season does not end until Dia de los Reyes or Three Kings Day on January 6. Children set out their shoes and the Magi leave small gifts for them in their shoes.

Christmas in Argentina is one that should be experienced for the warm welcoming friendships, fabulous fiestas, warm weather, delicious food and the magnificent night sky displays on Nochebuena.


You Should Also Read:
Christmas in Chile


Related Articles
Editor's Picks Articles
Top Ten Articles
Previous Features
Site Map





Content copyright © 2021 by Valerie Aguilar. All rights reserved.
This content was written by Valerie Aguilar. If you wish to use this content in any manner, you need written permission. Contact Valerie D. Aguilar for details.