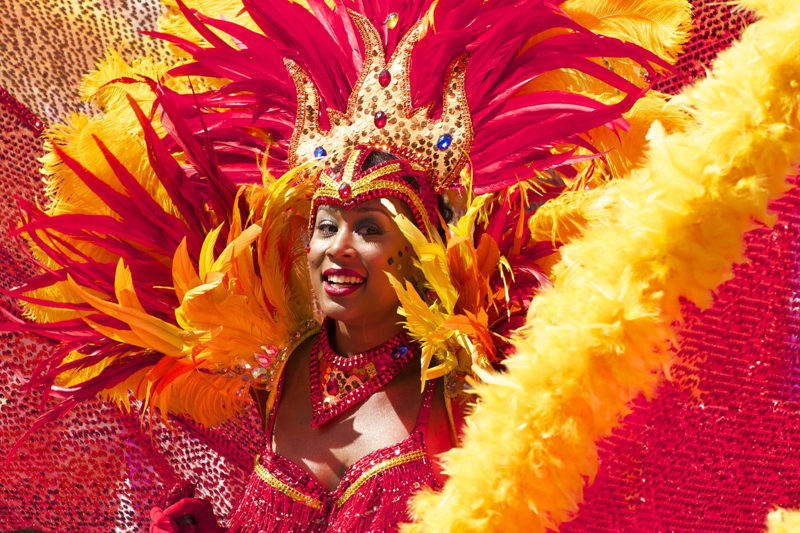 In Chile, Christmas is primarily a religious holiday celebrating the birth of Jesus. It is a time for families to get together to enjoy each other, attend Christmas Eve mass, read passages from the bible reciting the birth of Jesus, and sing Villancicos Navidenos or Christmas carols. Novenas are offered on each of the nine days before Christmas.

Chileans often decorate a Christmas tree but the pesebre or nativity scene is the focus of the festivities. The pesebre is not just a nativity scene it can be an entire village often as big as six feet by six feet. The pesebre is assembled at least nine days before Christmas to be ready for the novenas that are offered every day until Christmas. The families gather moss, twigs, small branches, mirrors to represent lakes and anything else used to achieve the look they want for their pesebre. Once the pesebre is completed with the actual nativity scene in the most prominent spot, a star is hung from above.

The families in Chile are traditionally quite big as they encompass several generations. They get together in the afternoon on Christmas Eve to go to Christmas mass. Later in the evening, everyone celebrates their joy at being together and a grand Christmas dinner is served. Some foods served at a typical Chilean Christmas dinner are a main course of roasted chicken or turkey, Pan de Pascua a sweet fruit cake dessert and their traditional drink called Cola de Mono or Monkey's Tail, made of coffee, liquor, milk, sugar and cinnamon.

Just before midnight a toast is made to wish Nochebuena. The children are then taken out for a walk. While the children are away on their walk, El Viejo Pascuero, old man Christmas, comes in a sleigh pulled by reindeer to deliver gifts for the children. At midnight, when the children return from their walk they find their gifts awaiting them under the Christmas tree. The gifts are opened and the children go outside to play and share their toys and excitement with the rest of the neighborhood children. They play outside until they get tired and go inside to go to bed in the wee hours of the morning. The adults share in the excitement and typically stay up all night celebrating with family and friends.

Christmas Day is one for sleeping late and having a quiet day at home. Since Christmas falls in the summer in Chile many families enjoy sports, nature walks and trips to the beach. As in many other countries, the underlying theme of the Christmas season is peace, joy, and love.


You Should Also Read:
Argentina's Christmas Season


Related Articles
Editor's Picks Articles
Top Ten Articles
Previous Features
Site Map





Content copyright © 2021 by Valerie Aguilar. All rights reserved.
This content was written by Valerie Aguilar. If you wish to use this content in any manner, you need written permission. Contact Valerie D. Aguilar for details.