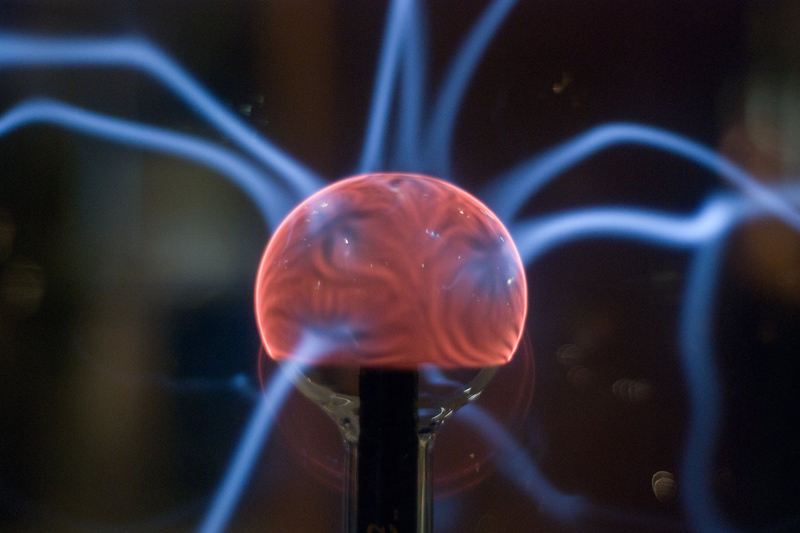 Editor's Note: This article is from our archives and updated with new information.
"Long ago, at the edge of the known world, the last Celtic Tribes were fighting for survival. Europe had fallen to the Romans, and this remote and untamed island was the final stronghold of the ancient ways." - Roar Opening Dialogue
Though it only ran one short season in 1997--and a half-season, at that--the Celtic tale struck a chord in a small cadre of loyal fans. The final five of 13 episodes were not aired during the original run, but the series was released on DVD in 2006 and can still be purchased.


The Cast

The series starred an up-and-coming Heath Ledger as Conor, along with Lisa Zane as Queen Diana, Sebastian Roch as Longinus, Leo Taylor as King Gar, Vera Farmiga as Catlin, John Saint Ryan as Fegus, Alonzo Greer as Tully, and Norman Kaye as Galen
Season One
07/14/97 - Pilot
The year is 400 AD. We meet a Celtic prince named Conor, along with his guardian Fergus. Together, they rescue a slave girl named Caitlin, who has escaped from the Romans. Conor's father is King Derek. During the wedding ceremony of Conor's brother Derek, King Gar attacks and kills everyone. The only ones to escape the slaughter are Fergus and Conor. Conor had snuck off to the woods with his love, Claire, who happens to be the daughter of King Gar. Fergus was drunk and sleeping it off in the wine cellar when the attack came. When Conor returns from the woods and finds his family and friends killed, he blames Fergus for not being alert enough to save his family. He finds his father's sword, and swears he will have his revenge. Meanwhile, Claire returns home and finds out what her father has done. Later, King Gar discovers Conor and Claire together, and tries to kill Conor. Claire intervenes, and is accidentally killed instead. Now, Conor must find a way to channel his anger, unite his people, and restore order to the land.
Guest Cast:
Keri Russell as Claire
Abigail Bianca as Diedra
Jeremy Cumpston as Aidan
Patrick Dickson as King Derek
Virginia Hey as Queen Una
John Hevwood as Druid Priest
Maurice Leene as Soldier
Lani Loughlin as Barra
Justin Monjo as Julian
Michael Roughan as Slavemaster
Stuart Tye as Stable Boy
Sean Rigby as Guard #1
07/21/97 - Projector
Conor tries to get a neighbor tribe to join his new confederation of tribes, but is interrupted when Quadras, a trader, arrives with a newfangled weapon. It's an explosive powder which he calls "atmos." Conor wants to destroy it, but the leader of the neighbor tribe, Vorgeen, wants it as a weapon, so they try to outbid each other. Conor wins. Diana and Longinus attack the village, and they too have atmos; Longinus has figured out how to shoot it from a cannon. Quadras is killed by the cannon. Longinus tries to kill himself by blowing himself up with atmos, but due to his immortality curse, survives even this.
Guest Cast:
Gabrielle Fitzpatrick as Vorgeen
Marc Gomes as Quadras
Nina Henderson as Young Girl
Michael Roughan as Slave Master
Colt Saunders as Village Boy
07/28/97 - The Chosen
The druids have chosen their next leader, a small boy named Glas. When the boy's guards are murdered, Conor and his band must try to protect him. Diana manages to steal the boy away, and takes Conor and crew as prisoners. Diana hopes that the young boy can lead her to the Spear Of Destiny.
Guest Cast:
Wayne Pygram as Goll
Desmond Kelly as Furbaide
Mark Fitzpatrick as Sinsar
Ric Anderson as CuRoi
Tony Bishop as Centurian
Winston Cooper as Novice
Grahaem Neil as Dermat
Nikki Price as Druid Woman
Michael Roughan as Slavemaster
Alyson Standen as Slave
08/04/97 - Banshee
A banshee woman wails a death prediction. A local tribe tries to kill her, but Conor rescues her and the tribe comes after them. Longinus wishes to find the banshee as well, since she may be able to foresee the death he longs for.
Guest Cast:
Robert Carlton as Morvern
Peter McCauley as Culann
Brigid Brannagh as Shannon
Keri Russell as Claire
Kathryn Hartman as Finnegas's Wife
Patrick Dickson as King Derek
Alan Flower as Merchant
Charles Anthony as Soldier
08/11/97 - Doyle's Solution
Conor and company meet Doyle, a seemingly gentle man whose followers are orphaned children. Fergus reveals information about his own daughter.
Guest Cast:
Don McManus as Doyle
Melissa George as Molly
Jeremy Trigatti as Garth
Paul Bertram as Villager
Steven Grives as Perdicals
08/18/97 - Red Boot
Paolinus is a Roman centurion who wishes to document the history of the crucifixion. What will Longinus tell him?
Guest Cast:Jason Carter as Paolinus
Troy Rowley as Nilus
Carl Snell as Glas
08/25/97 - The Spear of Destiny
The Spear of Destiny is the same spear that was thrust into the side of Jesus. When Conor obtains the sword, it has an effect on him.
Guest Cast:
Peter McCauley as Brach
09/01/97 - The Eternal
Conor is brought to a druid temple, where a symbolic marriage to a druid virgin is arranged for him. The virgin turns out to be Molly, who we met in a previous episode.
Guest Cast:
Peter Bensley as Alwyn
Melissa George as Molly
Jay Mannering as Arn
Tash
Caitlin becomes possessed by the spirit of her dead sister.
Guest Cast:
Aash Aaron as Severn
Rebecca Cartwright as the young Caitlin
Iain Gardiner as Satyrion
Brooke Harman as Amalia
Damian Monk as Faustus
Traps
Conor and Fergus are lured to an island and forced to participate in a deadly game.
Guest Cast:
Grant Dodwell as Cormac
Brenda Strong as Megan
Daybreak
Queen Diana breaks away from Longinus. Longinus attacks a helpless village, where Fergus and Conor have arrived to bury Fergus' father's remains. They must now clear his dad's reputation, which has been sullied by Longinus' lies.
Guest Cast:
Neil Fitzpatrick as Morgan
Michela Noonan as Edian
Tiriel Mora as Brigg
Susanna Thompson as Gweneth

The Cage
Diana decides to build a cage for Conor's anticipated capture when she hears a Roman envoy is coming to evaluate her performance. Conor accompanies Molly and Fergus to their village, where it seems the two are falling in love--until Fergus meets an untimely fate.
Guest Cast:
Derek Amer as Sekundus
Deborra-Lee Furness as Agrona
Barry McEvoy as Dunn
Sweet Brigit
At Diana' castle, a rival warlord will wage war on all comers unless he gets custody of Conor's latest rescue, a lovely maiden who can't speak.


Related Articles
Editor's Picks Articles
Top Ten Articles
Previous Features
Site Map





Content copyright © 2021 by Helen Angela Lee. All rights reserved.
This content was written by Helen Angela Lee. If you wish to use this content in any manner, you need written permission. Contact Helen Angela Lee for details.