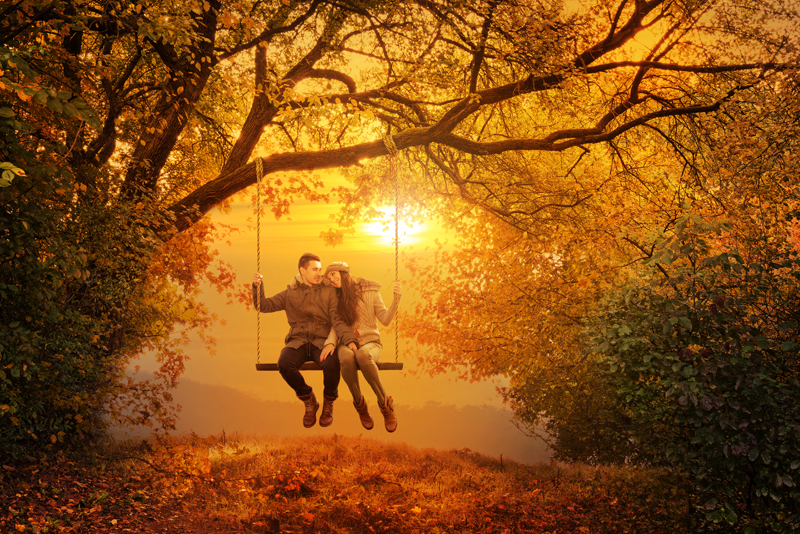 Is it possible to have a sex life after the birth of a baby?
The harsh truth is that sex is one of the first things to fly out of the window once you become parents. Caring for an infant is a 24 hour a day, 7 day a week job. This often leaves new moms exhausted and and with little inclination for a romp in the hay.
Add to that the new mom's pain and discomfort after giving birth. Many women are also less confident about their new bodies - flabby tummies, leaky breasts, stretchmarks and extra weight. New moms need some time to recover after the birth of a baby - anywhere from 4 weeks to 3 months after the birth.
As kids get older the nature of the demands on both parents change, but parenting is a taxing an exhauting (but very rewarding) experience.
Does this mean that you should give up hope on having a happy and satisfying sex life until your kids are old enough to go to college?
No, not at all. There's hope yet.
Here are some suggestions to help:
1. Take the initiative rather than waiting (and hoping) for sex to happen. Whilst it may seem rather unromantic, planning sex rather than waiting for it to happen spontaneously will increase the likelihood that it will actually happen. Get a babysitter and plan some time alone.
2. Take it Slow.
Rather than just jumping straight to intercourse, take some time to enjoy forepaly. This will help to build intimacy between you and your partner.
3. Remember that
Sex Begins in the Kitchen.
Look for ways to show your partner that you love and desire him or her.
* Leave sweet (but naughty) notes on the bathroom mirror or in his briefcase.
* Squeeze your partner's behind when you pass each other in the hall.
* Hug her from behind and kiss her neck when she's busy in the kitchen.
* Flirt with each other deliberately.
4. Help her with the baby and with chores around the home. The more you help her, the less she has to do, and the more energy she'll have for sex.
You Should Also Read:
Humor and Relationships
Kristen Houghton, author


Related Articles
Editor's Picks Articles
Top Ten Articles
Previous Features
Site Map





Content copyright © 2022 by Sadiyya Patel. All rights reserved.
This content was written by Sadiyya Patel. If you wish to use this content in any manner, you need written permission. Contact Michelle Taylor for details.