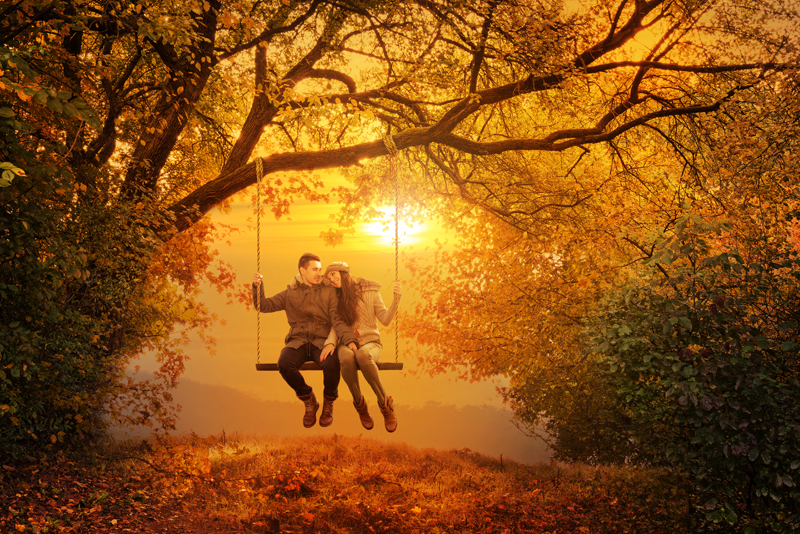 Articles that focus on the foundations of a marriage; everything from the importance of the wedding vows to how to fight fairly with your spouse.
A Good Marriage is Based on Friendship


You already know everything about one another. Te hard part is over with. Learn why marrying your best friend is the foundation for a long and happy marriage.
A Look at Newlyweds


A discussion with Newlyweds, Jordan and Kiersten. A look at their views on a good foundation for marriage, fighting, surprises, and what's important.
A Marriage at 8 Years


Even after a few years and a couple of little ones have passed, it is still possible to remain "newlywed-like". Let Cameron and Erin show you how to navigate marriage like pros.
Marriage Counselor Problems


A poor marriage counselor will waste your time and money while postponing marriage repair.
Marriage Freedom


Is marriage freedom an oxymoron? Instead of a contractual obligation, marriage can be a liberating lifestyle.
Marriage Made Easy


The widely held belief is that marriage is anything but easy, but there is a basic formula that can make maintaining your marriage a lot easier.
Marriage Mistakes Brides Make


Some marriages struggle from the start because partners fail to heed the warning signs before the wedding. Have you committed any of these errors in choosing your mate?
Marriage Records - What Are They For?


Have you ever wondered why detailed marital records are kept? Here is the answer.
Marriage Vows


The first article in a series that carefully examines what the wedding vows mean. First, this article takes a look at the wedding vows as a whole, then each week we'll break them down line by line.
More Marriage Boost Tips


Do you like my Daily Marriage Boost tips that give you ideas for "boosting" your marriage? This article continues with from tip #40. The original article is titled, "Marital Help with Daily Marriage Boost" with tips #1-#39.
No Gifts for Spouses


When married life is practical, is there room for frivolous gift exchanges? Here's how you can make your mate feel special without money.
Reason to Stay Married Tweets


One of my most popular articles is "Reasons to Stay Married" and because my initial list was rather short, I felt that readers might benefit from receiving a daily reason to stay married via Twitter.
Sign up for Bliss! Your Marriage Newsletter


Get inspiration and support for your marriage every week in your inbox.
Sign up for weekly Bliss! newsletter


BellaOnline's latest e-newsletter about Marriage brings weekly inspiration, news and updates directly to your inbox.
Small Things With Great Love


The small everyday acts of love can strengthen a marriage. Most men show their love this way. Do you recognize when your husband shows his love for you?
Spoil Your Spouse


Many happy couples divulge their secret to marital bliss: Spoiling each other with loving acts, large and small.
Strengthen Your Marriage


The best way to put out little fires that threaten marriage is to build a great fire wall before threatening sparks fly. Here's how to strengthen your marriage.
The Meaning Behind His Annoying Behaviors


Why does he DO that?!? Surprisingly, he doesn't really intend to offend you. To better understand him and alleviate marital friction, you must realize the meaning behind your spouse's behavior which comes from his own life experiences.
The Perfect Mate


What makes a mate perfect? Often, we seek out the partner who will conform to our ideals, but we should ask ourselves, "Am I the perfect mate for him?"
The Woman He Married But Better


Are you the same woman he married? Of course not. You're better.
Throwaway Husbands and Keepers


You hear the phrase, "He's a keeper" but how do you know if he's the type you throw back into the pond?
Valentine's Day


Valentine's Day celebrates lovers who yearn to be together and clandestinely communicate by delivered notes. What does this day mean for married couples?
Welcome! Are You Ready For Bliss?


Good news! Whether your marriage is already healthy and thriving or needs some TLC, you'll find some simple truths here that will strengthen your union.
Why Husbands Leave Their Wives


The number one reason why men leave women will surprise you.
Why Marriage Counseling Doesn't Work


For many desperate couples, marriage counseling is a last ditch effort to save their relationship. Why does it seem to fail so often?
Editor's Picks Articles
Top Ten Articles
Previous Features
Site Map
Content copyright © 2018 by . All rights reserved.
This content was written by . If you wish to use this content in any manner, you need written permission.
Contact Michelle Taylor for details.