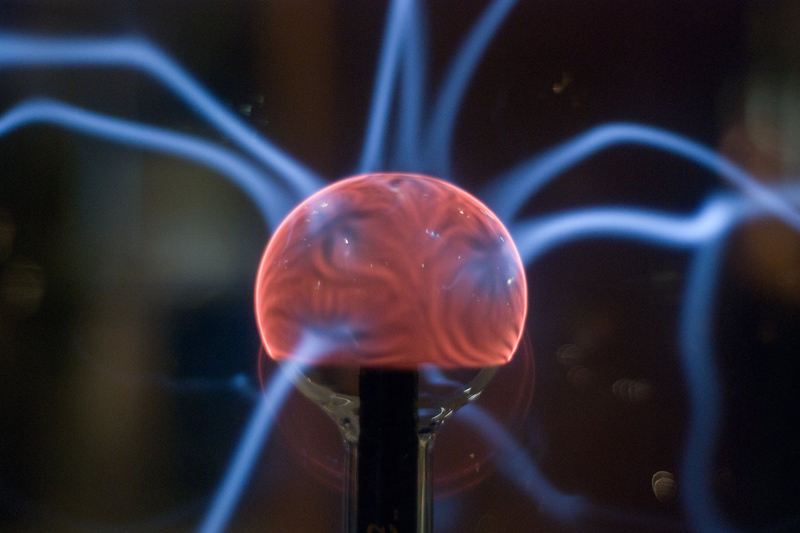 It's time to start getting excited about the new "Battlestar Galactica" series on SciFi Channel, debuting Friday, Jan. 14 9 p.m. ET. Purists like myself started out ready to hate anything that pretended to be my favorite sci-fi show but wasn't—and yet, I was still caught up in the miniseries excitement when it aired in 2003. So I can safely say that I've been waiting for this a long time.

The differences between the original and the new series are stark, and at first glance—let's face it, they sounded pretty ridiculous to me. But this new series reflects the times, a post "X-Files" mentality that has filtered into all new science fiction TV shows, and that's really okay by me. As long as there's new Scifi TV going on somewhere, I won't complain too much. So here's a quick lowdown on the most interesting differences between the old and the new. We're counting down the minutes between now and the premiere!

NOTE: Spoilers ahead, if you haven't seen the 2003 SciFi miniseries.


1. Apollo and Starbuck. In the original, the focus was on the binding, buddy-buddy friendship between these two pilots—one, serious and brooding; the other, brash and arrogant. In the new, Captain Lee Adama and Kara "Starbuck" Thrace are friends, but there's also a sexual tension that always seems to happen when two attractive, young people are thrust into intimate situations together. Okay, maybe there's some slash fan fiction out there that paired up the original Apollo and Starbuck, but this is a little bit different. Apollo is still the serious one, and Kara is a bit more of a troublemaker. Though the platonic, abiding friendship of the 1970s series is gone, we're looking for more fireworks in the next generation. (As an aside, the original Apollo, Richard Hatch, has finally given his reluctant blessing to the new series and will guest star in it!)

2.The Cylons. This was one of my biggest concerns when I watched the miniseries. Suddenly, the soulless enemies of the humans were hot-blooded sex machines personified by sexy Number Six in the red dress (she does for the new "Galactica" what Jeri Ryan as Seven of Nine did for "Star Trek: Voyager"). Number Six and her sexy slithering were a little much for me, but if they tone down the innuendo she could be an interesting villain.

3.Boomer. Remember how Boomer, the third member of Apollo and Starbuck's little clique, was pretty much relegated to sidekick status in the original? The genial character was fun, but the new "Galactica"'s Boomer promises to be much more interesting. First of all, it's a she—and she's an Asian woman who took on the care of Boxey, Apollo's ward in the 1978 series. Secondly, she could be a bad guy. She's clearly a Cylon, as was revealed at the end of the miniseries (though the crew doesn't know it yet), but her role and her motivation have yet to be determined. We'll have to keep an eye on her and see what develops.

4.The Search for Earth. In the original, the overriding reason for the quest was the search for the lost thirteenth tribe. Commander Adama, a religious man, was sure that a group of humans had left and founded a colony on a shining planet called Earth (in "Galactica 1980," the dismal follow-up, they actually found Earth). In the new version, Earth is a myth—a lie perpetrated by Adama and President Laura Roslin for the purpose of giving their people hope. So how does this lie unfold and complicate or simplify their journey? Tune in to find out.

5.Politics. 1978's "Battlestar Galactica" was punctuated by fights between Commander Adama and the Council of Twelve, who always balked at his leadership for selfish reasons. Adama was always right, but that happened in a much simpler era. The original "Galactica" was a much more simple, right vs. wrong, good vs. evil show. Politics in the new Galactica are poised to be much messier and more complex—kind of like scripted television in general these days. And the relationship clashes and compromises between Commander Adama and President Roslin could be very interesting as well.

To my mind the best thing about Scifi has always been not the special effects or the impressiveness of the sets, but how these strange new locales and situations affect and change the relationships between human beings. Which makes the 2005 version of "Battlestar Galactica" just as interesting as the first. I'll always love the first one best, because I loved it longer, but I still can't wait for the new one. What are your thoughts? Email me, let me know what you think!



You Should Also Read:
SciFi Channel


Related Articles
Editor's Picks Articles
Top Ten Articles
Previous Features
Site Map





Content copyright © 2022 by Helen Angela Lee. All rights reserved.
This content was written by Helen Angela Lee. If you wish to use this content in any manner, you need written permission. Contact Helen Angela Lee for details.