5 Simple Steps for Managing Email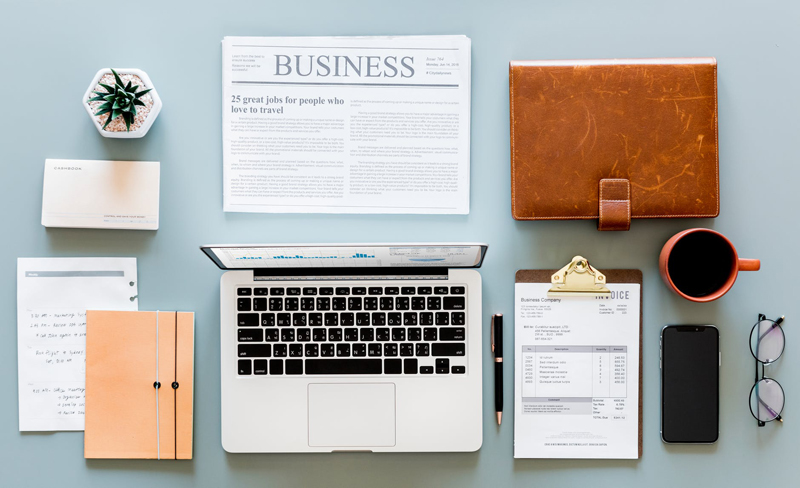 Technology is supposed to make life easier, right? I think the majority of the population would agree that for the most part it's true, technology is a very positive thing. But that doesn't mean it can't cause headaches. One area that seems particularly headache prone is email, especially the inbox.
Once upon a time, back in the early days of the internet, email was something of a novelty. Now nearly everyone is connected and access to email is a given. Email is the preferred form of communication for most businesses, schools, organizations and the like. That means our inboxes never get a rest, the mail keeps coming. All that nonstop action can lead to fatigue and overwhelm, but it doesn't have to.
Following are a few tips will help you manage email so it can be a useful means of communication, rather than an unrelenting burden.
Step 1: Delete, delete, delete.
In many ways, email is just like the paper that makes its way into your life. It requires sorting and purging. Unfortunately that doesn't always seems obvious; unlike paper it takes up no physical space so a backlog can build quietly and quickly.
What's needed when this happens is a round of ruthless deleting. I know, deleting is scary - what if you delete something really important, right? That's a common worry, but never fear, this process will help you create a simple email management system that will put you in complete control.
Start with the oldest email first. By beginning at the end you will be able to make rapid progress because many of the items will be out of date. The rule to follow is this - unless you have to act on the email you will delete it. This isn't the time to hold onto anything that you might read or might want to reference. Act on it means you have to reply, follow up or file. Between the subject line and sender you should be able to judge the content, this is not the time to open and peruse. The goal here is to purge as quickly as you can. Don't be tempted to hold onto old newsletters or the ubiquitous forwarded jokes - just let them go - at this point they are clutter. Think of this radical purge as a chance for a clean slate. You are laying the groundwork for a more efficient, more effective system.
Step 2: Create an action folder.
If you have deleted properly, you should now only have emails that require some type of action on your part. The next step is totally empty your inbox. You are going to select all of your actionable emails and move them to the action folder you just created.
The idea here is simple, a clean inbox will allow you to start fresh and the segregation of the action items will give you clear picture of what your backlog looks like. Going forward the action folder will be the place to put any email that requires your attention.
Step 3: Rethink your inbox.
Most people see the inbox as storage unit, a place that email can stay indefinitely. This thought process is what causes inbox overwhelm to start with. Instead think about your inbox the same way as you do your physical mailbox. You check and empty it daily because if you didn't you'd soon have mail spilling out, blowing away, getting lost and that would be unacceptable. An overfull email inbox causes the same problems so the solution is to check and empty it daily.
Step 4: Set up folders.
The rule going forward is to clear your inbox on daily basis. I can practically hear groans as I write this. But it's not nearly as daunting as it sounds. As a matter of fact with a little categorization it's incredibly quick and simple. This is where folders come into play.
Every email program, whether web-based (e.g.,Yahoo, Gmail, Hotmail) or computer-based (e.g., Outlook or Mac Mail) lets you create folders. These folders are just like the folders in your physical file cabinet.
The folders you create will depend entirely on the type of mail you receive. My advice is to make the categories as broad as possible and if needed nest sub categories within. For example if you subscribe to more than a few newsletters, label on file Newsletters, then add sub folders with the titles of the individual newsletters. The possibilities for folder options are practically endless, you can order them anyway you see fit. One idea is to mirror your hard files.
In any event you will funnel each email to the appropriate folder each day. This really takes very little time and it makes finding what you need so much faster and easier. Make sure to delete as needed. Spam is obvious, but if something doesn't fit into one of your categories, that's a clue it's a candidate for deletion as well. When you deal with your email on a daily basis you will always have a running idea of what's needing your attention and that will allow you to schedule the appropriate amount of time to deal with it.
Step 5: Take inventory and simplify.
Now that you have a new system in place take inventory of what types of emails you receive. Do you really need to be letting all these things in? If you subscribe to numerous newsletters, listservs, or discussion groups, ask yourself if they are all worthy of your time. Consider unsubscribing or the very least setting your email preferences so you the reception frequency is less. Lighten your inflow wherever you can and you will lessen the amount of effort you have to exert to manage your inbox.
As you put these five simple email management steps to work remember this, the internet is so full of information that no matter what you delete or let go will be available somewhere. You're not losing anything except virtual chaos.
Recommended Resource
Get your free
Clear Clutter and Learn How To Organize E-Course
. It takes you through the clutter clearing and organizing process in six simple steps!


Related Articles
Editor's Picks Articles
Top Ten Articles
Previous Features
Site Map





Content copyright © 2022 by Kelly Jayne McCann. All rights reserved.
This content was written by Kelly Jayne McCann. If you wish to use this content in any manner, you need written permission. Contact Kelly Jayne McCann for details.