The Six Wives of Henry VIII - Catherine of Aragon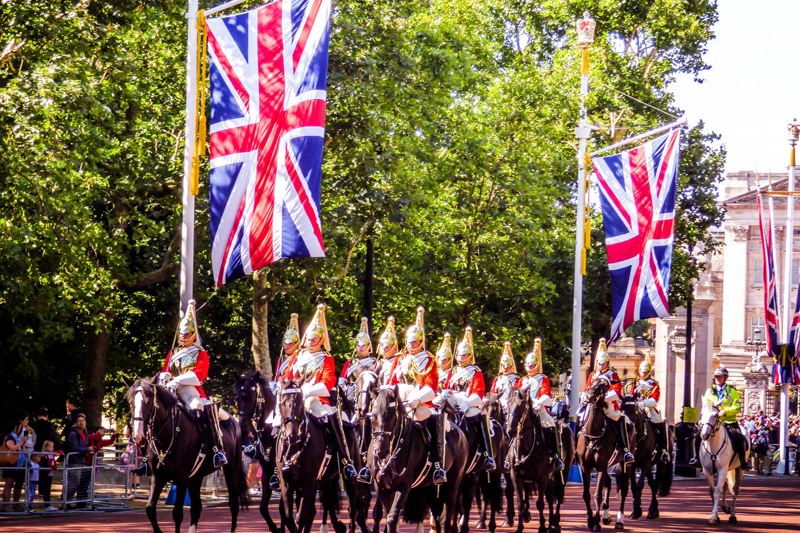 Divorced, beheaded, died, divorced, beheaded, survived
is a mantra from my schooldays to help remember the fate of each of Hernry VIII's six wives. Another memory tip was that three of them were called Catherine (though the names all had different spellings and in Tudor times people often used multiple spellings of their own name during a lifetime). Catherine of Aragon was Henry's first queen, and Kathryn Howard and Katherine Parr were the last women to marry him. The wives in the middle had the shortest marriages – 3 years for Anne Boleyn, 1 year for Jane Seymour, half a year for Anne of Cleeves and 2 years for Kathryn Howard.
Catherine of Aragon was a Spanish princess originally wed to Arthur, Henry's older brother, in 1501; less than a year after the marriage Arthur was dead. Henry VII, Henry's father, wanted to keep the wedding riches Catherine had brought from Spain within the family and thus his youngest son was betrothed to his brother's widow. Henry VIII married Catherine shortly after he ascended the throne in 1509 – he was just 18 years old and his new bride was still only 24.
Catherine had three stillborn children – two daughters and a son. Her second child, a boy, died when only 2 months old. Her third child, another boy, survived only hours. Mary, Catherine's fifth child, was the only one to survive and eventually become queen of England from 1553 to 1558 - she did, of course, reign after Henry's one surviving son, Edward VI, had died for at the time male succession was paramount.
Mary, a living daughter, was not enough for Henry – he yearned for a male heir and his queen was reaching an age where she could no longer have children. The king pursued an active amorous life outside his marriage and became infatuated with his future wife Anne Boleyn. Catherine refused to agree to a divorce and asked her nephew – the Holy Roman Emperor Charles V – to intervene on her behalf. Henry was, however, determined to achieve his goals and used his extensive knowledge of the bible to find arguments to support his cause – and perhaps his conscience... Henry kick started the Reformation by getting bills passed in government declaring him supreme head of the Church in England, thus usurping the power of the Pope in his own land. This allowed Henry to ask his strong supporter Thomas Cranmer, Archbishop of Canterbury, to dissolve his marriage in 1533, giving him the right to marry Anne Boleyn who he believed could provide him with a healthy son.
Catherine of Aragon was respected by many of the leading men of the time including Thomas More, John Fisher, William Shakespeare and Erasmus. She was well educated and passed her love of learning on to her daughter. She was committed to her faith and always maintained that, whatever had happened in Henry's eyes, she was indeed his true queen. Once she left Henry's court she lived a quiet life, spending much of her time in prayer. Catherine died at Kimbolton Castle in 1536. The beautiful Spanish princess, a pawn of the political machinations of her time, stays in the public memory of her adopted nation to this day.
Should you find this period of interesting you might be interested in or have seen the excellent BBC series
The Tudors
. I have put an Amazon link to the DVD set below. If you like learning your history through fiction then you might enjoy Jean Plaidy's
Catherine of Aragon
– again I have put a link below.
BBC Tudors Collection (The Shadow of the Tower / The Six Wives of Henry VIII / Elizabeth R)
Katharine of Aragon: The Wives of Henry VIII
You Should Also Read:
The Six Wives of Henry VIII - Anne Boleyn
The Six Wives of Henry VIII - Jane Seymour
The Six Wives of Henry VIII - Anne of Cleves


Related Articles
Editor's Picks Articles
Top Ten Articles
Previous Features
Site Map





Content copyright © 2022 by Asha Sahni. All rights reserved.
This content was written by Asha Sahni. If you wish to use this content in any manner, you need written permission. Contact Sarah V Monaghan for details.