What Men Gain from Women's Equality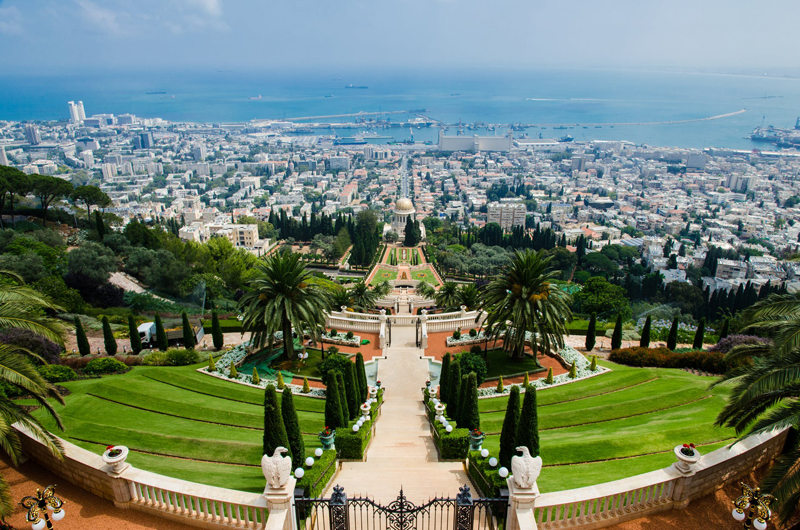 "What's in it for me?" is a valid question. In order for women to have an equal right to health, education, career opportunities and a say in governance, men who have traditionally held those positions (at least for the last few thousand years) will need to share. Does giving up absolute power mean too great a sacrifice?

The Bahá'í Faith teaches that freedom, happiness, health and wealth--of individuals and society--will actually increase when women are allowed to develop their greatest potential. So, let's look as some specific gains for men when they can relate to women as equal partners in life:

Improved mental and physical health
It costs a lot to be solely responsible for all decisions and be the boss all the time, in family or business. In order to hold onto power, a leader must be always on guard of his position, and pushing back against competitors. Cooperation frees workers to accomplish much more with less drain on personal resources. Plus, having strong and equal partners to share the control is a great stress reducer! The more equal the team members, the more and better creativity teamwork produces. Computer science discovered years ago that much more work can be done by lots of small machines working together than can ever be accomplished by a single, supercomputer. Superman is not healthy, or even possible, but we can build our own A-Teams!

Relationships change for the better
In order to develop true friendships, it is necessary to focus on spiritual nature rather than the body, sex and role a person plays. God is neither male nor female, and religion teaches that humanity is made in God's image, so that image must be the spiritual. If we focus on the soul instead of material definitions of masculinity and femininity, we can be freed from the fetters of tradition, ignorance and blind imitation. We can actually know another person, and ourselves, more intimately.

Less violence in the world
Treating someone as inferior and undeserving of recognition, let alone equal rights, is an insult, and has resulted in generations of anger and resentment. Because women are physically less strong than men, face-to-face confrontation is less likely to occur than passive aggressive and malicious compliance behaviors, and outright sabotage. When women use emotional blackmail, hostility and withholding affection, it makes many men's lives hellacious. And even more important, women are the first educators of children. Unhappy mothers will not raise happy and stable children of either sex.

Greater wealth
Wealth is not the pursuit and amassing of limited material things, but is built by intelligence and effort. If the female half of the world is prevented from discovering and using their innate talents, the overall wealth of the world is diminished. What if that creativity which lies hidden within all those female bodies was available today? What if political and production decisions were being made by mothers who would not willingly send their children to war? What if there were many more health and social projects than war machines? Might we not discover that the material world is not a zero sum solution where only a few can have everything, but rather has endless resources and the creative minds to develop and utilize them?

Doomsayers announcing the end of the world as we know it are right in a way: humanity cannot go much farther using the outdated traditions and methods of commerce and governance. Progress is being limited by a variety sexual, national, racial, and religious barriers to the incredible wealth of knowledge presently undeveloped and unavailable from large portions of the human race.

As a species, we cannot afford to delay the recognition the unity of humankind, nor the implementation of equal rights and privileges of all peoples. Bahá'ís are working on this every day, and can demonstrate that the teachings of Bahá'u'lláh provide guidance, role models and the blueprint for a social structure conducive to success.
You Should Also Read:
Equality of Women and Men
Hear the Women Roar
Importance of Education


Related Articles
Editor's Picks Articles
Top Ten Articles
Previous Features
Site Map





Content copyright © 2023 by Cheryll Schuette. All rights reserved.
This content was written by Cheryll Schuette. If you wish to use this content in any manner, you need written permission. Contact Cheryll Schuette for details.