Firefly Complete Episode Guide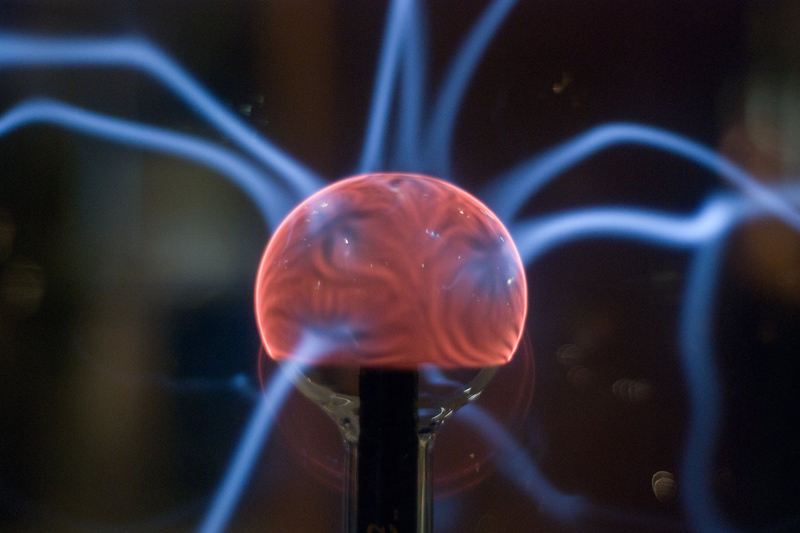 These days most of the "SciFi" shows we're seeing are basically "Buffy"-inspired—-get a group of gorgeous kids together, give them a supernatural power or two, and see if you can get "The O.C." audience to come watch. Fox's "Firefly," which lasted just one season, was in fact masterminded by "Buffy the Vampire Slayer" creator Joss Whedon, but is still the closest thing to real action-oriented science fiction we've seen in a while on network TV. Unfortunately, Fox messed up—kept pre-empting it, for one thing—and quickly canceled the show. Stupidly, as it turned out, because the complete series on DVD (featuring three extra episodes that never aired) became a bestseller as soon as it came out. Fortunately, we're expecting a movie version, "Serenity," to be released sometime this year. Need to be reminded of why this show was great? This episode guide will help. Note: Many of these episodes were shown out of order, so the pilot was one of the last episodes to air and others don't seem to follow any continuity.

1: "The Train Job" (September 20, 2002): Captain Malcolm Reynolds (Nathan Fillion) and the crew take on a job stealing Alliance cargo from a passenger train. But when it turns out the cargo is medicine the city's residents badly need, Mal must decide if he wants to get paid and let the miners die, or return the cargo and face the wrath of his employers. This was the first episode, but not the pilot.

2. "Bushwhacked" (September 27, 2002): A dreary salvage mission turns deadly when Serenity's crew finds signs that the cannibalistic Reaves have been there. One survivor is found, but he is insane and goes on a bloody rampage through the ship. Matters are complicated when an Alliance ship looking for two Firefly crew members, Simon (Sean Maher) and River (Summer Glau), makes an appearance.

3. "Our Mrs. Reynolds" (October 4, 2002): After completing a mission on a planet, Mal's payment turns out to be marriage to naïve Saffron (Christina Hendricks), who stows away on Serenity to be with her new husband. As it turns out, though, Saffron is more than she seems, setting up the ship to be captured by pirates.

4. "Jaynestown" (October 18, 2002): Jayne (Adam Baldwin) has no idea why he's a hero in the colony of Canton—residents have even erected a statue to him! Turns out he and his partner unintentionally dropped a load of cash there years ago. Now, though, his old partner wants to kill him.

5. "Out of Gas" (October 18, 2002): An episode rife with flashbacks and backstory starts off with the captain ready to go down with his ship. The eight other crew members have already taken the shuttles and escaped. Finally, a salvage ship arrives to offer Mal the part he needs, but this rescue turns out to be a double-cross.

6. "Shindig" (November 1, 2002): Mal finds himself defending Inara (Morena Baccarin) when a client insults her, unintentionally challenging him to a duel. Inara must now teach him how to use a sword. Meanwhile, Badger takes the rest of the crew hostage so they don't interfere.

7. "Safe" (November 8, 2002): The Serenity completes its job from "Shinding." Book (Ron Glass) is shot during the deal—but Simon, their doctor, is not around to help. Simon and River are captured by hillfolk who need a doctor in their community. River's telepathic powers help a small girl, but then she's accused of being a witch.

8. "Ariel" (November 15, 2002): Inara needs an annual physical, which brings the Serenity to the planet Ariel. The crew helps Simon infiltrate a hospital for information on the experiments happening at River's old Academy. But there's a hitch: Jayne has ratted them out, though he himself is betrayed by the Alliance.

9. "War Stories" (December 6, 2002): Wash (Alan Tudyk) insists on going with Mal to sell the medical supplies the crew stole from the Alliance, but the two of them are kidnapped by men working for Niska the crime lord. He tortures them till Zoe (Gina Torres) offers him money for one of his prisoners, and the Serenity crew attempts a rescue of the Captain. Meanwhile, the crew is surprised to find that Inara's client is a woman.

10. "Objects In Space" (December 13, 2002): A bounty hunter named Early sneaks aboard to deliver River to the Alliance. After a cat-and-mouse game in which he takes out or locks up most of Serenity's crew, he takes control of the ship and River. But she's smarter than he anticipated, and is able to help Mal get his ship back.

11. "Serenity" (December 20, 2002): Here, finally, is the original two-hour pilot, postponed because it didn't have enough action to suit Fox. Serenity's crew is running a salvage operation on a deserted ship, but is forced to flee when the Alliance shows up. They pick up three passengers—Book, Simon and Dobson—on the way to the rim worlds. But Dobson turns out to be an undercover Federal agent, who wants Simon and shoots Kaylee. And when Mal investigates Simon's cargo he finds a naked girl who turns out to be Simon's sister River, a government test subject.

12. "Heart of Gold" (Unaired in the U.S., available on DVD): The crew of Serenity is in for a fight when one of Inara's colleagues asks for help. They defend a bordello from a gunslinger from a gunslinger who got a prostitute pregnant and now wants the child. Mal falls for the bordello's madam.

13. "Trash" (Unaired in the U.S., available on DVD): Mal runs into Saffron again when he ruins her current plan. She convinces him and the crew to take on the "perfect crime"—stealing a prototype laser gun from a private collector. But will she double-cross them while they try to execute their plan?

14. "The Message" (Unaired in the U.S., available on DVD): An old war buddy of Mal and Zoe mails his corpse to them with a message to get him home. But as they try to autopsy him he comes back to life and explains he's smuggling super-organs in his body as part of a get-rich-quick scheme. As it turns out, though, there are plenty of men in hot pursuit.

Ready for the movie yet? "Serenity" is set to take place six months after "Objects in Space." Meanwhile, we'll just have to watch the DVD ad nauseum to get our "Firefly" fix.



Related Articles
Editor's Picks Articles
Top Ten Articles
Previous Features
Site Map





Content copyright © 2023 by Helen Angela Lee. All rights reserved.
This content was written by Helen Angela Lee. If you wish to use this content in any manner, you need written permission. Contact Helen Angela Lee for details.