Paper Organization Made Easy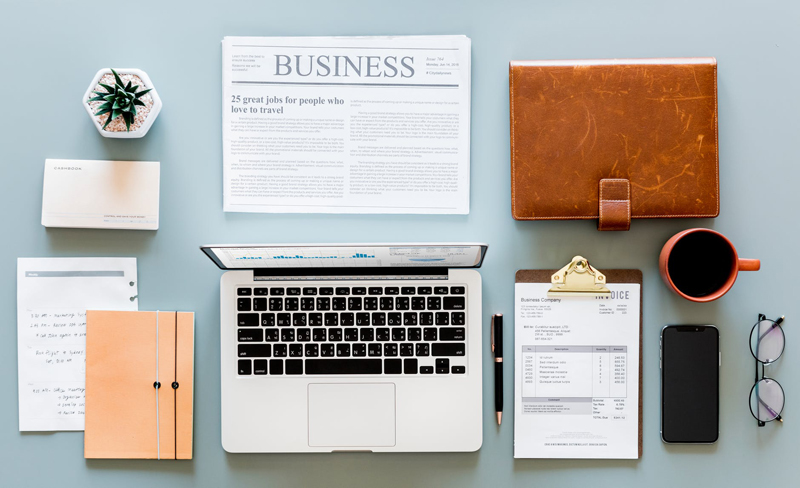 The paperless society is still just a dream so managing paper inflow is something we all have to deal with. Unfortunately, it's a stressful issue for most people. Every piece of paper requires a decision. If you feel at all unsure about what to do with an item you might choose to delay making a decision. It's a common coping mechanism. Saying 'I will deal with it later' might bring relief for the moment, but that tactic soon backfires. Before long you are going to find yourself surrounded by piles. Those piles quickly become clutter.
Paper clutter creates a serious sense of unease. So many things could be lurking in your piles. The possibility of missing something critical is very real. Is a bill going unpaid? Have you offended a friend because you didn't RSVP to their invitation? Have you missed a sign up deadline for your child's favorite activity? Any of these things are probable when you allow paper to pile up.
The good news is that you are really only a system away from organizing and easily managing all your paper. Implementing and consistently using a system will put you back in control. Here is an easy three step process that will help you create a system that will allow you to manage paper with ease.
Step 1: Dedicate one place to collect all incoming paper.
A single collection point means you won't need to spend time looking for stray papers. All paper, no matter the source, should land here. Choose a location that is convenient and feels natural. You should be able to easily access it. Work with any habit you already have in place. For example, if papers normally land on the kitchen counter, you should choose to dedicate a section of the counter to paper. Once you've chosen a location, add a container. The container is important, it will contain your papers so they remain in one place. That sounds ridiculously obvious, but containerizing is what stops paper from spreading and overtaking surfaces.
Step 2: Get acquainted with the possible decisions.
 In the broadest sense, there are only four choices for any piece of paper that enters your space. You can:
Release it:
You don't need it, so you recycle or shred it.
Act on it:
It requires some sort of action on your part. Falling into this category are things you need to pay (bills), read (school newsletter), use (coupons), respond to (invitations) or think on (summer camp brochure).
Reference it:
These papers don't require action, but they have information you will want to refer to in the future. Types of things that fall into this category might be sports schedules, employee handbooks, manuals, receipts, takeout menus, and so on.
Archive it:
These are things that you will you will not need to reference regularly, if at all, but must be kept for legal, financial or historical reasons. Things that fall into this category might be tax returns, loan documents, home improvement records, property deeds, birth certificates, and so on.
Step 3: Decide how you will house the three broad categories of keepers.
  You should let your paper personality guide you. To figure out yours ask yourself these questions: Do you like to see things on display? Or do your prefer to have paperwork privately stored? Perhaps it's something in between, like action items out, but reference materials in a drawer. Are you a natural piler (piles are not necessarily bad, it's how they are managed that can cause problems) or more of a filer? Do you react well to color cues or are they mostly meaningless? The answers you get will go a long way to helping you choose system elements that will feel good to use. For example if you discover color confuses you, you will know it's a good idea to stick to manilla folders for filing.
The is no 'right' way to house paper. It needs to work for YOU, so let go of any 'shoulds' and start thinking about what feels comfortable. Figuring out what feels good is a critical step. If you choose a method that feels counter intuitive it's highly unlikely that you will use it for very long, if at all. Remember, while file folders are very useful, they are not the only the only way to store paper. Don't feel that you have to take a traditional route. You are free to get creative, so have fun!
********************
Recommended Resource
Get your free
Clear Clutter and Learn How To Organize E-Course
. It takes you through the clutter clearing and organizing process in six simple steps!


Related Articles
Editor's Picks Articles
Top Ten Articles
Previous Features
Site Map





Content copyright © 2022 by Kelly Jayne McCann. All rights reserved.
This content was written by Kelly Jayne McCann. If you wish to use this content in any manner, you need written permission. Contact Kelly Jayne McCann for details.