"The Greatest American Hero" Rides Again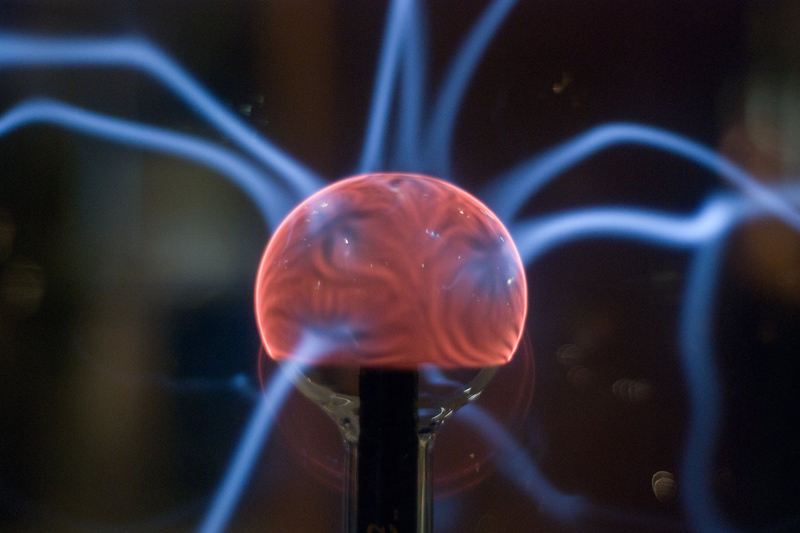 Remember the theme song for this three-season series? "Look at what's happened to me/ I can't believe it myself/suddenly I'm up on top of the world/Should have been somebody else!" Well, now that it's stuck in your head, the song (sung by Joey Scarbury) made it to the top of the pop charts in 1981 and may be the most enduring thing about "The Greatest American Hero." The first season of the ABC series starring Robert Culp, William Katt and Connie Sellecca, is available on DVD starting February 15.

This fun, campy show was about a high school teacher, Ralph Hinkley, whose discovery of a red flying suit left by aliens led to his career as a bumbling superhero. An FBI agent, played by Robert Culp, is the instigator of many of Ralph's adventures. In the first season, the show also featured some high school students (including Faye Grant, who later because more famous for her role on NBC's "V"). At first teacher Ralph Hinkley's powers were so "Superman"-like that the owner's of Superman's copyright threatened to sue—but he later developed the ability to become invisible, to see through solid objects and to see things from long distances. In later episodes, also, we begin to learn more about the aliens who left the suit behind, so "The Greatest American Hero" takes on a little more of a SciFi tone than before.

A little trivia: The main character's name was a little too similar to the moniker of John Hinckley, who tried to assassinate president Ronald Reagan in 1981—so for the first season or so, Ralph is usually referred to as Mr. H. The series also featured some unaired episodes, which may hopefully be released on DVD sometime.

Season One:
1. "The Greatest American Hero" (2 hour pilot March 18, 1981)
2. "The Hit Car" (March 24, 1981)
3. "Here's Looking At You, Kid" (April 1, 1981)
4. "Saturday Night On Sunset Blvd" (April 8, 1981)
5. "Reseda Rose" (April 15, 1981)
6. "My Heroes Have Always Been Cowboys" (April 29,1981)
7. "Fireman" (May 6, 1981)
8. "The Best Desk Scenario" (May 13, 1981)

Season Two
9 "The Two-Hundred-Mile-An-Hour Fast Ball" (October 28, 1981)
10. "Operation: Spoilsport" (November 11, 1981)
11. "Don't Mess Around With Jim" (November 18, 1981)
12. "Hog Wild" (November 25, 1981)
13. "Classical Gas" (December 2, 1981)
14. "The Beast In The Black" (December 9, 1981)
15. "The Lost Diablo" (December 16, 1981)
16. "Plague" (January 6, 1982)
17. "Train Of Thought" (January 13, 1982)
18. "Now You See It" (January 20, 1982)
19. "Hand-Painted Thai" (January 27, 1982)
20. "Just Another Three-Ring Circus" (February 3, 1982)
21. "The Shock Will Kill You" (February 10, 1982)
22. "A Chicken In Every Plot (February 17, 1982)
23. "The Devil In The Deep Blue Sea" (February 24, 1982)
24. "It's All Downhill From Here" (March 3, 1982)
25. "Dreams" (March 10, 1982)
26. "There's Just No Accounting..." (March 24, 1982)
27. "The Good Samaritan" (March 31, 1982)
28. "Captain Bellybuster And The Speed Factory" (April 7, 1982)
29. "Who's Woo In America" (April 14, 1982)
30. "Lilacs, Mr. Maxwell" (April 28, 1982)

Season Three
31. "Divorce Venusion Style" (October 29, 1982)
32. "The Price Is Right" (November 5, 1982)
33. "This Is The One The Suit Was Meant For" (November 12, 1982)
34. "Resurrection Of Carlini" (November 26, 1982)
35. "The Newlywed Game" (January 6, 1983)
36. "Heaven Is In Your Genes" (January 13, 1983)
37. "Live At Eleven" (January 20, 1983)
38. "Space Ranger" (January 27, 1983)
39. "Thirty Seconds Over Litle Tokyo" (February 3, 1983)
40. "Wizards And Warlocks" (Unaired)
41. "It's Only Rock And Roll" (Unaired)
42. "Desperado" (Unaired)
43. "Vanity, Says The Preacher" (Unaired)

Also Unaired: "The Greatest American Heroine," a pilot spin-off.



Related Articles
Editor's Picks Articles
Top Ten Articles
Previous Features
Site Map





Content copyright © 2023 by Helen Angela Lee. All rights reserved.
This content was written by Helen Angela Lee. If you wish to use this content in any manner, you need written permission. Contact Helen Angela Lee for details.