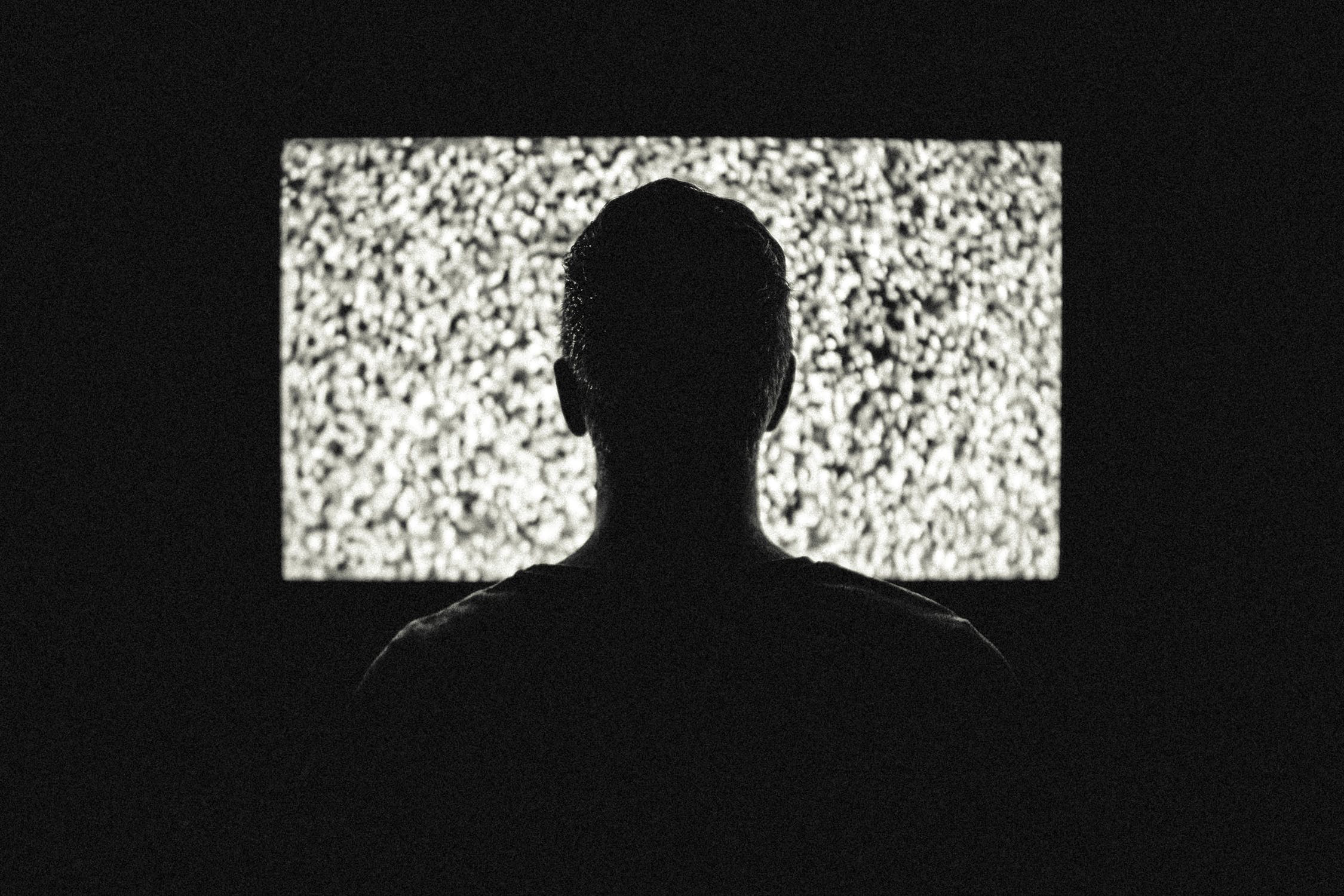 Director, Lars Von Tier's newest movie, 'Antichrist' has been creating quite a world wide stir over it's content, and in some cases deservedly so; with shots of sexual penetration and genital mutilation, it's not for the weak hearted when it comes to these subjects. The movie is meant to be a horror though, and although the film has been swept up in controversy, there are more levels to it than these.

I'm a big fan of director, Lars Von Tier's movie masterpiece, 'Dogville' and thought I'd give the film a chance. When going to see it, after being taken by a friend, all I knew was it was a controversial horror starring the 'Green Goblin.' Due to its controversial scenes I don't think it's getting much of an airing in the USA cinemas, it's barely getting one in the UK.
The plot is very basic, but the actual content is extremely complicated and I've never seen anything like it. After the death of their child, two (unnamed) characters retreat to a secluded cabin in the woods to deal with their loss - with horrifying consequences. 'He' (Willem Dafoe) is an unfeeling psychotherapist, who has no or, very little respect for his wife's mental illness, after they lose the child. 'He' also turns his wife into his patient, while 'she' (Charlotte Gainsbourg) is an emotional ruin going through a severe mental and psychotic breakdown. The movie is a deep psychological horror and the first hour works well.

The Epilogue sequence, shot in monochrome, intercuts between the couple making love to an operatic score and their toddler, Nick, waking from his cot and climbing out of an open window and falling to his death. This scene is beautifully filmed, but the full penetration shot, I feel, is completely unnecessary; mainly because it takes the audiences attention away from the horror of the child falling from the window, as we're all still reeling from what we've just seen. In the cinema I watched it in, there was still giggles going on from the penetration shot shock to take the child's death seriously.
The horror comes into play when 'she' starts suffering terrible anxiety attacks and an irrational fear of 'Eden', which is a forest area where they have a cabin. Charlotte Gainsbourg does this extremely well; her portrayal of anxiety and panic is fantastic and truly disturbing. In fact, the entire mood of the film is deeply unsettling and haunted me for a few days afterwards. It is made all the worse by Dafoe's character who, as she point's out, is not a Doctor, yet insists that she stop taking her prescribed medication. Plenty of religious symbolism is used throughout especially here; 'her' madness is portrayed as being released by the husband denying 'her' the medication, thus this is the bite from the forbidden fruit. This was the very basic premise of the movie and a positive one at that. Von Tier in one scene makes the psychiatric tablets' appear in the shape of a snake. The medication itself is not evil, but was only an inverse representation of the temptation of evil, with evil coming from 'him' denying her the medication, and the greater good being the continued use of the medication. It is far easier for a therapist to force a patient to stop their medication and be forced to face their fears than is easily done by the patient.

To me, this was the main factor in the film, and how the real horror stars – so it is a shame that this huge factor is underplayed and easily missed. By 'him' taking away 'her' medication, which she so desperately needs, he starts the horror and her psychological pain spirals out of control, thus bringing all that she does to him later in the movie upon himself. This is why the change of control happens later in the woods between the couple, with the power shifting to 'her.'

There is also fantastic use of direction and editing in these scenes of panic, despair and anxiety which Von Tier obviously knows a lot about. He manipulates the camera to warp imagery, make vision too fast or too slow and consequently puts you in 'her' mind. Anyone who has ever suffered from anxiety or panic will find these scenes extremely disturbing and truthful.
It's a shame that the second half of the movie isn't nearly as powerful as the first and, comes across as quite confusing. Visually it is disturbing and odd, but there are so many questions raised which are never answered it leaves you feeling frustrated and wanting to know, why, how and where? Horror has always been an extension of the human's need for voyeurism on many levels; the ability to explore darker sides of the psyche, in a cinema or home, freely. Von Trier includes so many disturbing and shocking scenes though, it takes away from the true psychological fear and places it more in the category of shock for shock's sake, which is a shame.

For example, when 'she' finally snaps, there is no need for us as viewers to watch her circumcise herself in extreme close-up, it can be compared to showing us an axe swinging into someone's head in a gory movie – it work's to shock and disassociate the audience from the film. Where as a cutaway shot, with us still knowing what she was about to do would have played along with the psychological horror far more and worked much better.

Another confusing element is stipulation on if the movie is misogynistic or not? 'She' is shown to have physical power in the latter half (torturing her husband), while 'he' is shown to have greater psychological power at the start. The wife is shown as the sexually deviant villain, but she only becomes this way primarily because of her husband, but then their are hints that she was already well on her way there without his help. The film certainly makes you think, but it's full of questions with no answers. You have to look for deeper meanings in every scene, or the average viewer will find themselves bored, amused, or confused out of their minds.
The movie is packed with symbolism, and this might be to it's disadvantage due to your core horror audience not picking up on these intricacies' and homage's; in particular reference to specific pieces of literature such as 'the Compendium Maleficarum', 'the Malleum Maleficarum', and the '3 Books of Occult Philosophy.' In fact, the movie is cram packed with artistic, symbolic and poetic references.

The film is beautifully shot, with use of distinctive camerawork, which plays like a long twisting nightmare. The acting is also strong, but no matter how many references are packed in, the film needs to stand alone as its own art, which it cannot do while relying on so many other influences. The film could have been so more powerful, by sticking to the psychological terror of losing a child and not going into the madness of shock tactics. I did not enjoy the film, although it did work in horror by disturbing the viewer and haunting me after. A lot of people however, will only remember it for its use of sexual scenes and shocking violence. The film is still, even days after, extremely confusing and challenging - and perhaps that's what Von Tier wanted. It certainly doesn't work as a mainstream horror in any shape or form, although Von Tier's work has never been aimed at the mainstream either. A very interesting, but in the end - confusing movie, I feel.




You Should Also Read:
Official movie site for 'ANTICHRIST'
'DRAG ME TO HELL' movie review
PSYCOLOGICAL HORROR


Related Articles
Editor's Picks Articles
Top Ten Articles
Previous Features
Site Map





Content copyright © 2022 by Steven Casey Murray. All rights reserved.
This content was written by Steven Casey Murray. If you wish to use this content in any manner, you need written permission. Contact Steven Casey Murray for details.