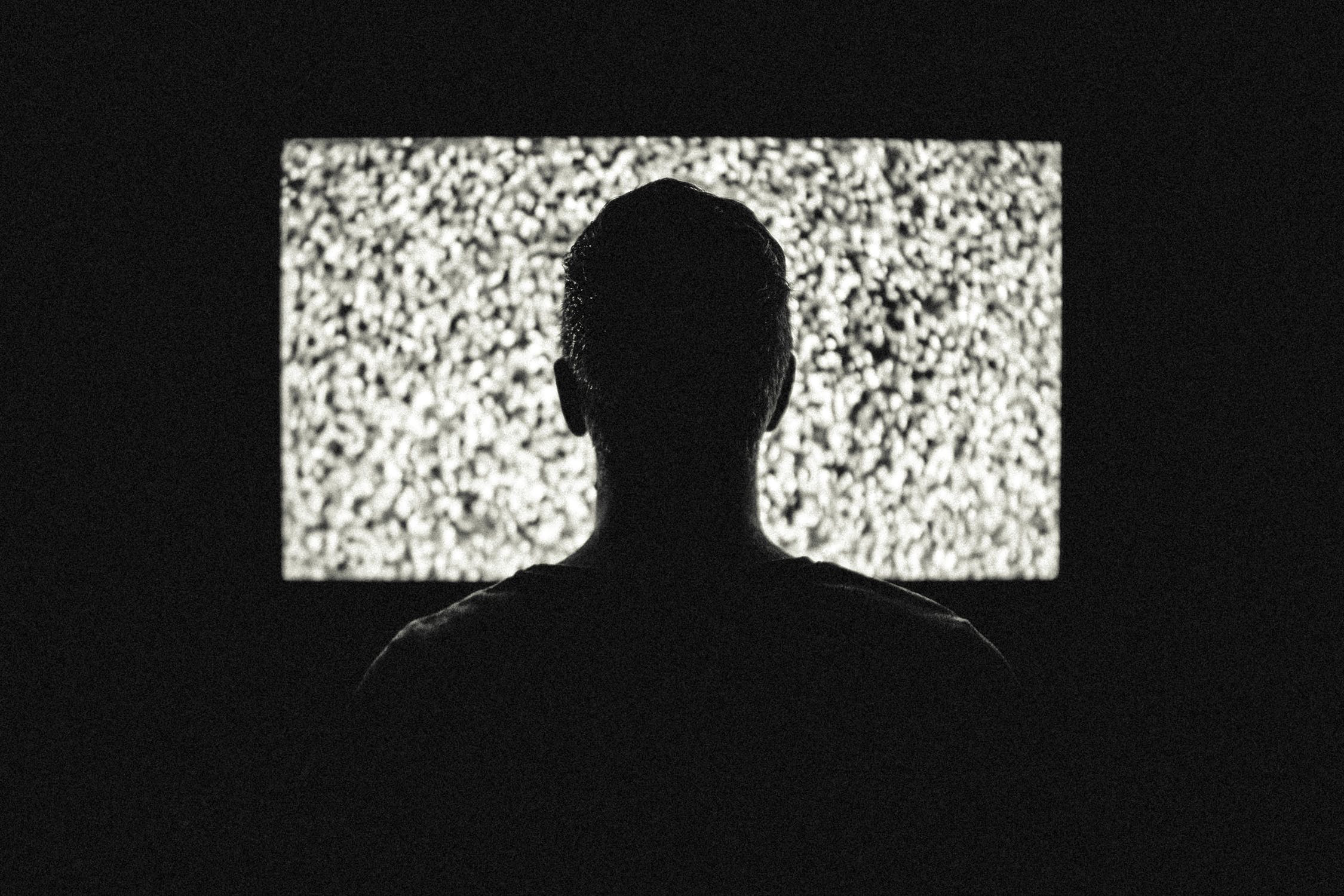 Thank God for
Sam Raimi
, who has saved us from another year of genre tainting, poor re-makes, by making a fantastic, original, horror movie. This movie has everything the horror fan could want, it's scary, it's fresh, the characters are fleshed out and have depth, as does the script and the story.
It stars
Alison Lohman
as Christine Brown and
Justin Long
(of 'Jeepers Creepers' fame) as her boyfriend, Clay. The film stands as a return to form for Director, Raimi, who had previously earned acclaim for his cult horror series 'The Evil Dead', before reaching a wider audience with the 'Spider-Man' films.
PLOT:
The movie opens in 1969 with the parents of a young Spanish boy rushing to the presence of channeller, Shaun San Dena (
Flor de Maria Chahua
). Their son had stolen a silver necklace from a band of gypsies in town, and since then, he had been complaining of seeing and hearing things not of this Earth. San Dena tries to help the boy in a séance, but she is beaten by an unseen force, as are the young boy's parents. The force throws the boy from the second floor down to the first. The boy survives the fall, but as his parents rush down the stairs to tend to him, he is physically dragged to Hell through the floor by demonic hands – in a scary and distressing scene.
Present day, we are introduced to Christine Brown (
Alison Lohman
), a loan officer with a kind heart and a promising future. A position for assistant manager has opened up at the bank Christine works for, and both she and her co-worker, Stu Rubin (
Reggie Lee
), are up for the promotion. Christine's boss, Mr. Jacks (
David Paymer
), advises her that she needs to demonstrate that she can make tough decisions and hard calls when she needs to, because so far she's obviously been to nice to customers. That same day, Mrs. Ganush (
Lorna Raver
), an elderly Gypsy woman, asks for a third extension on her mortgage because she is struggling with her economic problems due to her sickness. Christine, after a private talk with her boss, Mr. Jacks, denies Mrs. Ganush the extension against her better judgments, only to prove herself to her boss, and this is where her fatal error comes in. After a series of commotions, Mrs. Ganush takes revenge on Christine by ripping a button from her coat and casting the worst of gypsy curses on her; that she is to be tortured for three days by a demon called the Lamia (who appears as the devil himself, with horns and hooves in shadow form, before being dragged to Hell to burn for eternity.) Horrified by this revelation, Christine begins a race against time to save her soul from damnation, with the help of her boyfriend, Clayton (
Justin Long
), fortune teller Rham Jas (
Dileep Rao
), and Shaun San Dena (
Adriana Barraza
), who wants revenge on the Lamia for taking the young boy to hell in 1969.
Alison Lohman
(Christine) is fantastic in the lead role, as our very relatable heroine; just an every day girl, trying to better herself and be a good person, but this being a horror, and a Sam Raimi horror at that, she's not going to get off that easy. Real sympathy is felt for the character of Christine, who, by the first time in trying to do the best thing for herself, ends up with a Romany curse on her, which she has to remove within three days, or she'll be dragged to hell for her soul to suffer eternally. A little bit harsh for simply saying no to a loan, but there you go.
The movie is enticing, interesting and fresh from beginning to end, and the action comes fast and furious. Raimi relies a lot on 'jumps' in this movie, helped by sharp editing from Bob Murawski, but when he hits you with one, you feel it, and there is a constant sense of unease while watching the film. The sound effects and music score provided by Christopher Young, are dead on, and accompany the film's themes, with Romany violins and metal on metal screeching to crescendo's at certain points, with the music telling us when the villain/s are on their way. Raimi also throws in his
'Evil Dead'
comic humour, with buckets of gore and grotesque scenes, shown in fantastically odd, strange, and innovative ways. However, this isn't a 'slasher' movie at all, it's roots are firmly planted in the paranormal.
One of the main themes running throughout the film is Chris and Clay's relationship, which is portrayed as earnest and loving and is one of the nicest elements of the movie. Both actors are strong in their roles and play well alongside each other, with Clay's love for Chris showing through at all the right moments, and for once, a character supporting their partner when they tell them the unbelievable is happening, without question, because they love them, is refreshing to see. Justin Long is true to form and gives another outstanding performance in his career, his acting skills compliment Raimi's twisted sense of humour, with one minute Clay being sarcastic and funny, and in the other, him being literally terrified, both of which, Long can deliver.
The movie may have a few humorous moments throughout, but there is no doubt that this is a horror movie, first and foremost. Unlike 'The Evil Dead' trilogy, 'Drag me to hell' seems to stay more within the horror genre, and there are a few truly disturbing and haunting scenes mixed within the fewer comedic horror scenes, which will haunt you afterwards. The comedy in this film mostly stems from situational, or playing on the character's personalities, for example, someone going against everything they believe in from fear.
Mrs. Ganush (
Lorna Raver
) is also fantastic in her supporting role, coming across as genuinely creepy and scary, plus, at times, darkly comic. One of the best scenes in the movie involves a fight between Christine and Mrs. Ganush, after the old woman has broken into Chris's car; the fight is scary, brutal, painful to watch and amusing all at the same time, it's also the pivotal point of the film for Christine's character when Ganush rips a button from her coat, curses it, and hands it back to her.
The CGI scenes in the movie are breath-taking, and certain scenes involving a fly are seamless. There is also brilliant use made of practical and make-up effects though too, which is always, I feel, more powerful to watch in a horror. There are a few upsetting scenes for animal lovers, but nothing too intense, and it's all delivered with a darkly comic wit. The locations and sets are also superb, with gothic looking mansions and old-school graveyards.
Slight criticism may come in, with the issue that at times, I didn't feel Christine was shown to be scared enough – I mean, if you were going to hell in three days, wouldn't you be frantic with terror? The character is strong though, and faces the horrors well; doing everything she possibly can to beat the curse while keeping reasonably cool headed. Plus,
Alison Lohman
puts in a stellar performance in her first big movie, coming across as natural and likeable – she's a great horror heroine.
It's great to see that after being away from the horror genre for twenty two years,
Raimi
still can deliver a horror masterpiece. This is, without a doubt, a classic being created before our eyes, and definitely one for horror movie fans to watch, or fans of film in general. This film came at a time when it was desperately needed. When all horror fans have been offered lately is lame re-makes, this masterpiece of the genre proves that Hollywood can still put out a great piece of genre cinema without having to re-hash the classics that we already know, hopefully more original cinema like this will follow from the genre.
Remember guys, never except a button as a gift.
USA = PINK UK = YELLOW
You Should Also Read:
JEEPERS CREEPERS 2 REVIEW
THE WARD FILM REVIEW
THE FLY (DVD REVIEW)


Related Articles
Editor's Picks Articles
Top Ten Articles
Previous Features
Site Map





Content copyright © 2022 by Steven Casey Murray. All rights reserved.
This content was written by Steven Casey Murray. If you wish to use this content in any manner, you need written permission. Contact Steven Casey Murray for details.