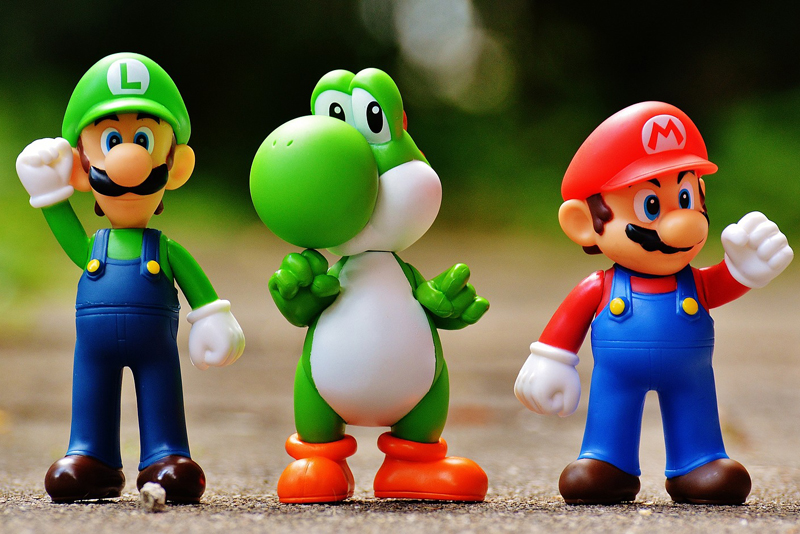 Spyro - A Hero's Tail for the GameCube continues the fun in the Spyro universe. You run around as the friendly purple dragon with his little yellow dragonfly sidekick - solving puzzles, gathering items, and having fun.
I adore the Spyro series and this was a good member of the Spyro world. You get to do quests not only as Spyro but also as several of his friends. The gentle humor is still there, as well as the intriguing cartooney world. This isn't a game about limbs being ripped from bodies or about plagues shutting down the entire universe. It's about a dragon and the things a dragon can do. This makes it perfect both for young kids as well as all adults.
The music fits in wonderfully with the Spyro attitude. Catchy, fun, not intrusive, not overwhelming. The graphics and animation are also well done, from the little looks characters give each other to the gently waving grasses in the background.
This really is a game that parents can play with their kids and everyone has a great time. It even works well in situations where one person plays while other people watch. The humor entertains everyone, and the audience can shout out suggestions and ideas as puzzles present themselves.
What's amazing is that - even playing this game in 2009 - the graphics don't look "awful". Yes, it's a GameCube game so you don't have enormous levels of detail. Even so, the cartooney look is right on and the dragon's movements are smoothly animated. I enjoy playing this now just as much as I enjoyed it when it first came out.
Highly recommended as a game for anyone enjoying their GameCube or Wii. I have verified that this plays smoothly on the Wii system!
Enjoy!
Rating: 5/5
Buy Spyro - A Hero's Tail from Amazon.com


Related Articles
Editor's Picks Articles
Top Ten Articles
Previous Features
Site Map





Content copyright © 2022 by Lisa Shea. All rights reserved.
This content was written by Lisa Shea. If you wish to use this content in any manner, you need written permission. Contact Lisa Shea for details.