The Secret Adventures Of Jules Verne Episode Guide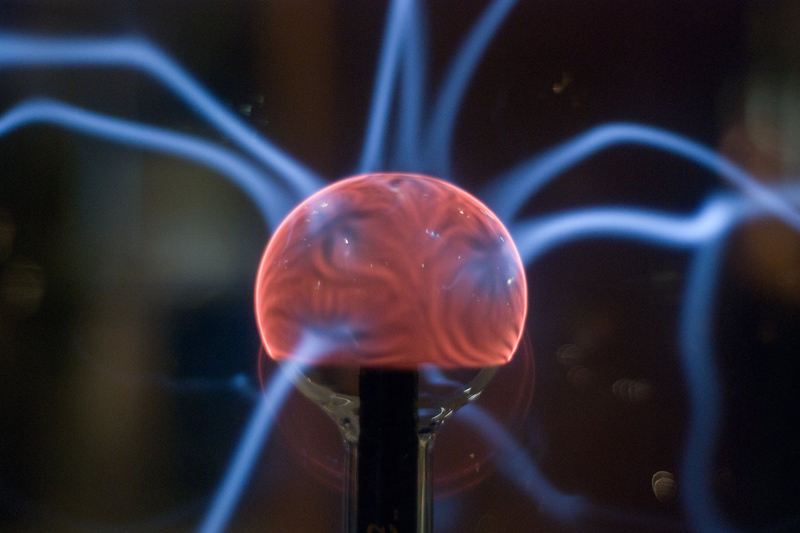 Editor's note: This article comes from our archives, covering the syndicated TV show that lasted for just 22 episodes. "The Secret Adventures of Jules Verne" aired in the latter part of 2000. And though the show has been largely forgotten, we remember it here in the SciFi TV section at bellaonline.com.
Travel back to Victorian times in steampunk style, thanks to this complete episode guide to "The Secret Adventures of Jules Verne."
06/18/00 - In The Beginning
Young Jules Verne (Chris Demetral) lives in Paris and dreams of a career writing novels and plays about the future. But the League of Darkness has other plans for his talents, and kidnaps him to steal his ideas. Guest stars are David Warner and Rick Overton.
06/25/00 - Queen Victoria And The Giant Mole
Jules' design for a subterranean submarine is stolen by the League of Darkness, and becomes part of a plot to kill the Queen. Tracy Scoggins guest stars.
07/02/00 - Rockets Of The Dead
Guest star Patrick Duffy plays Rimini, the Duke of Carpathia. His plans include a relationship with Rebecca, and taking over the world with his army of rocketeer vampires. (Yes, we did say rocketeer vampires).
07/09/00 - The Cardinal's Design
Jules' pal Alexander Dumas has blown the family fortune building a time machine. When the gang takes it for a test drive, they are transported back to the days of the three Musketeers. Guest stars are Rene Auberjonois and John Rhys-Davies.
07/16/00 - The Cardinal's Revenge
Still stuck in the past, Rebecca (Francesca Hunt) is thought to be an assassin. Jules and Phileas (Michael Praed) try to recruit the Musketeers to rescue her and save the King. Guest stars are Rene Auberjonois and John Rhys-Davies.
07/23/00 - The Eyes Of Lazarus
Passepartout (Michael Courtemanche) is taken by the spirit of a mad anarchist during a séance, who seeks revenge for his death--which was caused by Phileas Fogg. Guest stars are Michael Moriarty and Margot Kidder.
08/05/00 - Lord Of Air & Darkness
The League of Darkness reveals its latest weapon, a flying battleship, the Prometheus. Jules is seduced by the ship's commander and used by the half-human, half-mechanoid Count Gregory.
08/12/00 - Southern Comfort
Our heroes chases the League of Darkness' Prometheus in their own airship, The Aurora. They end up on the other side of the Atlantic, in the middle of the Civil War. Guest stars are Larissa Laskin, Sonia Vigneault and Rick Overton.
08/19/00 - Let There Be Light
Young Thomas Edison builds the first tank, intending it to be just a toy. But when it is turned by others into a weapon of destruction, it must be destroyed before it enters battle. Michael Yarmush is the guest star.
08/26/00 - Ballad Of Steely Joe
The gang boards a Mississippi gambling boat, which is taken over by Jesse James and his brother. But Jules and his friends have a little secret weapon of their own--a steam-powered gunfighter.
09/02/00 - Black Glove Of Melchizedek
Phileas receives an old black glove from a friend. Soon, he finds himself in a longstanding battle for the glove, which has powers of its own. Guest stars Kim Chan.
10/01/00 - Dust To Dust
Phileas is commissioned to move an Egyptian sarcophagus to New York City. He falls for its owner, Adriana Locke, whose connection to the artifact proves to be much more than it seems.
10/08/00 - The Golem
Paris is under siege by a mass murderer; Rebecca thinks she catches Jules in the act. His friends can't believe he is guilty, and set about proving his innocence.
10/15/00 - Crusader In The Crypt
Rebecca makes an escape from the Prussian Secret Service, and returns home to find that Sir Boniface Foggs' body has been taken from his crypt. Are aliens to blame?
10/22/00 - The Strange Death Of Professor Marechal
Upon the death of Professor Marechal, his daughter, Monique, recruits Jules and company to take him to the coast of France, where a machine may bring him back to life.
10/29/00 - The Rocket's Red Glare
The new commander of West Point Academy has been kidnapped, and the gang must find him to prevent a war between Canada and the United States.
11/05/00 - Rocket To The Moon
A Russian count is ready to launch the world's first moon rocket, with Jules' help. Then Jules discovers that the target isn't really the moon, but the capitol! The guest star is Tracy Scoggins.
11/18/00 - The Inquisitor
Amateratsu, Rebecca's Japanese friend, comes to visit. She quickly charms Jules. But when the League of Darkness becomes interested in her father, everyone is at risk.
11/25/00 - Royalty
Passepartout must impersonate King Carl V of Montravia, but assassins are after the king. Phileas must become the "king"'s valet to protect him.
12/02/00 - Secret of the Realm
Rebecca and Phileas are trapped in another dimension by Count Gregory, and imposters take their place. Jules tries desperately to expose the imposters, while the real Foggs try to thwart an attempt to steal the Holy Grail. Rick Overton guest stars.
12/09/00 - The Victorian Candidate
The League of Darkness tries to brainwash Phileas into thinking that he has murdered his friends under the queen's orders. He will attempt to kill the queen, and only the gang can stop him.
12/16/00 - The Book Of Knowledge
Jules has yellow fever, and is hospitalized in Corsica. Unfortunately, this particular hospital is run by the League of Darkness, who will try to steal the secrets his mind holds.


Related Articles
Editor's Picks Articles
Top Ten Articles
Previous Features
Site Map





Content copyright © 2023 by Helen Angela Lee. All rights reserved.
This content was written by Helen Angela Lee. If you wish to use this content in any manner, you need written permission. Contact Helen Angela Lee for details.