Looking Forward to Life Without Star Trek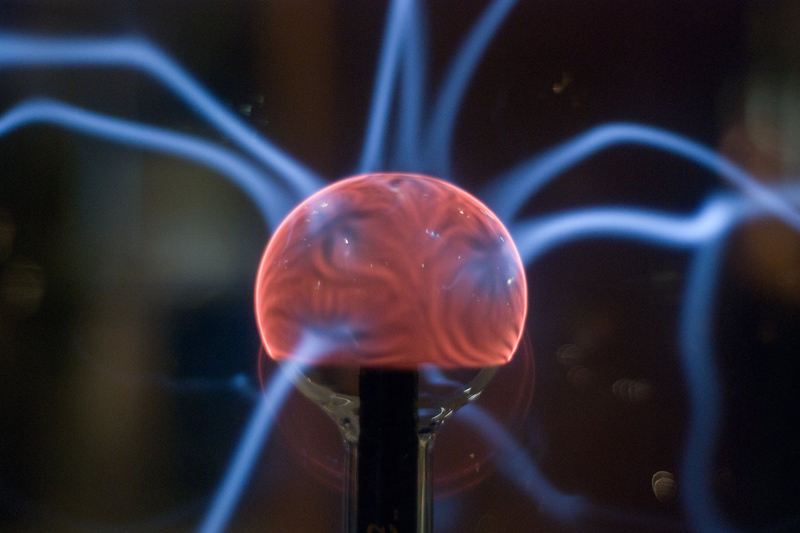 For the first time in 18 years, the primetime TV lineup will have to do without new "Star Trek" episodes. "Enterprise," the most recent incarnation of Gene Roddenberry's science fiction franchise, has been cancelled. Though many have expected this move for some time, and have said it's time to give "Trek" a rest, it will still be sad to see the demise of a series that has at least guaranteed the making of new scifi TV for a couple of decades. The final episode of "Enterprise" will be aired May 13.

The story of "Star Trek" begins, of course, with the original series that ran from 1966-1969—a mere three years. Fans responded so negatively to its cancellation that Kirk, Spock and friends became classic, and a movie was brought to theaters 10 years later in 1979. After the fourth installment of the "Star Trek" films, the franchise finally returned to TV with "Star Trek: The Next Generation." A new crew and updated technology turned "ST:TNG" into a bona fide syndicated hit, and Captain Picard and his crew's adventures lasted seven years.

A year or so before "ST:TNG" ended in 1994, another "Star Trek" series began, featuring the franchise's first African-American captain running a space station at the edge of Federation territory. Some fans would say that "ST:DS9" was pretty clearly a response to the popularity of another SciFi show set on a space station, "Babylon 5," with its multi-episode arcs and alien emissaries. Nevertheless, it was a "Star Trek" entry that rolled with the times—it was often a bit darker and less utopian than its predecessors. In this way, it also resembled another of its contemporaries, the vastly influential Fox series "The X-Files," which debuted in 1991. Most likely the course of "DS9" was also influenced by the death of "Star Trek"'s creator, Gene Roddenberry, in 1991.

"Star Trek: Voyager," the next series, returned to Roddenberry's vision in 1995 by showing us the adventures of a different starship in the Starfleet line. However, Voyager varied the formula by getting sent to the Delta quadrant, a largely unexplored region of space—which allowed the ship's crew to encounter new aliens and new adventures never before seen in the "Star Trek" universe. "Voyager" debuted in 1995 and ran concurrently with "DS9" for several years, making the "Star Trek" creators split their resources slightly. Both "DS9" and "Voyager" lasted about six years each.

"Enterprise" is the latest and last incarnation of "Star Trek" to date, messing up the entire timeline by telling stories in an era before any of the other "Trek"s began. (For example, as a more casual fan, I'm now completely confused as to how we met Klingons.) The last series began airing in 2001, not long before the demise of "Voyager," and has been the least popular series yet. The stories have been getting better in the past year or so—the Xindi timeline story was actually pretty interesting, for any of you Trekkies who lost the thread of "Enterprise" before the second season began, and this season's episodes haven't been bad either.

But now we face the prospect of no "Star Trek" at all. It will be a strange, strange world without Starfleet and the Federation available to us every week (not counting the ad infinitum reruns of course). But then again, too much of a good thing can be bad—and this has definitely happened with the "Star Trek" franchise. Too much of today's SciFi doesn't feel new and exciting anymore, and though "Enterprise" has been enjoyable it seems to somehow have lost the spark that made "Star Trek" the juggernaut that it was. Maybe a hiatus will, in a few years (because I have a hard time believing "Star Trek" will stay dead) lead to a fresh approach and another hit television series. I'm looking forward to life without "Star Trek," if it means a better quality franchise in the long run. And please, let's leave the Starfleet Academy treatments out of it. We have way more than enough "young-hot-people-in-a-vaguely-SciFi-inspired-show" TV series to go around (of course, we love those shows also).

Meanwhile, we'll just have to catch up on all the episodes of "Star Trek" that we missed. With 624 hours having been produced just since 1987, after all, we can't have seen them all. Bring on the DVD boxed sets!





Related Articles
Editor's Picks Articles
Top Ten Articles
Previous Features
Site Map





Content copyright © 2022 by Helen Angela Lee. All rights reserved.
This content was written by Helen Angela Lee. If you wish to use this content in any manner, you need written permission. Contact Helen Angela Lee for details.