The Color Purple and the Spirit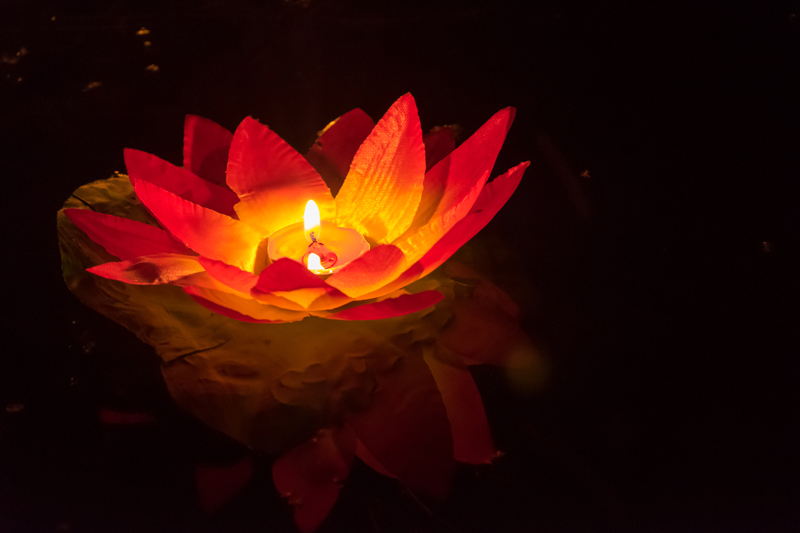 The color purple or violet has long been known for symbolizing royalty and power. It is a rich and soothing color that many are drawn to. Purple has a high vibrational frequency that can affect people in positive ways by increasing depth of feeling while bringing serenity and harmony to the spirit.

Purple is linked to the crown chakra which is located at the front or crown of the head. This area is rooted in connectedness with the Source or Creator, and our own inner consciousness or center. It is where we go within to our soul. Purple represents spiritual enlightenment and development. It is also associated with dreams, psychic healing and abilities, and the paranormal. Purple is the designated color for spiritual relationships and spiritual fulfillment.

The calming shades of this color are a great aid in healing, which in turn promotes good sleep, creativity, and sensitivity towards others. As relationships deepen, so does the level of compassion, empathy, and devotion. Purple is also inspirational, giving rise to the greater knowledge and understanding of life and the inner being. This color is also used in meditation because it helps to clear the mind and fosters attunement.

People surround themselves with shades of purple in many ways. Some will paint the walls of a room in their home pale lavender, or they will paint a focus wall of deep purple. Accessories like purple curtains, pillows, candles, and flowers are often used to adorn a home. Purple is a common color for clothes and jewelry. People who are strongly drawn to purple are often dignified, witty, sensitive, inquisitive, imaginative, and romantic.

Purple is found abundantly in nature. Some very fascinating creatures are dressed in purple such as birds, butterflies, beetles, snails, fish, frogs, and starfish. Purple flowers we love include violets, iris, heliotrope, pansies, tulips, roses, veronica, fan flowers, lilac, hyacinth, and clematis. Some purple herbs are basil, thyme, and lavender. Beautiful examples of this color can be found in nutritional foods we eat such as grapes, plums, currants, blackberries, figs, beets, cabbage, eggplant, onions, and potatoes. Rocks and crystals used for healing, meditation, jewelry making, or just for enjoyment come in various shades of purple as well. Such stones include amethyst, charoite, fluorite, jasper, lepidolite, quartz, sugilite, tanzanite, and tourmaline.

Purple is an all around pleasant and mystical color that eases nerves and instills peace, therefore being very healing. It inspires us to stretch a bit to be more creative and to find answers along our journey. Purple helps us to connect with our inner being and to feel more in tune with our Source, our direct link to light and love. Surrounding ourselves with the color purple will increase our sense of awareness and will assist in achieving balance.



Related Articles
Editor's Picks Articles
Top Ten Articles
Previous Features
Site Map





Content copyright © 2022 by Debbie Grejdus. All rights reserved.
This content was written by Debbie Grejdus. If you wish to use this content in any manner, you need written permission. Contact Debbie Grejdus for details.