Interview - Claudia Christian, Babylon 5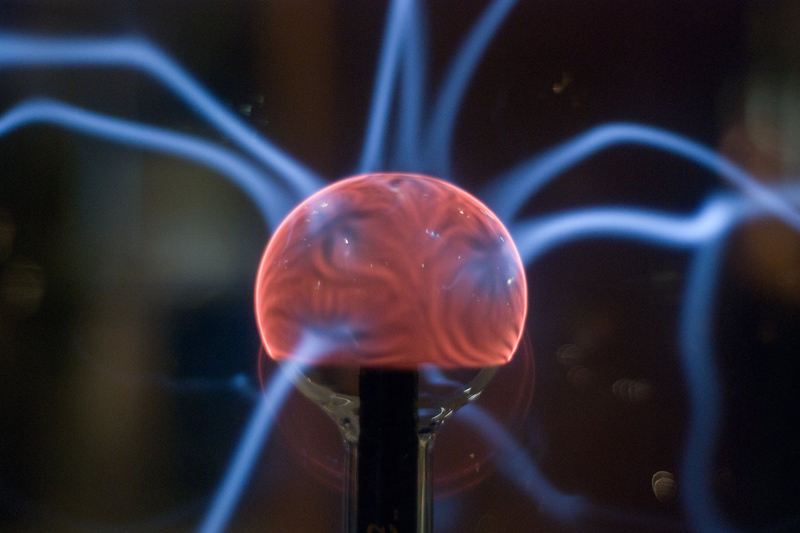 She was, in her own words, "the first bisexual Russian Jew in space, with an attitude to boot." Claudia Christian spent four years as Commander Susan Ivanova on "Babylon 5," the influential science fiction TV show that aired in syndication between 1994 and 1998. Prior to her appearance on the series' very final episode, she did this interview with BellaOnline's Helen Lee at a Chicago hotel to discuss her years on the show.

Christian left her regular role on "B5" just before the fifth and final season, after a contract dispute with the show's creator, J. Michael Stracynski. The actress says she wanted less of a presence in the final season so she could work on other projects, but Stracynski insisted she appear in all 22 episodes. At the time, she didn't have a contract and was let go. However, since the series finale was filmed at the end of the fourth season (producers thought the show would be canceled), Christian's character does make a return at the end. Ironically, Christian noted, her replacement (actress Tracy Scoggins) appeared on only eight episodes that season.

"I had a great four years," she says. "The people were very nice, we had a great camaraderie. The set was filled with levity. It's too bad I had to leave on a sour note. C'est la vie, my dear."

Christian may be best known for Commander Susan Ivanova on "Babylon 5," but SciFi fans also know her from movies like 1987's "The Hidden," "Arena" from 1991, and "Hexed" from 1993. Since "Babylon 5" ended, she's also had roles in a 1998 "B5" movie and worked heavily in the genre. Her voice also graces movies from like "Shrek 2" and "Atlantis: The Lost Empire." You may even hear her distinctive tones in certain video games you play. Her latest projects include TV shows SciFi comedy "Star Hyke" and archeological adventure "The Ark," which she also directs.

Actually, Straczynski hired Christian on the strength of her past work, despite the fact that he'd actually been thinking of casting model Iman for her role. "It would have been a whole different show," Christian says knowingly.

Over 88 episodes of "Babylon 5"'s epic space fantasy, the strong, sardonic Commander Ivanova practiced diplomacy with alien ambassadors, participated in a secession from the totalitarian government on Earth, engaged in a bisexual relationship with a telepath, and fell in love with the head of the Rangers, who died after saving her life. She battled enemies in small ships called Star Furies, acted as a traffic safety control officer on those rare, uneventful days on the station, and matched wits with the dangerous Psi Cops.

Despite those hair-raising adventures, Christian notes that her biggest challenge on the show—especially in the first season—was getting a handle on technobabble. In fact, she can still rattle off a speech that she still remembers because it was so hard to learn. "All those speeches—a lot of them made no sense. And when the day actually came when we shot this one, I started to lose it because we did eight takes and I couldn't get it perfect. It was an actor's nightmare, every night," she says. "But, like Shakespeare, you get used to it."

Christian is extremely different from her technobabble-spouting alter ego, especially on the political front. "Ivanova voted for Bush, I voted for Clinton," she laughs. "It's the Republican-Democrat thing, although I think she did have a sort of liberal side to her. I think she let her hair down—well, there was her whole obsession with lingerie, jazz music and Russian literature. My one-liners are more sophomoric than hers. My sense of humor is a little more bottom-rung."

Christian does not consider herself a SciFi fan, but she has appeared at conventions where she frequently meets die-hard fans. "A nice fan made me a lovely quilt and matching pillows," she recalls. "He pulled out a (plastic) gun and shot me in the kidney area. It not only smarted a little bit, it kind of scared me—your life flashes before your eyes. It could have been a real gun, I don't know. He was a nice guy, he thought it was funny that I got a little freaked out by it, as you can imagine."

She also has her share of female fans, who not only respect Ivanova's strength but her sexuality. She and Talia Winters, played by "NYPD Blue"'s Andrea Thompson, engaged in a hinted-at romantic relationship during one season of "B5." In fact, British fans who saw only original versions of "B5" edited for violence thought they were missing out on sex scenes between the two women. But now that the DVDs are available, there's proof such scenes never existed.

"A lot of the women who like me in a certain way are entertaining," says Christian. "I feel a little bit like Donny Osmond—people giving me their phone numbers and candy and everything. It's a little awkward. I get to sign a lot of breasts."

Although her resume has been packed since "Babylon 5," Christian remains best known for her four years on that show. In fact, Tracy Scoggins, her replacement, never garnered the kind of popularity that Ivanova did during that last season. Plus, the last season of "B5" became a bit convoluted with newer characters and confusing plotlines. But Christian's career philosophy allowed her to move on with a vengeance: "I want to do something that challenges me. I want to stop getting away with just working. It stopped being fun for awhile because you walk in, you say your five lines, you get your paycheck and you go home. It's like doing a thousand performances in the same place. I just don't want to do anything mediocre anymore."

Editor's Note: All five seasons of "Babylon 5" and the stand-alone TV movies are currently available on DVD.







Related Articles
Editor's Picks Articles
Top Ten Articles
Previous Features
Site Map





Content copyright © 2021 by Helen Angela Lee. All rights reserved.
This content was written by Helen Angela Lee. If you wish to use this content in any manner, you need written permission. Contact Helen Angela Lee for details.