Aromatherapy Can Reduce Stress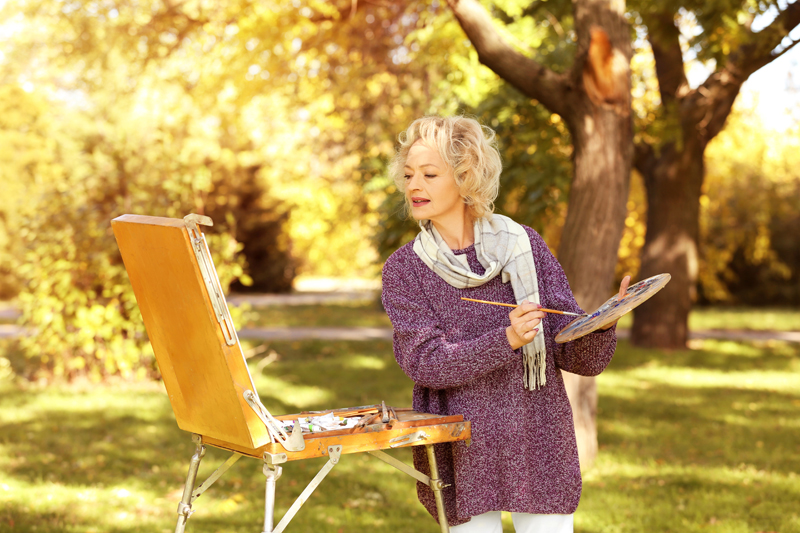 Last week we talked about music therapy as an alternative/complementary therapy to mainstream medicine. Another successful alternative therapy is aromatherapy - the use of essential oils from plants to support and balance the mind, body, and spirit. Information from the National Cancer Institute notes that it is used by patients with cancer mainly as a form of supportive care that may improve quality of life and reduce stress and anxiety. Aromatherapy may be combined with other complementary treatments like massage therapy and acupuncture, as well as with standard treatments.

Fragrant plants have been used in healing practices for thousands of years across many cultures, including ancient China, India, and Egypt. Ways to extract essential oils from plants were first discovered during the Middle Ages. Essential oils (also known as volatile oils) are the basic materials of aromatherapy. If the plant is crushed, the essence and its unique fragrance are released. There are many essential oils used in aromatherapy, including those from Roman chamomile, geranium, lavender, tea tree, lemon, cedarwood, and bergamot.

There are different theories about how aromatherapy and essential oils work. A leading theory is that smell receptors in the nose may respond to the smells of essential oils by sending chemical messages along nerve pathways to the brain's limbic system, which affects moods and emotions. Imaging studies in humans help show the effects of smells on the limbic system and its emotional pathways.

Aromatherapy is used in various ways. Examples include: indirect inhalation; direct inhalation; aromatherapy massage; and, applying essential oils to the skin by combining them with bath salts, lotions, or dressings.

Many studies of essential oils have found that they have antibacterial effects when applied to the skin. Some essential oils have antiviral activity against the herpes simplex virus. Others have antifungal activity against certain fungal infections.

Clinical trials of aromatherapy have mainly studied its use in the treatment of stress, anxiety, and other health-related conditions in seriously ill patients. Several clinical trials of aromatherapy in patients with cancer have been published with mixed results. A few early studies have shown that aromatherapy may improve quality of life in patients with cancer. Some patients receiving aromatherapy have reported improvement in symptoms such as nausea or pain, and have lower blood pressure, pulse, and respiratory rates. Studies of aromatherapy massage have had mixed results, with some studies reporting improvement in mood, anxiety, pain, and constipation and other studies reporting no effect.

The National Association for Holistic Aromatherapy (www.naha.org) and the Alliance of International Aromatherapists (www.alliance-aromatherapists.org) are among the organizations that have national educational standards for aromatherapists.

Like any other treatment for a disease or illness, it is prudent to do the research and not have high expectations for those treatments that studies have shown help some persons but not others. In many instances with alternative therapies, the experiences are pleasant (e.g., massage, music,
yoga, meditation, aromatherapy,) and short as well as long-term benefits can be realized depending upon the individual.

It is becoming more common for older adults to experiment with different types of alternative therapies, especially those that are considered non-invasive. I personally have a "nothing ventured, nothing gained" attitude toward trials that use non-invasive methods and do harm in the trying, as long as we don't get our "hopes up." Like any other therapies, some persons do better than others. If you should give aromatherapy a try, please write to me and let me know your experiences, or start a new Forum on this geriatrics site and share your experiences with others.










Related Articles
Editor's Picks Articles
Top Ten Articles
Previous Features
Site Map





Content copyright © 2022 by Patricia Villani, MPA, PhD. All rights reserved.
This content was written by Patricia Villani, MPA, PhD. If you wish to use this content in any manner, you need written permission. Contact Patricia Villani, MPA, PhD for details.