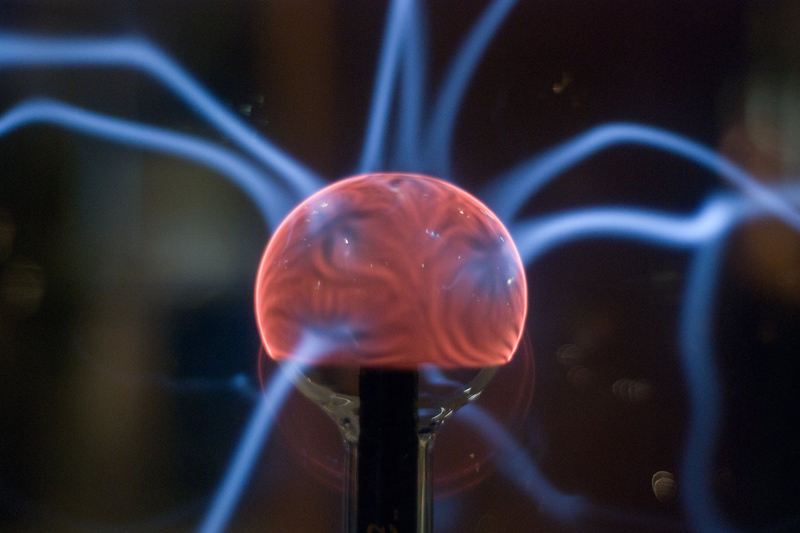 Now that UPN's "Enterprise" has been canceled, an effort to save the show has been started by fans. An ad ran in Tuesday, Feb. 15's Los Angeles Times, and rallies are being planned for L.A. and New York on Feb. 25. Other cities are also getting in on the act; Chicago will sponsor a party on Friday, Feb. 19, to raise money for the cause. Of course "Star Trek" won't go away without a fight! Fans are hoping that another network, most likely the SciFi Channel, will step forward and pick up the series so it can continue. The ad called for fans to step forward and pledge to watch the show, which by all accounts has shown an increase in quality (if not viewership) over the past season and a half.

Whether or not the show is saved, everyone's now speculating as to what will now happen to this long-running franchise—a franchise that also happens to be a cultural icon. Rumors abound—even J. Michael Straczynski, creator of "Babylon 5," was said to be in the running to create a brand new "Trek" series with a five-year story arc. Apparently, though, Paramount (who owns the rights to "Trek") wants to give the brand a rest for a year or so before attempting another series. It has declared that it won't shop the series around. So what are the alternatives here?

1. The return of "Enterprise," on SciFi or otherwise. Personally, this editor thinks keeping "Enterprise" on would be a bad idea. Not that I don't enjoy "Enterprise." I am a fan. Last year saw a huge improvement in the quality of stories, thanks to the big Xindi story arc (although I tend to think they tampered a little too much with the formula—the timeline got so messed up, and Archer's decision to cheat another innocent ship, endangering its survival, was a little much). And it's been better this year, too. But let's face it—"Star Trek" is tired right now. And there's such a ghetto of real science fiction TV going on right now, that I'd like to see some new projects get tried. There's been too much tried-and-true "Trek" around to make risking a new SciFi show viable, but now there's an opening. As for SciFi Channel, the last thing I want to see is the company diluting their new, successful, exciting "Battlestar Galactica" momentum for a hand-me-down that's (sadly) better off dead. Bottom line: I'm willing to sacrifice "Star Trek" to give fresh SciFi an airing.

2. A new "Star Trek" series by J. Michael Straczynski. Unfortunately, it looks like this won't happen. Straczynski apparently has been offered a new series for fall 2006, and has ended his call for a campaign to see his "Trek" produced. He has said he felt that recent "Trek"s did not stay true to creator Gene Roddenberry's vision, and he wanted a return to those roots—stories about heart rather than technology. But never say never—this could still happen someday! And considering Straczynski's past projects, he'd create the kind of epic SciFi universe that we could all get into.

3. A new "Trek" film. I have to admit I'm lost when it comes to "Star Trek" movies. What number are we on? We're still on the "Star Trek: The Next Generation" cast, right? But perhaps a film, starring all new people and ideas, could jump-start the franchise again. And, with no TV show to dilute the talent working on the film, perhaps Paramount could make a better film. Those last few were not particularly memorable. There was the one that played like a really long episode ("Star Trek: Insurrection"), for example. Anticipation for a film would be up, with no TV show around. So, with better quality and more excitement, perhaps this would be a good idea. Oh, and can we please stop with the prequels? We've had enough of them already, between "Enterprise" and "Star Trek: First Contact" and all that. Forget the Starfleet Academy thing. We should just move on already. What's wrong with looking to the future?

4. A new series, in a year or two. This is the one I vote for. "Star Trek" has been around, in some form or other, for 18 years continuously. And each series has been less interesting (and less successful) than the last. Meanwhile, after an initial jumping-onto-the-bandwagon flurry during the success of "Star Trek: The Next Generation," SciFi TV on the other networks has developed into "Charmed," "Angel" and "Lost" (all fun shows, don't get me wrong). Let's give "Star Trek" a breather, and see if someone else can come up with a new science fiction franchise worth becoming a classic.

5. The complete death of "Star Trek." Not going to happen. Never. Too many fans, too much history. We just need to be careful as to how we resurrect the franchise, so it can live and prosper a long, long time to come.

You Should Also Read:
SciFi Channel
Save Enterprise!


Related Articles
Editor's Picks Articles
Top Ten Articles
Previous Features
Site Map





Content copyright © 2022 by Helen Angela Lee. All rights reserved.
This content was written by Helen Angela Lee. If you wish to use this content in any manner, you need written permission. Contact Helen Angela Lee for details.