How to Feel Safer as We Age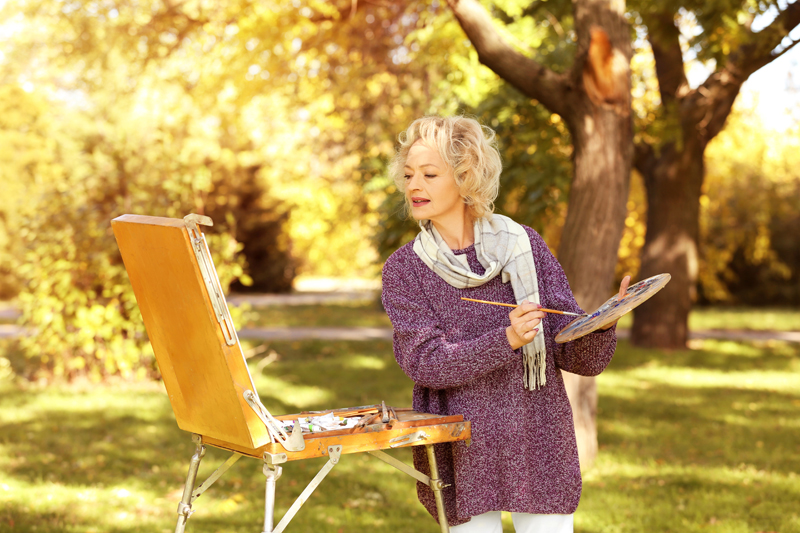 As we get older, it is recommended that we take a critical look outside of our homes for the best way to stay safe. Sometimes small improvements can make a huge difference. For example, are the outside of our homes' walkways well lit, especially the paths to the front door? If not, we should consider motion-sensitive lights that automatically come on when movement is detected directly outside of the house. This signals to would-be intruders that they can be seen and someone is no doubt aware of their presence. It is also reassuring that these lights will always come on when we return from an outing and make it easier to see pathways, steps and the way inside.

For safety purposes, a well-lit driveway and an automatic garage door opener are musts. Wherever we park the car should be well lit. We should consider remote-controlled lighting that is activated as we enter the driveway. We also need to make sure the pathway to and from the house is clear of any obstacles. And even though we may love those bushes surrounding the house or along a pathway, we may need to relocate them to another part of the yard or trim them back, particularly if they block safe lighting or create a good hiding place for an intruder.

Preparing for cold weather is also important. We need to make sure that we are well-stocked with rock salt or an alternative to tackle icy sidewalks. Better yet, we can hire a service or a responsible neighbor to maintain our driveways and sidewalks throughout the winter.

We should explore alternative ways to travel in inclement weather, or consider cancelling our trip. Using taxis, rides from friends with 4 wheel drive, or just waiting for improved weather may be more prudent that trying to brave dangerous roads.

If we have any problems with our locks or keys, especially those of us with arthritis, we should consider installing a keyless entry or new, more easily opened locks. We should make sure the lock to the outside door opens easily and quickly. Keyless locks are available at any hardware store, but we need to be able to remember the code. Keyless locks are also great for opening and locking car doors.

Investing in a security system is another way to provide protection and peace of mind. If burglars see that a house has a security system, most of the time they will move on. There is always a down side to any type of system (going off for the wrong reasons,) but all it takes is the prevention of one burglary and a system has more than paid for itself. People who live alone seem to value security systems and feel more secure with them than without.

Some safety ideas are very simple. For example, some people place decals on the window to show there is a security system, even if there is not, or instead of a full blown security system, buy special locks for windows and doors. Installing an intercom and a peephole in the front and side doors are very helpful. By making these changes gradually, it is easier to handle the expenses, and our safety comfort level will increase as we age.

Anyone at any age who lives in a house should feel safe coming and going, day or night. Older persons who live alone especially need the reassurance and mechanisms to feel protected. If not, fear and isolation can result -- two very negative consequences. Safety measures inside and outside of our homes enhance quality of life as we age and help us grow older securely.

Many people say their dogs bark at strangers or will wake them up at night when they hear a noise. But circumstances have to be amenable to having a dog. I have heard of folks using a "Beware of the Dog" sign but they don't have a dog! That may be too easily detected by a robber if he/she knows the neighborhood. Supporting a neighborhood watch also helps and is action oriented to make neighborhoods safer.

I have night lights that come on automatically at night in three places in my house. They are light sensitive and come on at dusk and go off in the morning light. They are great because if I should get up at night I can see to walk without turning on lights. They also appear from the street as if someone may be up. I also have a timer on the lights outside of the front door and walkway that stay on until 11:00pm when I am not at home.

With all of the devices out there for lighting and safety, it's worth exploring to feel safe in our homes and to be proactive in deterring crime whenever we can!



Related Articles
Editor's Picks Articles
Top Ten Articles
Previous Features
Site Map





Content copyright © 2022 by Patricia Villani, MPA, PhD. All rights reserved.
This content was written by Patricia Villani, MPA, PhD. If you wish to use this content in any manner, you need written permission. Contact Patricia Villani, MPA, PhD for details.