A Beer Fox Guide to Hops and Beer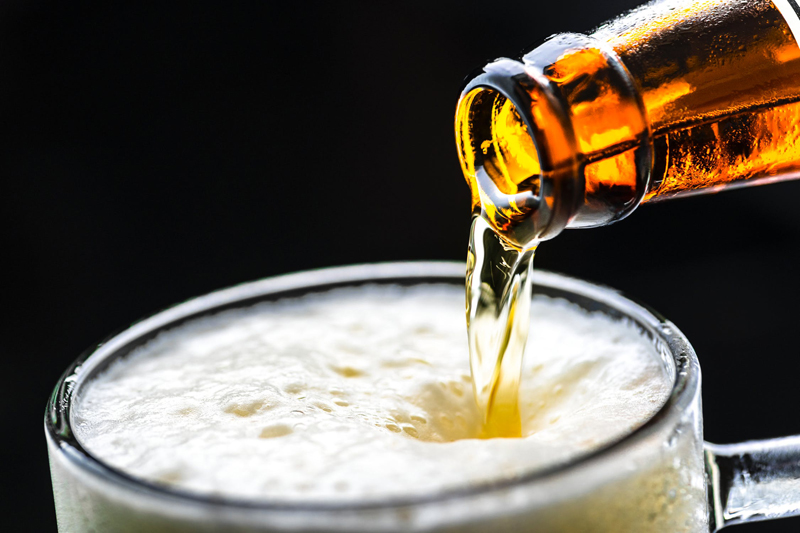 The brewer is a marvelous kind of extremist, one who is a cross between a chemist and a magician, infused with a bit of artistic surrealism. As my mind indulges in imagination, I visualize this cape-claden wizard, with charts of chemical equations and evaluative notes scattered about. There, in the middle of the room, is the table – orderly, laden with secretive ingredients and sanitized equipment – ready for transformation into that hoppy kind of magic – the brew that brings seductive aromas to your nose and a clean, snapping bite to your palate. The brew that is "Highly-Hopped Beer," those seductive IPAs like Stone Ruination IPA from Stone Brewing in San Marcos, California and 60 Minute IPA from Dogfish Head Brewing in Milton, Delaware.

Ah, yes…the seductive character of hops!

The hop is a sort-of "magic wand" in the brewing process – the mysterious, seemingly inexplicable ingredient that imparts such individuality to beer. It seems innocent enough - a beautiful, vine-like perennial that wraps itself clockwise around any means of trellis-like support, reaching for the sun in rapid spurts of growth, to a height of over twenty feet. Hops can grow as much as one foot in a 24-hour period. This is Humulus lupulus, the "good cousin" of the "black sheep of the family," Cannabis sativa – that shunned hempen relative who has been outlawed in the United States since 1937.

Although they are in the same family, they bear virtually no chemical similarities. Resins produced by each plant are totally different, although Humulus Lupulus has been used as additives in hops pillows for insomniacs, and in tea for the treatment of stress and stomach disorders.

Hops plants are unisexual, or dioecious, meaning there are male plants and female plants. They produce a fluorescent green, cone-like flower, papery in texture. A healthy plant can yield up to 2 pounds of flowers in one season. Only the female cones are used for brewing, due to higher concentrations of the resins and oils that give beer its bitterness, flavor and aroma.

There are basically two types of hops: Bitter (or Alpha) Hops and Aroma Hops. Bitter hops have a high alpha acid percentage. When added to the brewing kettle at the beginning of the boil, these insoluble alpha acids are stabilized without changing their characteristics and become more soluble iso-alpha acids. This imparts the bitterness to beer – a bitterness that lends a crisp palate and even balance to the sweetness of the malts. The delicate aromas dissipate with the steam. That is where Aroma Hops "step up to the plate."

Aroma hops have lower concentrations of alpha acids and a higher level of beta acids in an oil profile that imparts favorable aroma to the beer. They are used as a finishing or conditioning agent, one that is added to the kettle 0-15 minutes before cooling. This protects the fragile aromatics in the hops, maximizing the sensual qualities of "hop aroma and flavor."

Dry hopping, which uses leaf hops, may be used as a secondary finisher – one in which hops are added to the fermenter in a second or third process, adding magical aromatics of a unique style and character.

The largest hop producers in the world are the United States, England, Germany, New Zealand and the Czech Republic. The United States breeds high quality hops - disease resistant, with higher alpha acid yields. Yakima, Washington is the largest hop producer in the U.S., with Oregon holding a strong second. Oregon State University has gained significant notoriety among brewers for their "High Alpha Acid Breeding Program."

The USDA lists 175 hop varieties grown in the United States, broken down to 17 major varieties grown in the Pacific Northwest:

Bitter (Alpha) Varieties:

Chinook – Rich, hearty bitterness, with spicy characteristics, best used in conjunction with other American hops.
Cluster – High alpha bitterness, bold and robust.
Galena – Popular bittering hops, clean and well balanced. Mellow, despite the high alpha content.
Nugget – Generally has a reputation for being less refined as other varieties, but has an herbal aroma that is an asset to its bittering quality.
Columbus/Tomahawk – New high-alpha variety, similar to Centennial and Cascade, but more herbal.
Zeus – Aromatic high-alpha variety, with strong, robust bitterness.

Aroma Varieties:

Cascade – Often used for dry-hopping, this aromatic is spicy, floral and piney, with clean, citrus notes.
Fuggles – Originally from the U.K. This has a woodsy, foresty characteristic. It is the classic English-Ale-hops, also known as Styrian Goldings, if grown in Yugoslavia.
Mount Hood – A sister hop of Hallertau, with a mild and clean aroma and more subtle hop notes.
Perle – Originally German hops, but now cultivated in the U.S., Perle is a dual-purpose hops with minty bitterness and wet hay character.
Tettnanger – One of the original "noble hops" used in north German pilsners. Used for bittering and aroma, with rich spiciness, and a delicate soft aura.
Liberty – Popular English hop with mild, pleasant aroma that is slightly spicier than Hallertau and Mount Hood.
Horizon - High alpha variety with a soft bitterness and clean taste that is ideal for Summer brews.
Vanguard – Newer pedigree of Noble hops, with delicate, spicy aroma.
Sterling – Blend between Saaz and Hallertauer, with alpha over 6% and oils at 1%.
Santiam – Soft hop aromas with mid-alpha qualities.
Willamette – A seedless variety of Fuggles with similar characteristics. Mild herbal, somewhat fruity character, with a spicy note not found in Fuggles.

There are, of course, other hop varieties – those hailing from England, mainland Europe or the South Pacific – most popular in English Ales, European lagers and Australian Stubbies. Once you become accustomed to these different varieties, you may be able to distinguish some of the more pronounced varieties in the beer you drink.

You may even decide to join the ranks of those magical wizards who conjure up tasteful brews with their masterful touch!
 
You Should Also Read:
Beer Lover's Guide to Malt
The Palmer Method of Homebrewing
Belgian Lace & Fluffy Bottoms


Editor's Picks Articles
Top Ten Articles
Previous Features
Site Map





Content copyright © 2023 by Carolyn Smagalski. All rights reserved.
This content was written by Carolyn Smagalski. If you wish to use this content in any manner, you need written permission. Contact Carolyn Smagalski for details.