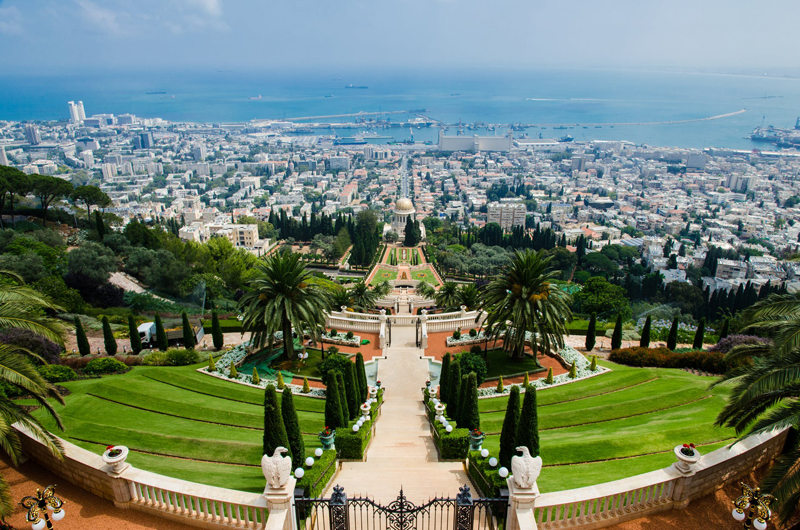 The Ridván Festival in the Bahá'í Faith commemorates the anniversary of the declaration in 1863 of its Prophet-Founder--Bahá'u'lláh--that He was the Promised One of all earlier religions. It is significant because that public declaration forms the beginning of the Bahá'í Faith. It is celebrated for twelve days, from sunset April 20 or 21 to sunset May 1 or 2, depending upon whether day the vernal equinox occurs is March 20 or 21.

Baháu'lláh and His family had been exiled several years before from His native Persia to Baghdad in what is now Iraq, and were soon to be sent to Constantinople (now Istanbul, Turkey). It was the latest in His exiles by the Persian government, which considered Him to be an Islamic heretic. When the people of Baghdad heard that He was leaving, they began coming to see Him in large numbers, which made it difficult for the travel preparations to be completed.

At that time, there was a large private garden on the eastern side the Tigris River, across from the section of Baghdad where Bahá'u'lláh lived and on the road which the caravan would take to Constantinople. (It is now the site of Medical City, a large modern teaching hospital.) Bahá'u'lláh removed to tents on a grassy area surrounded by roses, accompanied by a few of his family and followers. For eleven days He received visitors from all social strata, from beggars to the governor of Baghdad. The rest of Bahá'u'lláh's family was not able to join Him until nine days later, since the river had flooded and made travel to the garden difficult. On the twelfth day, Bahá'u'lláh and his family left the garden to begin their journey to Constantinople.

Bahá'u'lláh has called the celebration of these twelve days the Most Great Festival. The First, Ninth and Twelfth days commemorate His arrival at the Ridván Garden, the arrival of His family, and His departure. These three holy days are marked by prayer and celebrations, and are days on which work and school are suspended. Throughout the Ridván period, Baha'is gather for devotions and social gatherings.

Also at Ridván, annual elections of local and national administrative bodies, called Spiritual Assemblies, occurs. Bahá'í teachings state that in this enlightened time, there is no longer a need for clergy. Instead He provided a framework for administering the affairs of the Faith through elected bodies at the local, national and international levels. Baha'i elections are done through secret ballot and plurality vote, without candidacies, nominations, slates or campaigning. [See link below for more information on Bahá'í elections.]

Typically in the United States, local Spiritual Assemblies are elected on the First Day of Ridván, and the National Spiritual Assembly the following week. So, not only do Bahá'ís celebrate the beginning of their Faith every April, but also the beginning of their fiscal year.

It is such an exciting time, and I have lived in some communities which celebrated every one of the twelve days in some way--with devotions, meals, picnics, musical and dramatic programs, charity and community service activities. This year I will be in a new community out in California, after about sixteen years in Michigan. Every community of believers reflects the culture of its members, and I can hardly wait to see what is planned in my new local Bahá'í family!
You Should Also Read:
Bahá'í Calendar
Bahá'í Holy Days
Bahá'í Elections


Related Articles
Editor's Picks Articles
Top Ten Articles
Previous Features
Site Map





Content copyright © 2023 by Cheryll Schuette. All rights reserved.
This content was written by Cheryll Schuette. If you wish to use this content in any manner, you need written permission. Contact Cheryll Schuette for details.