What Does 'Ethnic' Really Mean?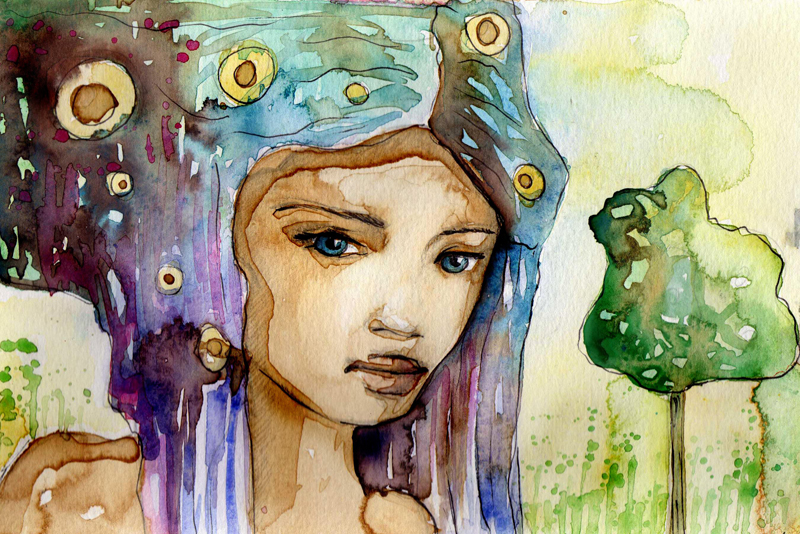 So you're called 'ethnic.' What does that really mean? Ask anyone and you'll likely get a vague answer -- if you get one at all. Therefore let's find out for ourselves... When looking up the word I found out that the term
ethnic
, refers to people who have a common ancestry or heritage; people whose culture is the same. These people may also identify with each other using the same language or a shared religion.
Now for most people, the word 'ethnic' causes thoughts of skin color, or race; however the term deals more with people who have joined a larger society. These people are most often seen as members of an
ethnic group
because their group, the minority, became part of a larger whole. Ethnic groups can be comprised of the descendants of people who left their homeland and migrated to a new country. In North America the word conjures images of far away or exotic islands and customs because many ethnic people are from non-English speaking places.
Because it is not easy to leave one's homeland and begin life in a new country, ethnic and minority issues arise. Then race relations rear up. This happens because the larger society, into which the ethnic group merged, views the 'newcomers' as different. This can be because of way the minority group appears, their language, or because their cultural practices might be unique. This then leads to
ethnic identification
where you will find neighborhoods with one type of people, while in another, there will be other people. Humans gravitate to those with whom they have a common bond.
Although in many cases it is wonderful for people to retain their cultural and linguistic heritage, it can also create seemingly insurmountable challenges. Don't get me wrong; I am all for keeping our histories, recipes, crafts, folklore, and art forms alive. However, when an ethnic group's culture or view of the world drastically differs from that of the larger society into which they've merged, there can be missed opportunities. This is what is known as
marginalization
, which is sad, because a major reason that one would leave their homeland is for increased economic opportunity. Therefore it is necessary for ethnic people to do a few things:
1. Become part of the larger society. This is done in part by applying for citizenship - which is the equivalent to being adopted into a family. In a perfect world the adopted child would then be eligible for, or could contribute, things similar to those that the biological child would.

2. Learn the language and laws of the larger society, while retaining and teaching future generations the cultural equivalent. Knowledge is power - No one should wind up oppressed simply because they are unaware of helpful things at their disposal.

3. Education is most important. It opens new doors and takes prior limits off opportunities.
Ethnic beauties remember, we
should
celebrate our individual cultures and hold onto things that make us uniquely us. Moreover, while merging into larger society, we can prevent or stop the cycle of future-generation poverty. This is done by stretching one's self; create a network, make associations, contacts, and friends -- not only with members of our own ethnic group, but with others. Then diversity will not be seen as a dilution of the races or as conformity, but as empowering and inspiring!
You Should Also Read:
Ethnic Trivia
The Changing Face of Beauty
Beauty Spans All Cultures


Related Articles
Editor's Picks Articles
Top Ten Articles
Previous Features
Site Map





Content copyright © 2018 by April Alisa Marquette. All rights reserved.
This content was written by April Alisa Marquette. If you wish to use this content in any manner, you need written permission. Contact Juliette Samuel for details.