Helping Others with Grief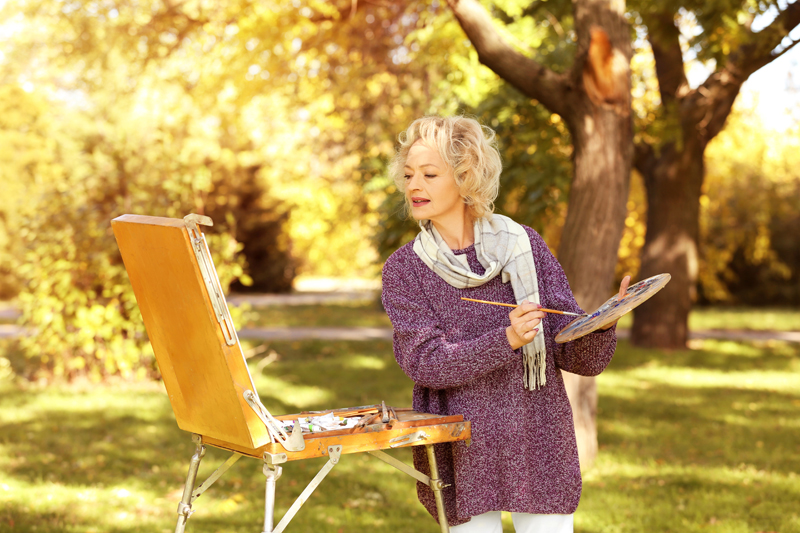 Understanding the grieving process is important for all of us as we age. We face many losses as time marches on, and, depending on our own experiences with grief, many of us may not really understand how others may experience it. Sometimes individuals have had to deal with losses that have come one after the other.

The better our understanding of grief and how it is healed, the better equipped we'll be to help a bereaved friend or family member. Study outcomes about how to process grief provide valuable information about how to help ourselves and others who are grieving. Here are some of the key points that are known about grieving:

•There is no right or wrong way to grieve. Grief does not always unfold in orderly, predictable stages. It can be an emotional roller coaster, with unpredictable highs, lows, and setbacks. Everyone grieves differently, so we must avoid telling the bereaved what he or she "should" be feeling or doing.

•Grief may involve extreme emotions and behaviors. Feelings of guilt, anger, despair, and fear are common. A grieving person may yell to the heavens, obsess about the death, lash out at loved ones, or cry for hours on end. The bereaved need reassurance that what he or she is feeling is normal. We shouldn't make judgments or take someone's grief reactions personally.

•There is no set timetable for grieving. For many people, recovery after bereavement takes 18 to 24 months, but for others, the grieving process may be longer or shorter. We shouldn't pressure the bereaved to move on or make them feel like they've been grieving too long. This can actually slow the healing process.

It is common to feel awkward when trying to comfort someone who is grieving. Many people do not know what to say or do. I have often struggled with what to say when greeting someone that I know has had a recent loss. The following suggestions are a guide and offered by experts. I remind myself that being a good listener is key and not saying something off-putting because I'm not sure what to say.

Listen with compassion. Let the bereaved talk about how his or her loved one died. People who are grieving may need to tell the story over and over again, sometimes in minute detail. Be patient. Repeating the story is a way of processing and accepting the death. With each retelling, the pain lessens.

Acknowledge the situation. Example: "I heard that your_____ died. I'm so sorry." Use the word "died" That will show that you are more open to talk about how the person really feels. Oftentimes, well-meaning people avoid talking about the death or mentioning the deceased person, but the bereaved need to feel that his or her loss is acknowledged, it's not too terrible to talk about, and his or her loved one won't be forgotten.

Express your concern. Example: "I'm sorry to hear that this happened to you." Be genuine in your communication and don't hide your feelings. Example: "I'm not sure what to say, but I want you to know I care."

Offer your support. Example: "Tell me what I can do for you." There are many practical ways you can help a grieving person, e.g., shopping for groceries, running errands, helping with housework, looking after the children and/or pets, or spending time sharing an enjoyable activity such as a game, puzzle, or art project.

There are several comments we should avoid when trying to comfort those who are grieving. Some of these unhelpful comments follow: "I know how you feel." "It's part of God's plan." "Look at what you have to be thankful for." "He's in a better place now." "This is behind you now; it's time to get on with your life."

Encourage the grieving person to seek professional help if you observe any of the following warning signs—especially if it's been over two months since the death: difficultly functioning in daily life; excessive bitterness, anger or guilt; neglecting personal hygiene; alcohol or drug abuse; inability to enjoy life; withdrawing from others; constant feeling of hopelessness; talking about dying or suicide; hallucinations.

I had to eventually realize with my mom - when she lost her mother - that the pain of bereavement would never fully heal. We need to be sensitive to the fact that life may never feel the same and that a person doesn't just "get over" the death of a loved one. The bereaved person eventually may learn to accept the loss, but not always. The pain may lessen in intensity over time, but the sadness may never completely fade away. My mom always would think of her mother and feel a keenness about her loss that was obvious many years after her death.







Related Articles
Editor's Picks Articles
Top Ten Articles
Previous Features
Site Map





Content copyright © 2023 by Patricia Villani, MPA, PhD. All rights reserved.
This content was written by Patricia Villani, MPA, PhD. If you wish to use this content in any manner, you need written permission. Contact Patricia Villani, MPA, PhD for details.