Having Purpose Delays Disease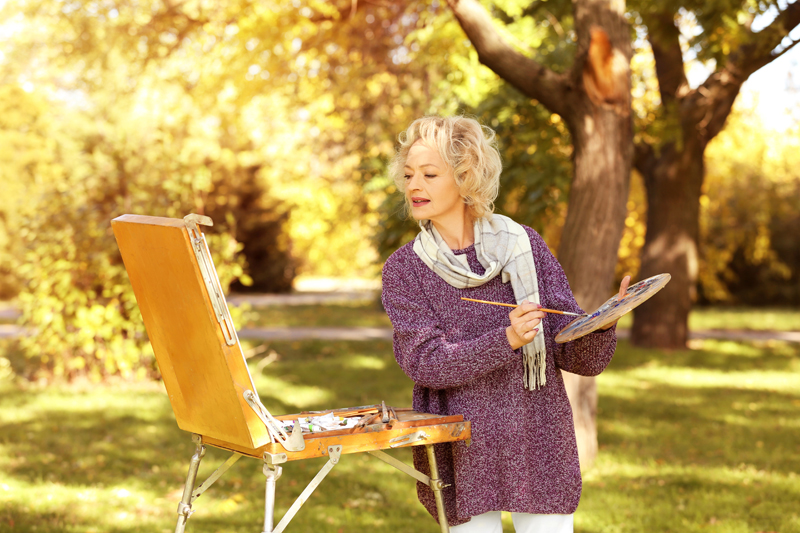 A published study in the Archives of General Psychiatry reported that participants who said that they felt that they had a "higher purpose" in their lives showed that they had better cognitive function, even when they exhibited some accumulation of abnormal brain cells that cause Alzheimer's. Purpose in life refers to the human tendency to derive meaning from our experiences and a sense of intent and goal directedness that guides our behavior.

What this means is that people who stay active, seek out activities that add meaning to their lives, and look forward to the future, fare better with brain health than those who are idle or feel they are without purpose.

The study results also infer that certain mental attitudes may offer protection against dementia even when some of the pathology is present in the brain. These positive attitudes may only delay disease onset for a short amount of time, but the knowledge that we can delay onset at all is great news. Scientists don't know exactly how this happens; it is assumed that when we are active our brain forms more connections than when we are not.
Many suggestions have been made for us to live with purpose. Some of them have already been written about in past articles on this Geriatrics site. For example, volunteering at a school, church, foundation, hospital, library, or any organization that interests us and can use our help is one way to stay busy and feel appreciated at the same time. Also by participating in activities that we enjoy, whether sports, arts, classes, babysitting, traveling, cooking, dancing, playing an instrument, or the theater, we can keep ourselves continuously active, entertained and in a learning mode.

Some older adults find more meaning in helping others than they do pursuing hobbies. Several organizations deliberately seek out older adults as volunteers to glean their skills and experience to help to meet their goals and objectives. In fact, in the U.S., there are RSVP, Seniors Helping Seniors, Big Brothers, Big Sisters and so many other groups that connect older persons with meaningful and interesting opportunities. Other countries have similar programs that encourage spending time assisting less fortunate individuals.

It is wonderful to know that by planning exciting and interesting activities for our futures will not only keep us active and enjoying life, but also will help our brains stay healthier and better able to ward off disease. Sometimes "doing what we always do" becomes ingrained as we get older and especially when we are retired. Let's begin to look ahead with a smile and make some gratifying plans that will improve our mood, brain health and quality of life!



Related Articles
Editor's Picks Articles
Top Ten Articles
Previous Features
Site Map





Content copyright © 2022 by Patricia Villani, MPA, PhD. All rights reserved.
This content was written by Patricia Villani, MPA, PhD. If you wish to use this content in any manner, you need written permission. Contact Patricia Villani, MPA, PhD for details.