Style and Ethnic Beauties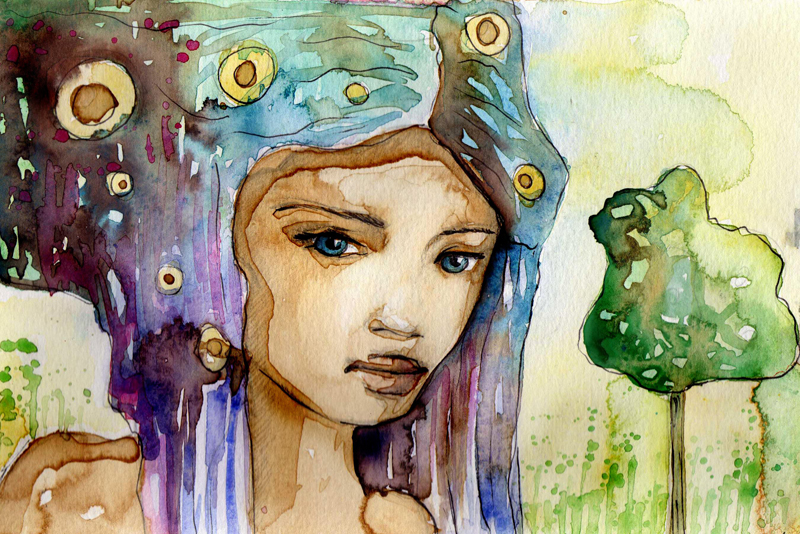 When ever the word style is used, typically it applies to the world of fashion. However, style is more than just fashion. When defined, it is often said that Style is a manner of doing something. A distinctive appearance, typically determined by the principles according to which something is designed. Blah, blah, blah
On the other hand, true Style has nothing to do with fashion, per se. True Style is all about you and your relationship with yourself. While fashion is what we see in the clothes, so to speak, True Style is in the wearer.
Style is all about you and how You interpret the fashions presented to you. Style is all about the courage to express your creativity and not care what others think of your expression. The question becomes, can you pull it off with confidence?
Do You Stand Out In The Crowd?
As Ethnic Beauties, you've always expressed your choice in apparel as that of being different. That's until you were some how convinced that you didn't need to express your individuality. Wrong move! Wile the color black might seem to be the choice for wardrobe, you don't have to disappear into the sea of "all the same".
Accessories have always allowed you to express who you are. Style can take you way beyond fashion. Style allows you to put yourselves together with an individual expression.
Style allows you to take "things" and create a personal identity and expression of who you are. Clothing allows you to reinvent yourself every time you get dressed while expressing your individual "Style" at the same time.
In order to have style, you must feel secure in who you are and your expression of you.
A Closet Full Of Clothes Does Not Equate to Style
Do you know people with a closet full of clothes, yet they have no sense of style? Every outfit has been cloned from a fashion magazine of mannequin on display. Fashion magazines and mannequins are meant to show what is available in a given department. They suggest combinations of these pieces.
What if your body type is nothing like the mannequin displaying the clothes? Most of the time, it isn't. Yet you take the pieces home because the sales associate, told you how great you looked in order to get the commission.
Your closet is now a living department store but without your participation because there was a part of you that knew the pieces weren't you.
Dare to be different! Stand out in the crowd! You can be different and stand out in the crowd, however, you want to make sure that when you do, you do it with style.
That's it for this week ...As Always …
Dedicated To Your Beauty,
Juliette's Website
https://www.nyrajuskincare.com


Related Articles
Editor's Picks Articles
Top Ten Articles
Previous Features
Site Map





Content copyright © 2022 by Juliette Samuel. All rights reserved.
This content was written by Juliette Samuel. If you wish to use this content in any manner, you need written permission. Contact Juliette Samuel for details.