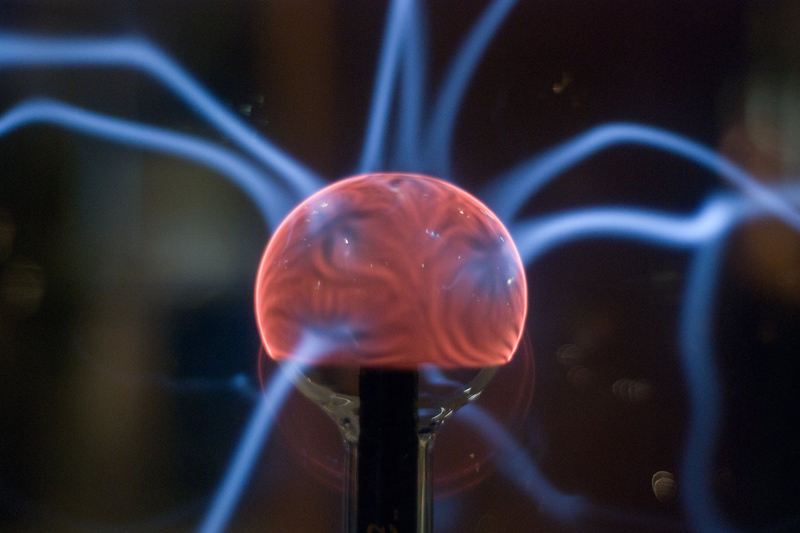 Kate Mulgrew is generally regarded as one of the most iconic women in scifi TV for her role as Captain Janeway on "Star Trek: Voyager," but before that she was already well known, especially for her roles as Mary Ryan in the daytime soap opera "Ryan's Hope" and as "Mrs. Columbo." An accomplished theater, TV, movie and voiceover actress, Mulgrew claims she would love to do any Chekhov play--a role in the Russian writer's plays have somehow eluded her. She recently made an appearance on SyFy Channel's "Warehouse 13," and the following was culled and edited from a press conference call interview organized by that network.

Q. If you, at a young age, could have looked into a crystal ball to see your future, would the course of your career surprise you?

Kate Mulgrew: It would surprise me. I saw myself as, of course, the next Sarah Bernhardt or, preferably, the next Eleonora Duse. I thought I was going to be a very, very strictly legit dramatic actress. And the beauty of life is, we don't have a crystal ball. We'd all shoot ourselves, I think, if we did. (My life) unfolded in a mysterious, unexpected, and in many ways, a remarkable way. I think I've been blessed with--one could argue--three iconic roles.

I think to start a career playing an iconic role is a great blessing. And the fact that Mary Ryan (from Ryan's Hope) developed into these other characters was a further enhancement. So I think I've had the career I was meant to have. I certainly loved to act every inch and step of the way. And if I may say this for posterity, I'm having more fun than I ever had before. You shed a lot of stuff at my age. And when you're younger, the ambition, I think, is probably one of the key ingredients. And when you're older, the key ingredient is simply joy. So that's where I am right now.

Q. You recently did a stint on "Warehouse 13." Why do you think people continue to tune in and watch that show?

Kate Mulgrew: It's smart--very smart, it's tongue-in-cheek, and it's clever. They don't dot the i's and cross the t's; the audience has to stay on its toes. And I think that's exactly what a scifi adience prefers. They want to tease out the puzzle along with us. And that's what you get to do with "Warehouse 13."

Q. You're a bona-fide scifi legend. What is your mentality when you get offered scifi parts?

Kate Mulgrew: I don't get offered these scifi parts. This was the first one. And I was delighted to take it, because it was not only so well-written, but it felt different to me. It felt special, and it felt light and smart. That's what I want. It didn't carry with it the baggage of some other science fiction shows. It has a real delicacy to it, and at the same time I think it's a well-oiled machine, yes, but it's still a very slick and well-run machine.

Q. Have you seen a lot of differences in the nature and the feel of working on scifi projects versus non-scifi projects?

Kate Mulgrew: You have more green screens, you have many more special effects. And that in itself can be quite challenging. Also, you're dealing with a different mentality. And I would say, it's a different kind of imagination, a different kind of creative imagination. It's very forward-looking--although it's essentially rooted in science, or reality, I should say--the wings, the nature of it is to be bigger than life. So in that regard it's very special and wonderful to play.

Q. When "Star Trek: Voyager" began, you were the first female Captain and on a ship that wasn't called Enterprise. Were you nervous that the fans would not accept you and the show?

Kate Mulgrew: My ship was called Voyager, which was the best possible name for any ship, right? Was I nervous? I'm sure I was nervous, only insofar as I was the first woman. I know that the expectations were very high, if not in fact unreasonably high. I kew that there was a great deal of money riding on this. It was a seven-year franchise and I knew that they were watching me very, very, very carefully. So, having understood all that and embraced all that, I just said to myself, "What the hell. I'm going for it." And you know, it stood me in good stead, because I had not been familiar with 'Star Trek." I didn't know anything about it. So I was just sort of blown out of a cannon. And that's the way to start something of that magnitute.

Q. Where you satisfied with the way they ended the show?

Kate Mulgrew: You know, with this kind of ardent and devoted fan base, you can't please everybody. And having said that, I will tell you that I had a very, very active and significant hand in "Endgame." I liked it, I helped compose it, and helped decide what the ending should be. And I think that there was no more graceful or passionate way to say goodbye than to have the Admiral die and the Captain go on.

Q. Have you had any interesting fan enounters over the years, with fans of "Star Trek" or "Ryan's Hope"?

Kate Mulgrew: Yes, I would say that one of the most interesting moments was when I was asked to marry two women at a convention. And when I indicated a slight unease with it, they said, "You must understand that you are fully licensed to do this. You are the Captain." And so I did.

Q. As someone who has played one of the most iconic women in the scifi canon, and now guest-starring in "Warehouse 13," what do you think about the roles given to women in the genre now?

Kate Mulgrew: It's getting better--leaps and bounds. It's getting better. The women are grounded and exalted at the same time, which is of course what a good female character should be. We have dimensionality, we have great truth, we have power, we don't have to sacrifice our femininity, we have honesty, and--most importantly--we have humanity. So indeed, it is growing. And that's probably the most beautiful thing about "Warehouse 13," and I hope that you write this, or say this. There's no glass ceiling there. (Executive Producer) Jack Kenny understands that the glass ceiling has long been shattered. So it's a new day.

Q. Does scifi offer you more of a challenge? How do you feel about the genre, as an actor?

Kate Mulgrew: Increasingly honored and interested because, as is true of all things that capture our imagination, I have learned about science through science fiction. And I know that they are joined--they are allied. And that alliance has given me a great deal of intellectual foresight. And I'm learning that this fan base, which is almost inestimable, is very smart. And what they're interested in is the metaphor of a starship as their personal experience and journey through life. So I'm drawing these parallels, I'm learning about he metaphors, and I'm having an open conversation with these fans. And it is always fascinating to me.

Q. You do voiceovers for video games, too, such as last year's Alan Wake. How do you feel about voice acting?

Kate Mulgrew: I love it. It's a pleasure. It's a pleasure because it's so easy; there's no camera. I don't have to get camera-ready, I don't have to be on point that way. I'm in a booth with the engineer and the producer and the mic. And it's freedom. It's freedom and I get to use my voice, which I like to play around with. It's just great, great, great fun.

Q. What advice would you give your 18-year-old self about acting?

Kate Mulgrew: Find what you love within the field of acting and honor it, because discipline in my life has been everything. I was really lucky to find what I loved at the age of 12. I would say (I was) 12 when I knew, 16 when I really started to break out, and 19 when I became professional. But once you find what you love, you must honor it with the discipline. And that's where a lot of people fall down. Nothing comes to you; it is a real act of faith in one's self. And if you don't have the confidence in yourself, pretend that you do. That goes a long way. But never be late, never be sorry. No apologies, no complaints. Know what you're about, and do it as well as you can. Passion is everything.

Q. What is your next project?

Kate Mulgrew: Well, I'm doing another series called "NTSF:SD:SUV" out of Los Angeles, which is a comedy on Adult Swim (Cartoon Network). With (actor/comedian) Paul Scheer, who I think is a genius. These guys are all highly-regarded comedians, and that's not my thing. And so I think Paul Scheer showed a certain prescience in asking me to come aboard, because he wanted the weight of Captain Janeway, but he wanted me to wear an eye-patch and be obsessed with sex, which I think is exactly right at this point.

Q. Can you tell us about your work with Alzheimer's charities?

Kate Mulgrew: My job is to talk about it, get it out there, to help the University of Minnesota Hospital, in particular the Grossman Center (N. Bud Grossman Center for Memory Research & Care). I'm working with Dr. Karen Ashe, who is, I believe a pioneer in Alzheimer's. [Editor's note: Dr. Karen K. Hsiao Ashe is known for developing genetically altered mice that showed symptoms of Alzheimer's disease, which allows scientists to better study the disease.]

So all I can do is write about it, vis-à-vis my experience with my mother, which was deeply personal, as you can appreciate--and speak about it and get it out there, because you know, by 2050 this will be pandemic. And if we do not get our hands around the throat of this thing now, we're going to be a lost people.

Q. Are you ever planning to write an autobiography?

Kate Mulgrew: I'm in the middle of doing it right now. I'm writing a book with my daughter, which I hope will be one of a few. I've always loved to write but never had the real confidence to support the discipline. So I think that looking back, I'm just going to say, "I'm just going to do it." I think that I have some rather interesting stories to tell, and hopefully they will be helpful stories. So let's hope.


Related Articles
Editor's Picks Articles
Top Ten Articles
Previous Features
Site Map





Content copyright © 2021 by Helen Angela Lee. All rights reserved.
This content was written by Helen Angela Lee. If you wish to use this content in any manner, you need written permission. Contact Helen Angela Lee for details.