Lance Henriksen Interview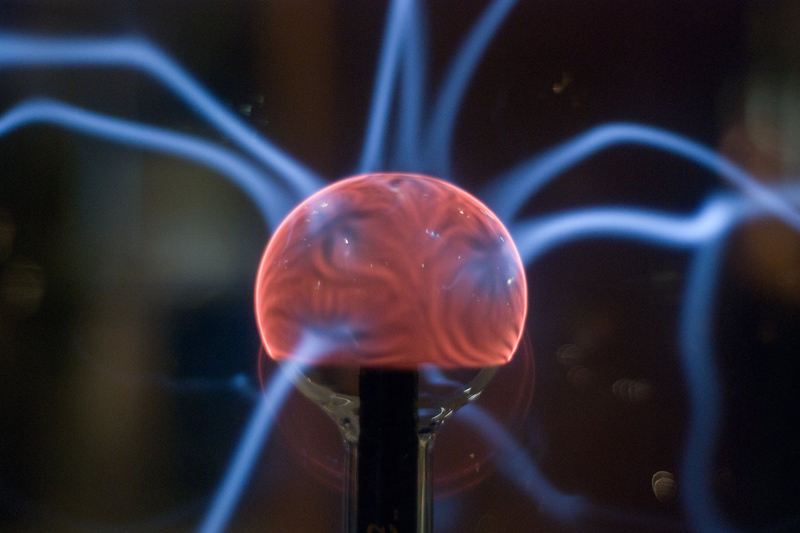 Recently, actor Lance Henriksen spoke to journalists via press conference call about his new book, his appearance on SyFy Channel's 200th original movie, "Scream of the Banshee," and his long and storied career in the entertainment industry. Here are some highlights:
Q. You've had a vast career and have done so many things, including your upcoming autobiography. What has been your favorite project and why?
Lance Henriksen:
It's always the last one. Because it's so present in your body. I liked "Scream of the Banshee" [for the SyFy Channel] because it was a real challenge. When I got down to Louisiana, there was a plantation that we were shooting in--a big plantation house. And it was already decorated with a lot of mannequins and things like that. And I thought, "How am I going to pull off this character, I mean, if this is where he lives?"
And I thought, "Oh man, I'm going to go for it." I'm playing a guy who is a professor, and he's been fired, and he has a secret, and he's suicidal. He's got all the defects of character that an actor loves to play. So I had a great time. I really did.
Q. Why did you decide to do "Scream of the Banshee"?
Lance Henriksen:
It's like taking a chance....What they challenged me with was somebody completely different than anything I'd ever considered doing. The guy is a fired professor living in a plantation in Louisiana. And his whole world is [that] he's a guy that's hiding out....He's got such character defects that I thought, "Man, it's the closest thing to comedy without making it a comedy that I could do."
I really had a great time on it, and I knew I would because the people were very supportive down in Louisiana. And so was the director. He just let me cut loose, so I had a great time. Wait till you get a load of my hairstyle, you're going to love it.
Q. You've become associated with some big sci-fi movies. Is that something you sought out, or is it just how it worked out?
Lance Henriksen:
No, it just worked out that way. If I'd been born 30 years earlier I would have been in all the Westerns. It's just the way that the industry goes...But here we are in an age of a lot of different kinds of fears. So you have the science fiction and horror genres doing our morality plays the same way that the would have done them in Westerns. And so I absolutely accept it. In every respect, fantasy is like doing abstract paintings. It's just the era we're in.
Q. What was your experience on "Millennium" and "The X-Files" like?
Lance Henriksen:
That was a three-year experience. We did 60 shows in three years. That was a lot of shows. Working with Chris Carter, and these great writers they had on it--I think we were a little ahead of our time, at the time. Chris doesn't think that, but I do--that it was going in a direction that, in a couple more years, we would have really made a mark a lot longer than we did.
Some of those shows I was very, very proud of--at least half of them. It was a tremendous amount of work. We're still thinking that we should do a movie. When you think of all the things that happened since that problem with computers in 2000, that [the New Year dates from 1999 to 2000] wouldn't turn over. Everybody was afraid, and they were buying water. It was a crazy moment, but nothing happened. And then everything that's happened since--imagine what "Millennium" would do with all the things that are going on in the world right now.
But anyway, I loved doing it. It changed my life because the guy that I was playing was so much more educated and smarter than I was, so I had to live up to it. And I learned a lot. I really did.
Q. What is your ultimate dream role?
Lance Henriksen:
There's a potter that lived back in the 1800s, out of Biloxi, Mississippi, and his name was George Ohr. He was of Russian descent, but they called him the Mad Potter of Biloxi. And I'd love to do a great character study or comedy about that guy's life. That would be my dream role. I know it's an oddball thing, but it's true. It's a true story.
Q. Do any of the monsters you've faced in your career ever appear in your nightmares? Are there any you think you could defeat in real life?
Lance Henriksen:
The only one that's appeared in my dreams is the one from "Aliens." [H.R.] Giger's version of that necromancy, it's almost like a tic. It's very much somehow attacking our core, a reptilian core. That creature is something like a baby and a tic combined--it's very frightening. It's natural, but it scared the hell out of me. I mean, it really did.
The only one I think I could beat, if my life depended on it, would be the Predator. Because if it was in my territory, in my domain, with the guns that I've got, I think I could hurt him pretty badly. That's the only one though. The rest of them, when you get into metaphysical creatures--they don't play fair.
Q. You have a lot of projects coming up. Are there any you can talk about?
Lance Henriksen:
Yes, the one that I'm proudest of--on May 5, my biography's coming out. And Jim Cameron gave me the name for the book, and it's called
Not Bad for A Human
. And all of the illustrations in it are done by some of the best comic book artists in our country, and even in Australia. To make it more accessible to the audiences that I care about, which are the genre audiences and science fiction audiences. I'm very proud of it. We just finished it--we worked on it for over a year.
Q. What made you decide to write an autobiography?
Lance Henriksen:
It happened really by accident. I didn't know if I could be that honest by writing a biography, because I have a lot of stories. And I had done a thing called "[Nightmares in] Red, White and Blue," which was an anthology of horror films. I narrated it with a man called Joe Maddrey, who's a writer. He came to my house and said, "Lance, would you consider doing this?" And I like Joe so much that I completely relaxed. And as we got into the book I said, "Joe, If I can't be honest halfway through this, let's stop." And he said, "Okay, if that's the deal, that's the deal." And so we started, and the more I worked on it the more I enjoyed it. It ended up being something that I'm proud of. You only do one, you don't do a sequel. You know there's no
Bio 2
, so I put everything into it.
Q. Looking at what you've done--writing, acting, painting, pottery--you're kind of a Renaissance man. Where does that creativity come from?
Lance Henriksen:
When I was a kid, all the parents and grandparents came out of the Depression era. And they were all freezing bread in their freezer and they were covering their sofas with plastic. And they had plastic runners on the floor. There was a great distance between them and anything authentic. And that--really, my whole childhood--it made my skin curl. It was an automatic response that a kid has...and so I think that drove me into the arts, I really do.
Q. You did set design, we understand. If you hadn't become an actor, if you were to work behind the scenes, which one of the film crafts would you have been most suited for?
Lance Henriksen:
There's a company called ADI [Amalgamated Dynamics, Inc. at www.studioadi.com], with Alec Gillis and Tom Woodruff. These guys do special effects--we did "Aliens," "Terminator" and "Pumpkinhead" together. And they're still my friends. I think I would have probably gone in that direction, creating the creature effects and all that. Because it's as close as you can get to acting without being an actor--because you have to help create the fantasy. And I love sculpting, too.
Q. Do you still find time to make and sell pottery?
Lance Henriksen:
Yes, but I don't want to ever sell it. It's the one thing I've got. You know, there's one thing in life I won't do. I won't do music. Because I'll feel like I'm the bride at every wedding, the corpse at every funeral. And I just want music to stay pure, and I want to listen to it and enjoy it, dance and you know. But pottery is a little bit like that for me. I just want to make it and stack it up in the corner and look at it occasionally. And go on to the next adventure with it. Because I do love it, but--there was a time when I first started in pottery, when I had to make 1,000 cups. And I thought, if I ever have to do this again, I'm never doing pottery again. I'm done. So I'm just protecting that wonderful gift I've been given.
Editor's Note: Visit the SyFy Channel's "Scream of the Banshee" page at www.syfy.com.


Related Articles
Editor's Picks Articles
Top Ten Articles
Previous Features
Site Map





Content copyright © 2021 by Helen Angela Lee. All rights reserved.
This content was written by Helen Angela Lee. If you wish to use this content in any manner, you need written permission. Contact Helen Angela Lee for details.