Forgotten Scifi TV - Wizards & Warriors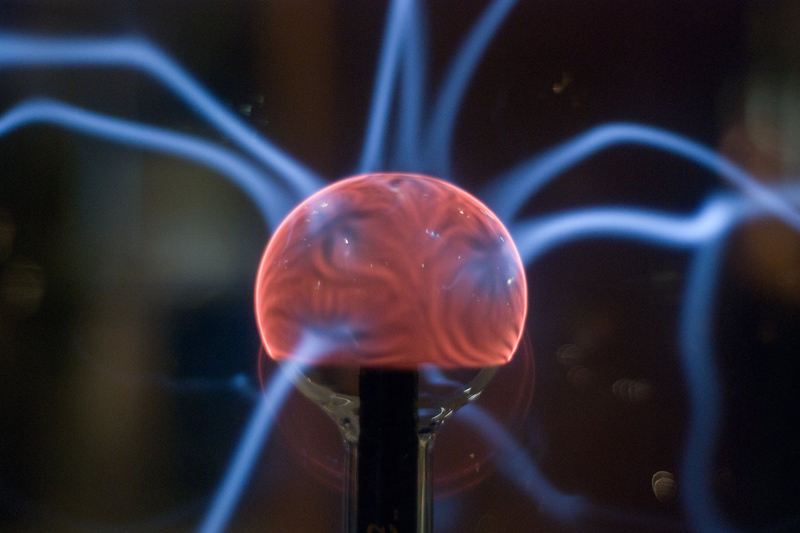 I have to admit I forgot this show myself, until a week or so ago I had a sudden recollection that came out of nowhere, of a spoiled blonde princess and her companion. I couldn't remember the name of the show or practically anything else, but now I have it: "Wizards & Warriors."


The Show


"Wizards & Warriors" takes place in the Kingdom of Camarand, where Prince Erik Graystone (Jeff Conaway) battles arch-villain Dirk Blackpool (Duncan Regehr) and evil wizard Vector (Clive Revill) in a swashbuckling fantasy adventure that lasted just eight episodes in 1983 on CBS. The sword-and-sorcery show was created by Don Reo, of "M*A*S*H" fame, who also wrote four episodes. It was meant to be a satire - although some didn't really get that. It took place about 500 million years into the future.


The midseason replacement aired out of order, with the actual pilot airing in the middle somewhere; the show was written so that any episode could be aired first and still make sense. A report from Starlog's February 1983 issue has Reo saying that the pilot cost $2.5 million, which makes the short-lived series a high-budget production. The money went to sets and special effects - "Wizards & Warriors" featured a bevy of creative monsters such as living skeletons and lightning hawks, as well as evil spells, magical daggers, and flaming swords.


Reo said in Starlog, "What I've essentially done is to take the premise of all these pictures - like 'Excalibur,' 'Dragonslayer,' 'Clash of the Titans,' and combine them under an umbrella of contemporary sensibilities."


The action-packed series was directed by Bill Bixby, James Frawley, Kevin Connor and Richard Colla. Its humor has been compared to "Monty Python and the Holy Grail," although not very accurately. Reo described it as character humor; for example, the Princess Ariel Baaldorf was a vacuous princess-in-distress who dreamed about being in a room full of shoes.


Clearly the show was not renewed; apparently, 11 episodes were scripted and eight filmed. Although the series didn't exactly tank in the ratings, the enormous cost of production meant it had to be a hit immediately, and the time slot (Saturdays, 8 p.m. ET) was a handicap. We might say the show was before its time - it predated "Hercules: The Legendary Journeys," "Xena: Warrior Princess" and other series of the type.



The Story


Prince Greystone, heir to King Baaldorf, rules the south of Aperans. His former childhood friend is Prince Blackpool, who has been driven mad through battle in the north. No one remembers why the north and south started fighting in the first place and now all the rulers want is supremacy over the entire kingdom. Blackpool has turned to the wizard Vector, whom he controls through a monocle talisman. 


Greystone is aided by Marko (Walter Olkewitz), a strong man who can talk with animals. He is betrothed to Princess Ariel Baaldorf, who isn't very happy about her engagement. In the pilot, "The Rescue," Ariel is kidnapped by Blackpool and Vector, and Greystone and Marko try to save her. 

As it actually took place in a post-Apocalyptic future, there were hints of technology and modern life throughout the series. 


The Cast


Prince Erik Greystone (Jeff Conaway): Played by Conaway, who is more familiar to the movie-going public for his "Grease" role and better recognized within the genre for his "Babylon 5" appearances. Greystone is the hero, a good guy - valiant, idealistic, loyal, reliable, with a flamboyant royal wardrobe and a a hairdo that could only be maintained by AquaNet.


Prince Dirk Blackpool (Duncan Regher): Played by an actor more familiar to genre fans as Charles, the reptilian fleet leader from "V." Dirk prefers a heavily-studded black leather look and a dramatic entrance; he walks into a room and says "Hi." He is petulant, sulky, a sore loser, a liar, a cheat, and loves to gloat. He suffers from arachnophobia.


Marko (Walter Olkewicz): Greystone's best friend and vassal is super-strong with a good heart. He likes big dinners and keeping himself whole, and can talk to animals.


Princess Ariel Baaldorf (Julia Duffy): Constantly in some peril, Ariel worries more about her nails than the fate of the kingdom.


Vector (Clive Revill): The bad wizard is Blackpool's lackey, since the witch Bethel helped steal his monocle. He can't perform high magic as a result, but can still create plenty of creatures and evil feats of magic to stop Greystone. And try to get that monocle back.


The Witch Bethel (Randi Brooks): Blackpool's lover, who has aided him often. She uses magic to spy on his enemies, and she wears silver lame.

Prince Geoffrey Blackpool (Tim Dunigan): Dirk's younger brother, who commands the Karteian armies. Considered strong and stupid and a dandy, he's infatuated with Princess Ariel. Played by the actor who went on to become Captain Power.


Prince Justin Greystone (Jay Kerr): Erik's playboy brother, a rogue and expert drinker with the ability for heroism - just not the desire.


The Wizard Traquill (Ian Wolfe): He helps the south, when he's not sleeping or forgetting things.

King Edwin and Queen Lattinia Baaldorf (Thomas Hill and Julie Payne): Ariel's hapless parents. 


Cassandra (Phyllis Katz): Ariel's even more hapless handmaiden. She's always sure things will turn out for the worst, and does a lot of wailing when Ariel gets kidnapped, which is odd considering how badly Ariel treats her. 


Belldonna (Christine DeLisle): A beautiful prophetess who appears to Erik as a dazzling specter; no one else can see her.
Episodes
1. "The Unicorn of Death" (2/26/83) - Prince Blackpool sends a gift to Ariel that will wipe out the kingdom unless the king surrenters. 


2. "The Kidnap" (3/11/83)- Erik must postpone his marriage to defend Camarand against an attack by Blackpool. 


3. "The Rescue" (3/12/83) - Erick and Marko ride to the rescue of Ariel once again, this time in the Land of Storms.


4. "Night of Terror" (3/19/83) - Erik and Ariel go on a picnic and find a haunted castle with a curse.


5. "Skies of Death" (4/9/83) - Erik goes up the Cliffs of Death to stop a neutron bomb. 


6. "Caverns of Chaos" (4/30/83) - Vector casts crimson fever on Blackpool and King Greystone, Eric's father. 


7. "The Dungeon of Death" (5/7/83) - Erik uses a carnival troupe to get into Blackpool's castle to rescue Marko. 


8. "Vulkar's Revenge" (5/14/83) - Vector resurrects a zombie to kill Blackpool but the creature lays siege to King Baaldorf's castle. 

For additional information on the show, a very complete archive is located at
www.wizardsandwarriors.org
.


Related Articles
Editor's Picks Articles
Top Ten Articles
Previous Features
Site Map





Content copyright © 2022 by Helen Angela Lee. All rights reserved.
This content was written by Helen Angela Lee. If you wish to use this content in any manner, you need written permission. Contact Helen Angela Lee for details.