It's Easter - Happy Birthday!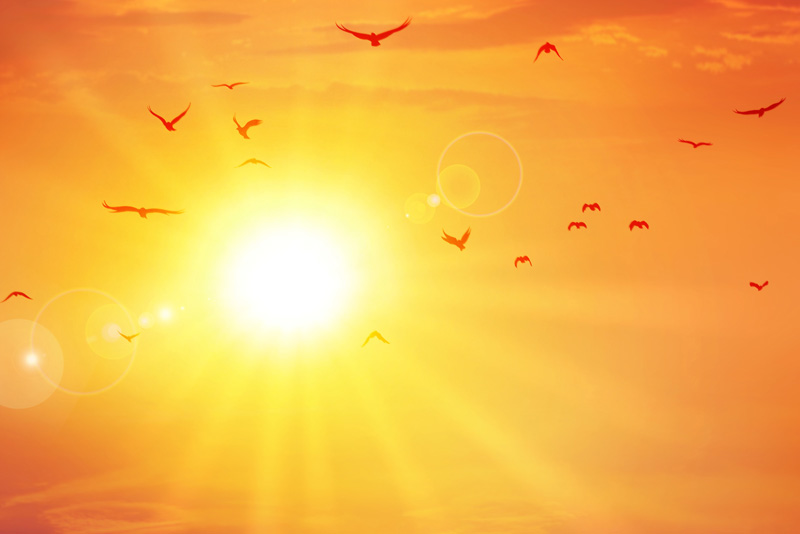 Why would I call this day your birthday? Your birthday may be six months away. What I'm talking about is a new birth. At our physical birth, we arrived into this world full of expectation and promise. Pure and innocent in appearance. Problems started early with our self-centered attitudes and our willfulness. We grew up tying to take care of everything on our own - slipping up now and then and trying to make it better.
At Easter, we celebrate the resurrection of Jesus Christ. His resurrection gave you and I a second chance, a do-over, a brand new life!
Jesus knows every dirty, sinful thing that you and I have done. He took it all, bundled it and took it to the cross with Him. His death there paid the price for every crummy thing we have done and even for every good thing we didn't do when we should have. He took all our guilt to the grave, far away from us so we don't have to deal with it anymore. When Jesus rose from the grave, He led the way into a new reality. This is a new life, fresh and full of the promise of God. - Born again.
How do we get this new life? All we have to do is say "I'm done trying to carry it by myself. Thank you, Jesus, for taking the guilt and paying the price." Give it all to Him. Accept Him and experience the rebirth. It is the dawn of your new life experience, and the best part is that Jesus doesn't leave us to live this new life alone. His Spirit comes to reside in us, guiding, comforting and encouraging us as we live it. When we make mistakes again, - and we all do, - He lets us know and then shows us how to do it better. Because once we are His, He won't let us slip away.
So, Happy Birthday! It's a great day!
You Should Also Read:
Why Did Jesus Die?
Palm Sunday
Born Again


Related Articles
Editor's Picks Articles
Top Ten Articles
Previous Features
Site Map



Follow @LynneChapman
Tweet





Content copyright © 2022 by Lynne Chapman. All rights reserved.
This content was written by Lynne Chapman. If you wish to use this content in any manner, you need written permission. Contact Lynne Chapman for details.