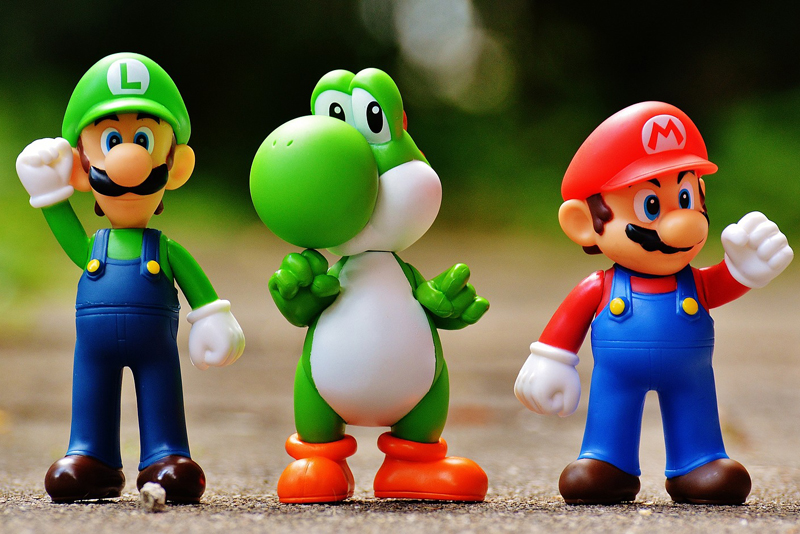 Anything with the name Mario on it tends to have the golden touch. Just look at Mario 64, one of the classics on the N64 and still an incredibly playable game. Super Smash Brothers was another Mario game that was amazingly fun.
| | |
| --- | --- |
| | Mario Paper is more like an RPG/arcade combination. It lets Mario take on other characters to join his team, and rotate between them to choose his current companion. He picks up different weapons and items, each altering his combat techniques. |
Like Final Fantasy and other RPG games, it also gives you some degree of customization over Mario as he gains level in combat. You can increase his ´magic´ (flower power) or his ´constition´ (heart power). You can collect badges as you go, each giving you different strengths. You can manage which badge combinations you activate, giving you interesting pairings of power.
Gameplay is much like any other N64 RPG. You go from town to town, killing bad guys as you go and talking to every friendly person that you meet. People give you clues about where to go and what to do.
On the downside, for a RPG it´s extremely linear - you can´t go through X door until you talk to Y person and get your hands on Z object. You have to do things in a certain order even if logically that wouldn´t be true.
Also, the Peach character bugs me a lot. She could try to resist when she´s captured, but instead she sits and whines that SOMEONE has to come rescue her. No thought about doing anything for herself ...
Fighting is both good and bad. The first fight is exceptionally annoying, because you get thrown into it with only one ability. Even if you do that the best that you can, you still get beaten and look like you´ve "died". This will probably be really frustrating to first time players, especially younger ones.
In general though it works reasonably well. It´s turn based, so slower players won´t feel rushed in making their choices. It´s pretty straightforward - the options are all laid out right in front of you. You have to learn which things work on which characters, and the complexity builds slowly as you go.
Definitely a game we´ll play through at this house, and one I´d buy for my gaming friends, but it´s a shame they didn´t put just a bit more effort into player-testing it before releasing it.
Buy Paper Mario from Amazon.com


Related Articles
Editor's Picks Articles
Top Ten Articles
Previous Features
Site Map





Content copyright © 2022 by James Shea. All rights reserved.
This content was written by James Shea. If you wish to use this content in any manner, you need written permission. Contact Lisa Shea for details.