Understanding Hyperacusis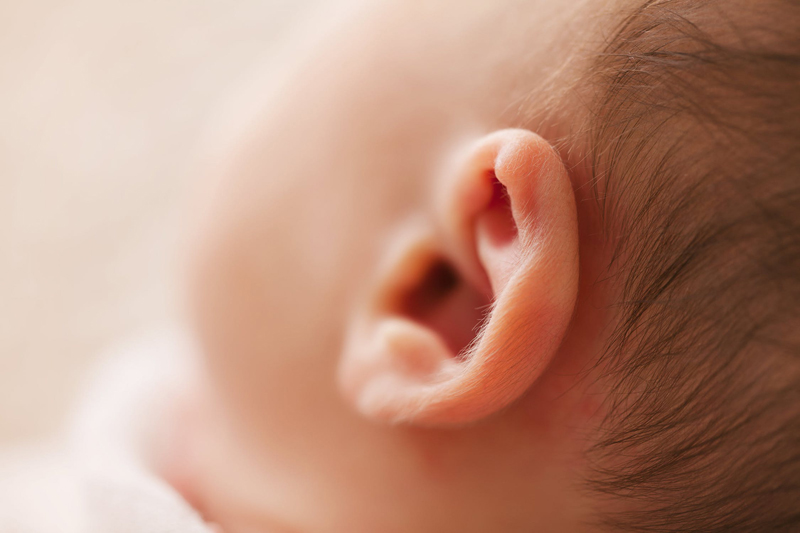 Hyperacusis is a hearing disability, a reduced tolerance to noise, which means that many everyday sounds are painful.

I have had hyperacusis for about 15 years. The cause, I believe was hearing damage suffered during a musical concert when I was, without realising it, sitting very close to the speakers. Afterwards I had a feeling of fullness and fluttering in my ears, although my hearing was unaffected. This feeling eventually disappeared, but I began to find that certain sounds, especially if high pitched seemed louder to the point where they were unbearably painful. Friends suggested I wear earplugs and I did, but the condition deteriorated rapidly and eventually I was referred to an audiology clinic where I was diagnosed with hyperacusis. I was given white noise generators, which I wore for eight hours a day. This is also used to treat tinnitus. (TRT or Tinnitus Retraining Therapy) After doing this for a year tests showed I had made no progress, not only that but I had also developed tinnitus during the treatment.

There does seem to be a connection between tinnitus and hyperacusis as someone with one of those conditions has a high probability of developing the other.

Some years ago I started a Facebook support group, Hyperacusis Sufferers – there are now over 700 members worldwide. Most of the members can trace their hyperacusis to hearing damage caused by loud noise. Many were once musicians or attended loud musical events, or experienced mechanical noise in the workplace. In a few cases a single extreme noise exposure resulted in the condition. Some developed hyperacusis after suffering an accident involving head injury. A few have it as a symptom of another condition such as Lyme disease.

Many of the members have said that the group is the only support they get and they appreciate being able to speak openly about their experiences to people who understand. One of the big problems that we encounter is that the condition is not well known to the general public. Many of our members have been accused of making it up in order to avoid work or to draw attention to themselves. Some have been treated as if they have a psychological disorder by doctors who have never heard of the condition. Some have been ridiculed and tormented by members of their own families. Some have been unable to get any allowance made for their disability by educational establishments. Many have severe problems finding suitable work, and for those who were once in the musical profession it has meant giving up the activity they most loved. Those who have been obliged to give up work due to hyperacusis have found that it is not recognised as a disability and they are not entitled to benefits.

Nowadays the general public knows about tinnitus, and the medical profession accepts that it has a physical cause. It is also understood that the constant noise of tinnitus can cause anxiety, stress and depression. Unfortunately the same understanding does not extend to hyperacusis even though it is associated with tinnitus. I sometimes think that the attitude of the medical profession to hyperacusis is about 100 years behind its thinking on tinnitus. Articles about hyperacusis often refer to it as an aversion to noise with little mention of the principal symptom experienced by sufferers – pain. The pain of hyperacusis can be sharp or burning. I liken it to the sensation of having a knitting needle thrust into my ear canal. Any high-pitched sound will produce this pain – the screech of car brakes, an alarm signal, a child's cry, a sudden shout, a squeal of laughter, the clink of glassware. Streets, shops, public transport, any social gathering will be places of pain. Some sufferers can wear earplugs or earmuffs; others like myself find that wearing hearing protection can make both hyperacusis and tinnitus worse.

There has been some suggestion that the hyperacusis sufferer has experienced some sort of emotional trauma associated with certain noises, which has resulted in the condition. This idea is something that our members very firmly reject. What causes our pain is not any association the noise may have for us, indeed, it might well be a sound that we once enjoyed, such as music – it is purely the acoustic quality of the noise, chiefly the volume and the pitch. Many of the sounds that cause us pain, such as a car alarm for example are the very same sounds that people with normal hearing simply find unpleasant, but no-one ever suggests that someone who finds a car alarm an unpleasant noise does so for psychological reasons! I am pleased to report however, that recent research does suggest very strongly what our members have always known, that any emotional symptoms such as stress, anxiety and depression arise as a result of having this painful life-altering condition, and are not the cause of it.

I am not a researcher and cannot look for a cure for hyperacusis but what I can do is spread the word that this condition exists and ask for two things – first of all more consideration for sufferers to make their daily lives better – and legislation to prevent more people from permanently damaging their hearing. At present it is perfectly legal for a nightclub or sports event to subject attendees to a level of sound exposure that can cause permanent hearing damage. Wearing of hearing protection is only advisory and there are insufficient warnings of the dangers.

Linda Stratmann 2014
lindastratmann.com





You Should Also Read:
Hyperacusis
Loud noise and hearing loss
Why our ears are so important


Related Articles
Editor's Picks Articles
Top Ten Articles
Previous Features
Site Map





Content copyright © 2023 by Linda Stratman. All rights reserved.
This content was written by Linda Stratman. If you wish to use this content in any manner, you need written permission. Contact Felicity Bleckly for details.