How To Discover Holistic Beauty In Ethnic Skin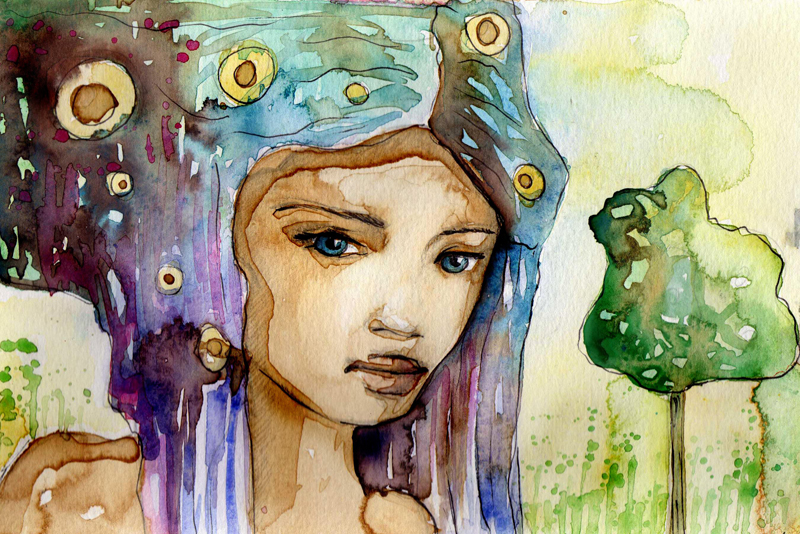 To support the approach of whole health and vibrant skin, it's really simple when you apply certain techniques. But the "key" is applying the techniques and working with your skin.
Here are a few tips and recommendations for discovering the holistic beauty approach to ethnic skin care.
Choosing the right skin care product -
Consider choosing products that are packed with natural and organic ingredients that are non toxic for your skin. It will also be a good idea to avoid mass produced products that irritate your skin such as alcohols and shelf stabilizers and synthetic ingredients. With your skin being the largest organ in your body, it can draw in up to 60% of what it comes into contact with.
This leads us into choosing a product as though you would eat it. So if you wouldn't eat it, typically you shouldn't put it on your skin.
Foods -
You want to eat foods that are organic. You want to shop at markets that are organic, especially when you're looking into health food stores. You want to look for the organic food they bring in. Farmers markets are great because they are a throwback to those curbside markets that you would see years ago where farmers would bring their own produce into town and sell.
You want to look for foods that are organic and naturally grown, you want to cook your own food as much as possible. Limit fast food, pre packaged food and foods that are high in sodium because that's going to wreak havoc on your body.
Even with leftovers, pack them for your lunch or cook enough dinner the night before and make that your lunch meal for the next day and take it to work. You have no clue as to what goes on in kitchens behind the scenes. When you eat out, send out a nice strong prayer so all of the negative energy is removed from your food. When you eat at home as much as possible, that's always going to be the best for you.
Meditation -
This is what some people refer to as the key to happiness and freedom. It's the ability to learn how to sit still. A lot of us don't know how to do that. When you find that you're moving too fast, it's time to sit still and gather your thoughts and composure. Once you get out of your own head and clear the chatter, great ideas will begin to form and find their way to great productive moments.
Water -
The recommendation of drinking water on a daily basis is very high. It used to be to drink 8-8 ounce glasses a day. But over the past few years the new recommendation is to take in half of your body's weight in water and you want to choose a water that fits in with your lifestyle.
IF you drink it at room temperature with a slice of lemon in the morning, it can work as a tonic. Also if you have a pitcher and you keep it bedside, and drink it when you first get up. You will find that the elimination process can be very interesting and you'll feel so much better approaching your day.
Sleep -
Good quality sleep where you are actually resting is SO important. I remember when we were traveling to a football classic in Fla. years ago and we were with another couple. The other woman pulled out a sleep mask and she said it helped her block everything out.
Years later when I found myself not being able to rest well, I had all of these sleep mask that I had been given as gifts and it is the BEST thing you can use if you're trying to go into a nice deep sleep and block all of the light out.
With a mask, you'll be surprised at the quality of rest you can get by just blocking all of the light out.
Finally ...
It's not hard to approach skin care holistically, we just don't take time to do it. Give yourself the gift of holistic beauty by getting proper rest, drinking lots of water, eating organically and using natural and organic skin care products.
That's it for this week, as always ...
Dedicated To Your Beauty,
Juliette's Website
https://www.nyrajuskincare.com


Related Articles
Editor's Picks Articles
Top Ten Articles
Previous Features
Site Map





Content copyright © 2021 by Juliette Samuel. All rights reserved.
This content was written by Juliette Samuel. If you wish to use this content in any manner, you need written permission. Contact Juliette Samuel for details.