Bahá'ís Enhance Learning with The Arts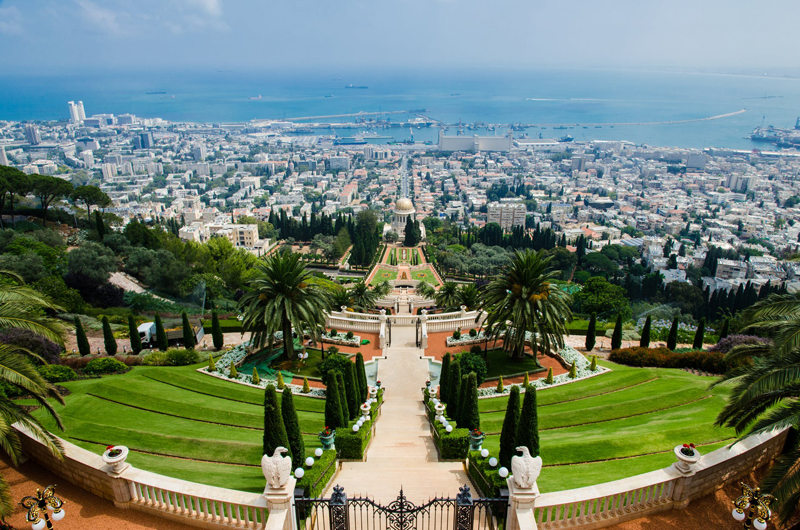 The Bahá'í Faith may not have clergy, but it does have sacred texts and systems of study, whose purpose is both moral and spiritual, as well as community building. Bahá'í study circles are small groups of people, that focus upon a specific topic.

A fundamental part of the learning process is encouraging participants to develop their capacity for artistic expression, whether through music, poetry, painting, drama or crafts. Towards that end, artistic endeavors are included in every study circle--not merely as entertainment or a social respite, but as an essential element enhancing spiritual development. The arts are not considered extracurricular, but rather, fundamental to learning and personal growth.

Bahá'í believe that beauty in all its forms can be spiritual food. "It is natural for the heart and spirit to take pleasure and enjoyment in all things that show forth symmetry, harmony and perfection. For instance: a beautiful house, a well designed garden, a symmetrical line, a graceful action, a well written book, pleasing garments--in fact, all things that have in themselves grace or beauty are pleasing to the heart and spirit…" - 'Abdu'l-Bahá, The Importance of the Arts in Promoting the Faith, no. 24, p. 11

I think most people would agree. But have you noticed that study programs for adults are most often limited to words (and Power Point presentations)? Children get to learn using a wide variety of activities, but adults are expected to sit for hours and maybe take notes--or at best, break occasionally into small discussion groups. It doesn't matter if it's Bible study or in-service training, a spiritual or corporate retreat. We grown-ups aren't even allowed some crayons!

The truth is that not everyone learns in the same ways. Some are mainly auditory--lectures work well for them; some may be visual--books make them happy; and some are kinesthetic--they have to move in order to think. All of us utilize all modalities to some degree, but most of us will have a preferred or most effective way to learn new things.

Learning and memory are enhanced by understanding, and understanding requires all the ways in which we perceive and respond to the world. Still, the need to include movement and the arts is a difficult if not foreign idea for the tutor/facilitator of an adult study class, seminar, or even workshop. "I'm not craftsy," the leader will say. "I'm not creative," echo the participants, comparing themselves to professional artists, or the 'naturally' gifted. So, even when the teacher tries to introduce some form of the arts, there can be huge resistance to wasting precious 'study' time 'playing.'

The task of a learning facilitator, as I see it, does not require being an accomplished dancer, playwright, painter, singer, or musician in order to promote the arts. What Bahá'í study circles are fundamentally concerned with is spiritual and moral empowerment. "Exposing its students to various forms of artistic expression constitutes one element in this process..." and opens "creative channels through which can flow inspiration and the force of attraction to beauty." - Walking Together on a Path of Service, Part III: Promoting the Arts, p. 131

I am a craftsy person, however. Utilizing art in teaching seems obvious to me, and easy to incorporate into an evenings' study agenda. But it has finally occurred to me that this not easy or obvious for everyone! So in the next few months I will be posting some ideas and resource links that might show how easy it is to spark the creative in anyone. I've seen it happen, even in the most hardened crafts critic, LOL.

Being able to show people how participating in the arts can open their hearts and feed their souls is a worthy aspiration.

You Should Also Read:
The Importance of Education
Using Movies to Teach Good Stuff
The Purpose of Creation


Related Articles
Editor's Picks Articles
Top Ten Articles
Previous Features
Site Map





Content copyright © 2023 by Cheryll Schuette. All rights reserved.
This content was written by Cheryll Schuette. If you wish to use this content in any manner, you need written permission. Contact Cheryll Schuette for details.