A Perspective from 12-Step Programs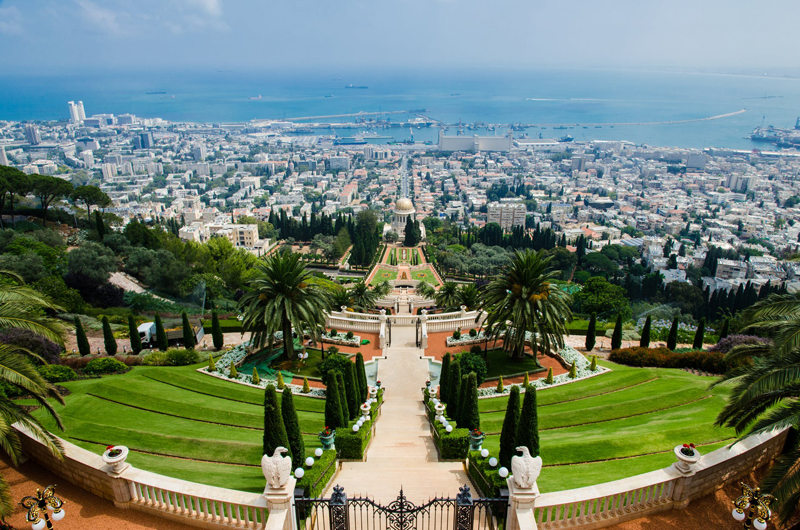 Bahá'ís believe that all religion--that all knowledge--comes from the same source: one loving God. That Creator, by whatever name people may use, has given spiritual guidance throughout human history. That guidance can be found everywhere, not just in a specific religious group.

Here is an example in a list of Al-Anon principles linked to Baha'i Writings, sent to me years ago by a Bahá'í in Scarsdale, New York, USA. I have added the source sites for ease in researching, but the idea was hers.

KEEP IT SIMPLE "God is sufficient unto me; He verily is the All-sufficing! In Him let the trusting trust." - The Dawn-Breakers, p. 632

BUT FOR THE GRACE OF GOD "Breathe not the sins of others so long as thou art thyself a sinner. Shouldst thou transgress this command, accursed wouldst thou be, and to this I bear witness." - Bahá'u'lláh, from two essays distilling God's spiritual teachings throughout history, published in the US as The Hidden Words, #27 from the Arabic

EASY DOES IT "Be patient under all conditions, and place your whole trust and confidence in God." - Gleanings from the Writings of Bahá'u'lláh, p. 296

FIRST THINGS FIRST "Forget all save Me and commune with My spirit. This is of the essence of My command, therefore turn unto it." - Bahá'u'lláh, from two essays distilling God's spiritual teachings throughout history, published in the US as The Hidden Words, #16, from the Arabic

JUST FOR TODAY "Free thyself from the fetters of this world, and loose thy soul from the prison of self. Seize thy chance, for it will come to thee no more.
Bahá'u'lláh, from two essays distilling God's spiritual teachings throughout history, published in the US as The Hidden Words, #40, from the Persian

LET IT BEGIN WITH ME "How couldst thou forget thine own faults and busy thyself with the faults of others? Whoso doeth this is accursed of Me." - Bahá'u'lláh, from two essays distilling God's spiritual teachings throughout history, published in the US as The Hidden Words, #26, from the Arabic

HOW IMPORTANT IS IT? "Sorrow not save that thou art far from Us. Rejoice not save that thou art drawing near and returning unto Us." - Bahá'u'lláh, from two essays distilling God's spiritual teachings throughout history, published in the US as The Hidden Words, #35, from the Arabic

THINK! "At the outset of every endeavour, it is incumbent to look to the end of it." - Tablets of Bahá'u'lláh, p. 168

ONE DAY AT A TIME "Wert thou to speed through the immensity of space and traverse the expanse of heaven, yet thou wouldst find no rest save in submission to Our command and humbleness before Our Face." Bahá'u'lláh, from two essays distilling God's spiritual teachings throughout history, published in the US as The Hidden Words, #40, from the Arabic

KEEP AN OPEN MIND "Close one eye and open the other. Close one to the world and all that is therein, and open the other to the hallowed beauty of the Beloved.
Bahá'u'lláh, from two essays distilling God's spiritual teachings throughout history, published in the US as The Hidden Words, #12, from the Persian

LIVE AND LET LIVE "Noble have I created thee, yet thou hast abased thyself. Rise then unto that for which thou wast created." - Bahá'u'lláh, from two essays distilling God's spiritual teachings throughout history, published in the US as The Hidden Words, #22, from the Arabic

LET GO AND LET GOD "Is there any Remover of difficulties save God? Say: Praised be God! He is God! All are His servants and all abide by His bidding!" - The Báb, forerunner of Bahá'u'lláh, Bahá'í Prayers," p. 27



You Should Also Read:
The Golden Rule
Freedom License & True Liberty
Are Bahá'ís Essentially Atheists ?


Related Articles
Editor's Picks Articles
Top Ten Articles
Previous Features
Site Map





Content copyright © 2023 by Cheryll Schuette + Guest. All rights reserved.
This content was written by Cheryll Schuette + Guest. If you wish to use this content in any manner, you need written permission. Contact Cheryll Schuette for details.