Dealing with Stress During Job Loss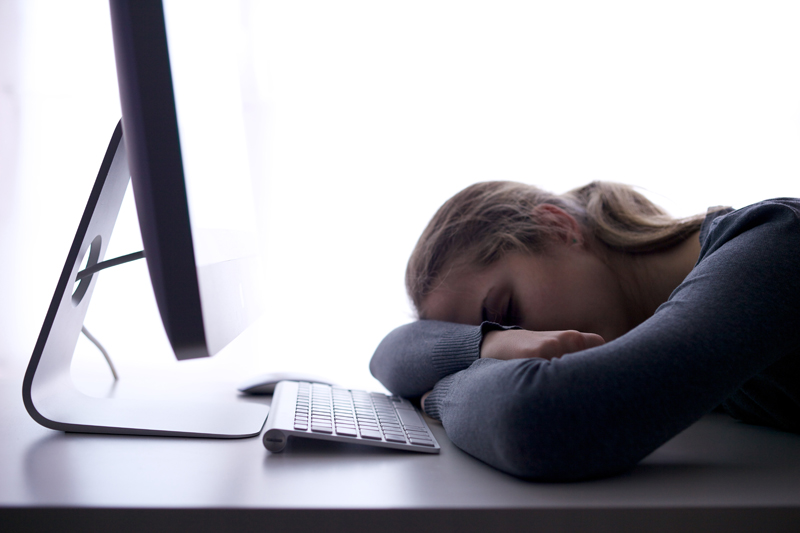 For many people, the workplace is a central part of day to day social and human connections. When you lose your job, you often also lose your daily structure and connections with clients, customers and colleagues.

To make matters worse, just when you need support, you may find that your relationships with some friends and family members become strained or distant. Perhaps the people in your life who you thought would support you through a stressful time have fallen short of your expectations. Or, maybe you haven't been able to confide in the supportive people in your life because you're still feeling the often embarrassing sting of losing your job.

The reasons for becoming isolated during a period of unemployment are as varied as the individuals who experience it. However, isolation can significantly add to the stress of job loss. Even more introverted personalities need to be careful of the dangers of disconnecting after a job loss.

How You Can Help Yourself

Get Away from Your Computer
Yes, your computer can be one good tool to help you with your job search. But that's all it should be, one tool. There are plenty of other job search activities that can get you away from your computer screen. Too much time sitting alone in front of the computer searching for job ads can make even the most serene person feel anxious.

Get Dressed
No, I'm not accusing you of laying around in your pajamas all day. However, when you're unemployed, it's easy to get out of your normal self care routines, and that can lead to isolation. When you don't feel good about the way you look, you won't get out and meet with others. Take the time to put on clothes that make you feel good about yourself each day so you'll be more inclined to get out of the house and seek out others.

Get Out of the House
Make a point of having a face to face conversation with at least one person each day. You don't have to talk about your recent job loss with that person if you don't want to. It could be as simple as going to a friend's house for coffee, or signing up to be part of a local community group that's of interest to you. Whatever you do, just ensure that you have some personal connection each day.

How Others Can Help

You'll probably need different kinds of support and different times. It's helpful to remember that one person will probably not be able to give you everything you need in terms of support. Instead of getting frustrated with a friend who gives you positive encouragement but doesn't understand your need to vent your frustration, try to appreciate the way your friend supports you and seek out someone else who will let you vent when you need to.

At different times, you may want to talk with:

someone who believes in you without question, encourages you and builds up your confidence

someone who's been through the same thing recently and knows how you feel

someone who will be completely honest with you and tell you the whole truth even when you might not want to hear it

Staying connected with people when you're unemployed is about a lot more than just networking for job leads. Seeking out the company of the supportive people in your life can help you to be positive, proactive and hopeful as you deal with the loss of your job.

You Should Also Read:
Maintaining Confidence When You Lose Your Job


Related Articles
Editor's Picks Articles
Top Ten Articles
Previous Features
Site Map





Content copyright © 2022 by Lisa McGrimmon. All rights reserved.
This content was written by Lisa McGrimmon. If you wish to use this content in any manner, you need written permission. Contact Corlia Logsdon for details.