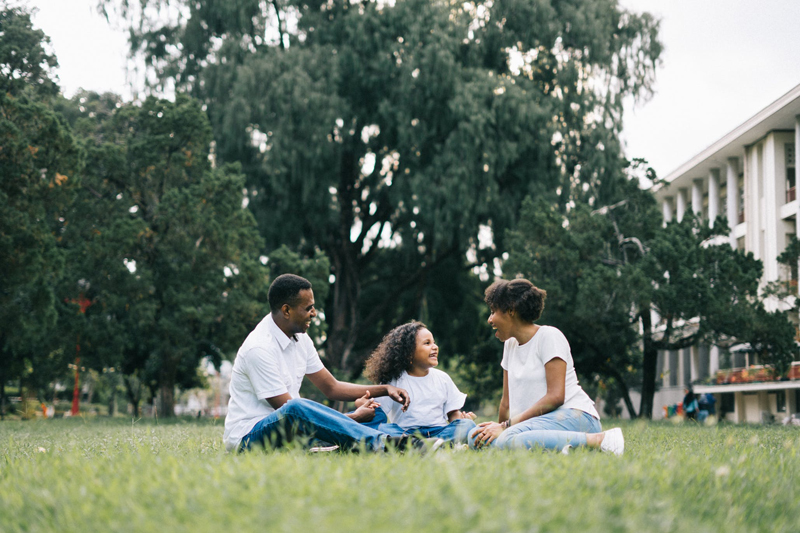 Unless you have been living like a hermit with no access to radio, TV, social media or the internet, then you are probably aware of the number of rising protests that are not only happening in American cities, but cities across the world, holding signs with the hashtags: #BlackLivesMatter, #ICantBreathe, #Ferguson #EricGarner, #ShutItDown #MikeBrown, #ThisStopsToday; all to protest the injustices that many feel have taken place between Black citizens and law enforcement.

In light of the recent rulings where grand juries in both the Mike Brown and Eric Garner cases decided not to indict either police officers in the wrongful deaths of both Mr. Brown and Mr. Garner, an insurgence of next generation activists, that are organized, eloquent, passionate, and fed up!—have taken to the streets in peaceful protests to show that they are no longer willing to stand by and let another life be taken because of the color of one's skin or socioeconomic background.

There has long been an understanding in the Black community concerning the injustices that are faced as a race. Young Black men between the ages of 15 and 35 make up the majority of men in American prisons. The disproportionate times that young Black males are stopped and not only frisked, bit at times harassed by police officers just because they are walking down a street, or appear to be in the "wrong" neighborhood.

There has always been a line, invisible to some, that many Black people are aware of. It is a line of expectations set forth by others. It is that line that will have a Black person continued to be followed while in a clothing store. It is that same line that would have people of color treated with less respect than their Caucasian counterparts. It is the same line that has our Black men and boys lives to be put into jeopardy each and every day.

The line was not erased because we have a Black president. In fact, for many it has increased a sense of fear, and in others anger and extreme hatred. Race relations in 2014 continues to be a sty in the eye of America. A sty that can no longer be ignored.

There is a national call for change. A change in law enforcement, policies, and leadership. This outcry is shaping and bringing forth a new generation of leaders of men and women that are not afraid to make a change, to stand up, and speak out against the wrong that has been taken place for far too long.

As a nation we can no longer deny what the whole world has seen with their own eyes. Racism is not gone. Injustices are not a thing of the past. The protests are bringing to light issues that have been long pushed aside and ignored because not everything could be seen or heard. But in light of a social media generation, it is much harder for America or any nation to hide or deny what right in front of their face.

President Obama has in the past week called for a task force that has ninety days to present concrete steps in how we are training, equipping and holding our police responsible, and having funding in place to ensure that these situations do not arise again and again.

In the Black community, we must continue to come together and protest, be activists, and be accountable of our own behaviors within our own communities. Our Black lives must also matter to us. We must love ourselves and our communities. How can we expect a change and respect of our community, if we first show no regard and respect for ourselves?

The time for change is now. These past weeks of peaceful protests has proven that we have the power to make a difference in our communities, our families, our nation and worldwide. Don't just sit and wait for a change. Become the change you want to see, by first believing and knowing that YOUR Black life indeed matters.

You Should Also Read:
Black Life and Responsibility
Has Much Changed For Black People in America
Talking About Race In America


Related Articles
Editor's Picks Articles
Top Ten Articles
Previous Features
Site Map





Content copyright © 2023 by Ruthe McDonald. All rights reserved.
This content was written by Ruthe McDonald. If you wish to use this content in any manner, you need written permission. Contact Ruthe McDonald for details.