Helping Kids Learn Reverence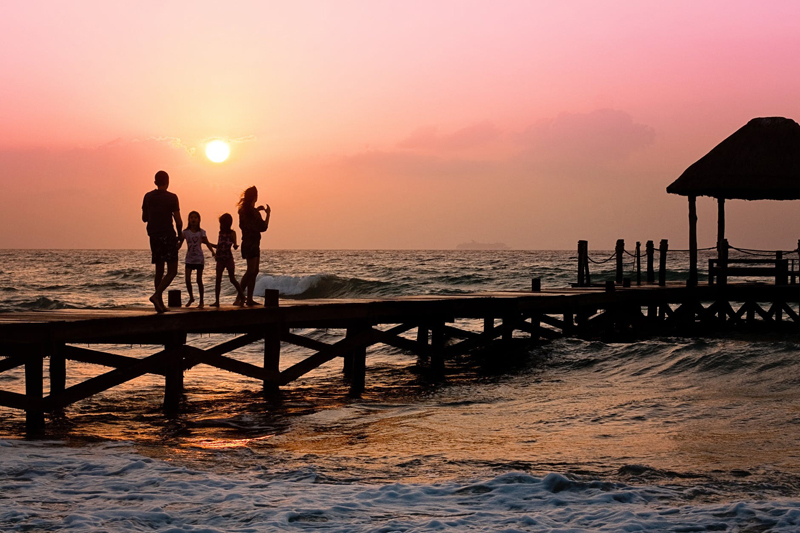 Wriggly, twisting little primary denizens next to bored adolescents, both suffering under the fierce glare and
shhhh!-
ing of frazzled grown-ups pretty much describes many of the pews' occupants during Sacrament Meeting, as well as the groups that occupy LDS living rooms for Family Home Evening lessons. Reverence is an ever-waged battle between parents and teachers who are trying to live the gospel and model Christ's teachings for the youth in our charge, and said youth. As much as I would love to say I have the cure-all for Sunday meeting disruption and spiritual lesson inattention, alas, I cannot. But, I do have a few reminders to offer that will help.
Reverence Cannot Be Forced
First I must address my own language in the opening paragraph. I alluded to our attempts to instill reverence as a battle because as parents and teachers that is often what it feels like. Each of us striving to raise children in the Church, or to teach sacred principles to a group of children are in these positions because we have reached a point of decision and testimony sometime in our lives, and have determined to live the gospel of Jesus Christ. How frustrating it is to have a knowledge of the importance of these truths and feel unable to impart them to our kids because of their lack of reverence. But as much as it may feel like a battle, the truth is that reverence, like all spiritual attributes, cannot be forced. If this is an issue currently plaguing you (as it certainly does me from time to time, like now) try asking this question: Are you frustrated that your children aren't being
reverent
or that they aren't being
quiet
?
Reverence is Experienced as Well as Demonstrated
Aha! True reverence is quiet, but quiet isn't necessarily reverent. That a child isn't making airplane noises and jumping off her chair doesn't guarantee that she is reverent. Reverence is not folded arms or an enlightened facial expression; it is a deep love and respect for God. Feelings of awe, gratitude, and humility are wrapped up in this holy emotion that leads to communion with the Spirit. This is an experience that creates the behaviors and postures we typically define as reverence. A child or adult who is sitting silently in church with his mind a hundred miles away is not being reverent. When we are showing true reverence to God we are engaged in worship and learning, seeking closeness to that which we revere. It is through reverence that our prayers are answered and guidance and inspiration given us by our Father in Heaven. Through experiencing reverence our love for Him deepens, our testimony grows, and that reverence itself is increased This testimony and growth become a beautiful cycle of spiritual development. (President Marion G. Romney expounds on this principle and gives an in-depth reverence lesson in the September 1982 First Presidency Message.
Reverence
)
To Teach Reverence We Must Exemplify it
Because reverence is born out of a love of God and testimony of him, the key to teaching our children to be reverent in church is to show them how to live reverently, thereby helping them develop their own testimonies. Along with providing an example of respect for the chapel itself and the speakers in our Sunday meetings, it is important to create reverent homes where the Spirit may dwell and surround our young ones. Cultivating an atmosphere of respect and kindness for one another goes a long way in this pursuit. In my home we are having a bit of difficulty remembering to be slow to anger, and to express ourselves appropriately when we are upset. My husband and I have realized that we need to help our kids learn to treat each other respectfully and make this the standard in our home. We live in a society where coarseness and selfishness are the norm and "getting in someone's face" is often applauded. Kids see their peers in movies and TV flinging retorts back to adults and other children, then often hear their parents venting about adult frustrations in terms that show irritation for others rather than tolerance. Reigning in our own emotions and speech, and limiting this un-Christlike influence will help offset this. Speaking often of the Savior and sharing our testimonies will help make respectfulness more than silly social conventions in their lives, and of course, never treating sacred things lightly is vital in this effort.
Remember that reverence is love of God, and love of God is serving and obeying God. Making a point to speak of the Savior and bear our testimonies in our homes, along with keeping the Sabbath, holding family prayer and scripture study, family home evenings, and the other standard LDS stuff will help increase our kids' faith and let them learn to feel reverence, making it natural for them to show respect in church on Sunday.
When children are little teaching them the physical appearance of reverence, and reinforcing with songs and stories that they are in the Lord's house and must listen to the still, small voice is important to establish familiarity with what
reverent
looks like. If we keep in our minds and hearts what true reverence is and focus on helping our kids learn to love the Lord as they grow, proper Sunday behavior will soon feel like less of a battle.
Follow @LDSFamilies1


Related Articles
Editor's Picks Articles
Top Ten Articles
Previous Features
Site Map





Content copyright © 2022 by Jamie Rose. All rights reserved.
This content was written by Jamie Rose. If you wish to use this content in any manner, you need written permission. Contact Jamie Rose for details.