Working in a Pagan Shop- Characters and Situations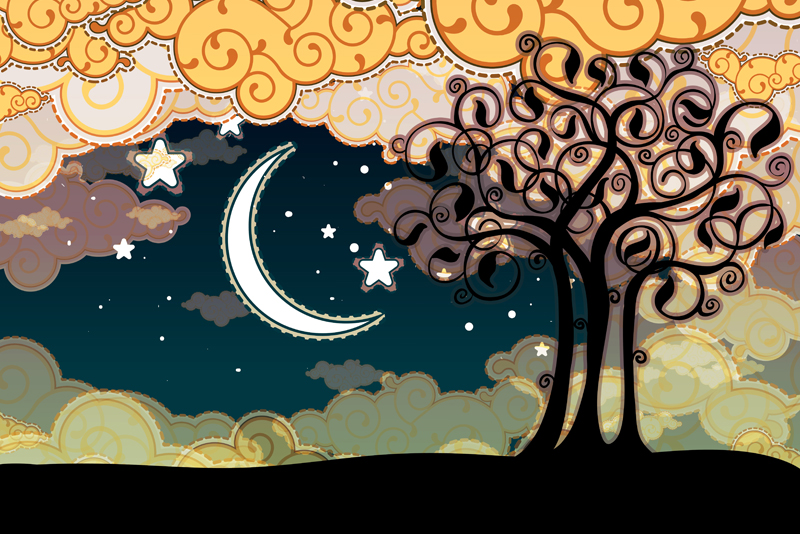 The people who frequent a place are what makes up its personality, or what is called in Pagan and magickal circles its Oversoul. This is especially true of Pagan or New Age Stores which tend to develop a particularly strong one because of the intrinsic magickal energies in the shop. These are in turn influenced by those drawn to it by the people who frequent it and the events that occur there. This was particularly true of "Broomsticks", the Pagan shop I helped out in when it was in business from the early 1980's until the mid 1990's. Ratatosk (not her real name) started the enterprise in a small Tarot reading booth in an indoor market, then added a small selection of merchandise, and finally moved to a much bigger indoor shop in the same market. Each of these stages added an extra 'layer' to the enterprise's personality as it grew in this organic manner.

It was only when it was a fully-fledged shop that it's Oversoul fully developed because of the increase in the amount of activity occurring connected with the business. I, and a few other people who Ratatosk trusted, were asked by her to help out at the shop so she could still do Tarot readings and the customers could still be served. This was a wise move because as soon as Broomsticks became a shop the shoplifting began. This was soon stopped by moving items away from the tarpaulin at the front of the shop which was closed by rolling down a weighted tarpaulin and padlocking a steel cable that ran through the loops to an eyebolt sunk into the floor. Ratatosk also bought several large glass fronted cupboards with lockable doors in which to keep the more expensive stock. That, and my catching a couple of thieves in the act, chasing them down, and returning them plus the stolen goods back to the shop and Ratatosk thinned any potential thievery out a lot.

There was no need to involve the police as the combination of Ratatosk's Celtic (she was Scots by birth) fury and my gentle dissuasion while gripping a convenient anatomical handle really worked much better. In the week after this a lot of stolen items were found returned by being posted under the entrance tarpaulin. This seemed to establish the firm but fair 'persona' of the shop, and it became perceived as a safe neutral ground for magickal practitioners of all types to meet, shop, and share.

The 1980's were a very popular time for "Questing", the search for magickal artefacts and experiences and quite a few individuals and groups came to the shop either looking for clues or people to aid them on their search. We did what we could to help, but much of the time the things they were seeking such as the Four Hallows (Holy Cup, Stone of Sovereignty, Sacred Spear, and Excalibur) were much more internal states and archetypes. Very much along the part of the Wiccan Charge of the Goddess that goes " for if that which you seek, you find not within yourself, you will never find it without." Some accepted this while others did not, either way it made for some interesting and lively debates.

The shop was also popular amongst eco-activists and Pagan rights proponents. In the times that Broomsticks was around – the early 1980's to the mid 1990's – both were major movements. People still took most of their ideas of what most Paganism was about, especially Witchcraft and Wicca, from horror films and pamphlets printed by monotheistic religions. Needless to say these were highly inaccurate, to the extent of being illegal in the UK today under the The Racial and Religious Hatred Act (2006). I like to think that the actions and awareness campaigns started by the Pagans all over the UK, including those frequenting Broomsticks, had their roots in the reactions to this type of scaremongering. The Universal Declaration of Human Rights was hung up on one wall of the shop, with key phrases relating to freedom of religion and relationships highlighted; Especially article 18 which is still relevant today*.

The eco-activist archetype present in the shop was a strong one. It seemed to attract a large number of Pagans who were ex-Special Forces, Ninjas, and people who were used to becoming one with the land and protecting it in a practical manner. They tended to advise the younger, less experienced eco-protesters on practical matters; including covert camping, "Monkeywrenching", escape and evasion, and other aspects of protecting the land from excessive exploitation without harming the environment or the people who were there. One of the funniest examples of this was annual advising of Dylan, the owner of the Druid shop, how to bypass the police cordon around Stonehenge to perform a midsummer ritual when people were banned from gathering there at the Summer Solstice from 1984 to 1999.

Because the Druid shop was a lot more 'countercultural' than Broomsticks with undercover police popping in at random times to make sure nothing illegal was going, on it was easier to hold these briefings either at Broomsticks or the cafe next to it. We'd bring topographical maps of the area, archaeology books with aerial photographs of the site and, in the later years, we also used cognitive interviewing to pick the best way through the cordon surrounding the stones. Interestingly the best approach was usually through or near the dip in the landscape that used to be a processional route between Stonehenge and the river Avon, or the other ones that that lead to the outside of the circle. Over the years these approaches were aided by a variety of outfits worn over his white robes including a ghillie suit, Ninja shōzoku, and a hooded poncho lined with material that hid his heat signature from the infra red detectors. The result was always the same; As the day of the Midsummer Solstice broke it revealed Dylan in full Druidic robes standing within Stonehenge doing a Litha ritual while the stone circle was surrounded by the media filming both him and a lot of very puzzled looking police.

In the next article we will look at some more people and events that influenced Broomsticks 'personality' and how, in turn, it had an effect on the surrounding area. To the extent of ordinary people who were just out for a walk in the woods found themselves joining Pagan rituals.


*Everyone has the right to freedom of thought, conscience and religion; this right includes freedom to change his religion or belief, and freedom, either alone or in community with others and in public or private, to manifest his religion or belief in teaching, practice, worship and observance

You Should Also Read:
Broomsticks- The Setting
Broomsticks- the shop
More on Dylan the Druid


Related Articles
Editor's Picks Articles
Top Ten Articles
Previous Features
Site Map





Content copyright © 2022 by Ian Edwards. All rights reserved.
This content was written by Ian Edwards. If you wish to use this content in any manner, you need written permission. Contact Ian Edwards for details.