Why Science and Religion Work Together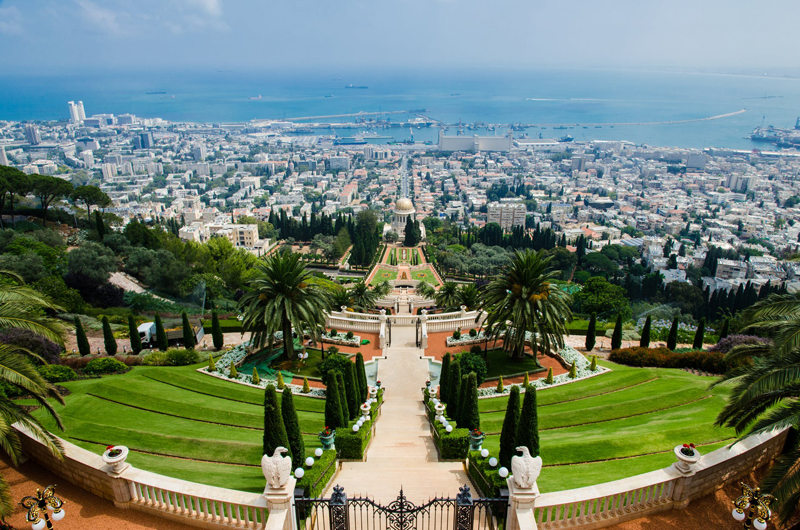 The Dominican monk, Giordano (Fillipo) Bruno, has been called the first martyr to science and reason, having been excommunicated by more than one religious community, and eventually burned at the stake for his heresies.
In the mid-sixteenth century, certain new astronomical observations were not generally accepted by either science or religion, but Bruno was entranced by the expanded vision of God and creation he gleaned from the notion that the Earth might not be the center of the universe. His ideas grew beyond what Copernicus had suggested, to encompass infinite suns with infinite planets across an infinite universe created by an infinitely powerful, and un-finite, God. His writings are quite poetic about it all!
Alas for him, such new ideas that removed mankind from the important center of everything were not popular. The scientists and educators of the era weren't any more enthusiastic than the ecclesiastics, and probably would have found a way to silence those new ideas if the Church had not. It is a common refrain in human history.
"Until now it has been said that all religions were composed of tenets that had to be accepted, even if they seem contrary to science. Thanks be to God, that in this new cycle the admonition of Bahá'u'lláh [Prophet/Founder of the Bahá'í Faith] is that in the search for truth man must weigh religious questions in the balance of science and reason. God has given us rational minds for this purpose, to penetrate all things, to find truth. If one renounce reason, what remains? The sacred texts? How can we understand God's commands and to what use can we put them without the balance of reason?" - 'Abdu'l-Baha,
Divine Philosophy,
p. 102
As a college student in the sciences, I had left organized religion out of my curriculum, largely because I was asked to believe without questioning. Questions were and are how I manage to learn what I think I know! So, I was surprised and delighted to find the Bahá'í Faith, which not only allowed for questions, but also actively encouraged them.
Further, its teachings clearly mark the importance of both theology and reason:
"Religion and Science are inter-twined with each other and cannot be separated. These are the two wings with which humanity must fly. One wing is not enough. Every religion which does not concern itself with Science is mere tradition, and that is not the essential. Therefore science, education and civilization are most important necessities for the full religious life....Science and Religion should go forward together; indeed, they should be like two fingers of one hand....Religion must agree with science, so that science shall sustain religion and religion explain science. The two must be brought together, indissolubly, in reality....Although a man may progress in science and philosophy, if he does not take advantage of the power of the spirit, he is incomplete...philosophy and science will not suffice to elevate and civilize a people who are in a bestial condition. What philosophy has ever elevated a whole nation and influenced humanity?" - - 'Abdu'l-Baha in London, pp. 26, 71, 88-89
Far from turning its believers away from rational investigation, the Bahá'í Faith councils them: "Knowledge is as wings to man's life, and a ladder for his ascent. Its acquisition is incumbent upon everyone. The knowledge of such sciences, however, should be acquired as can profit the peoples of the earth, and not those which begin with words and end with words. Great indeed is the claim of scientists and craftsmen on the peoples of the world...In truth, knowledge is a veritable treasure for man, and a source of glory, of bounty, of joy, of exaltation, of cheer and gladness unto him." -
Tablets of Bahá'u'lláh,
p. 51
In a treatise on what exactly would eventually constitute the world order He was proclaiming, Bahá'u'lláh includes this statement: "In such a world society, science and religion, the two most potent forces in human life, will be reconciled, will co-operate, and will harmoniously develop." -
The Proclamation of Bahá'u'lláh,
p. xi
Frankly, I don't care whether God made the world in seven days or seven billion years. The semantic details don't make the premise. I want a Power greater than myself to provide guidance and assistance in making life decisions, and searched for a definition of such a Power that I could reconcile with observation and reason. What I understand of the Bahá'í Faith works that way for me.
You Should Also Read:
Can Religion Provide Hope for a Global Ethic ?
When Faith and Facts Collide
Hope - Relgion's Most Useful Tool


Related Articles
Editor's Picks Articles
Top Ten Articles
Previous Features
Site Map





Content copyright © 2022 by Cheryll Schuette. All rights reserved.
This content was written by Cheryll Schuette. If you wish to use this content in any manner, you need written permission. Contact Cheryll Schuette for details.