Find the Best Room Air Purifier for Your Home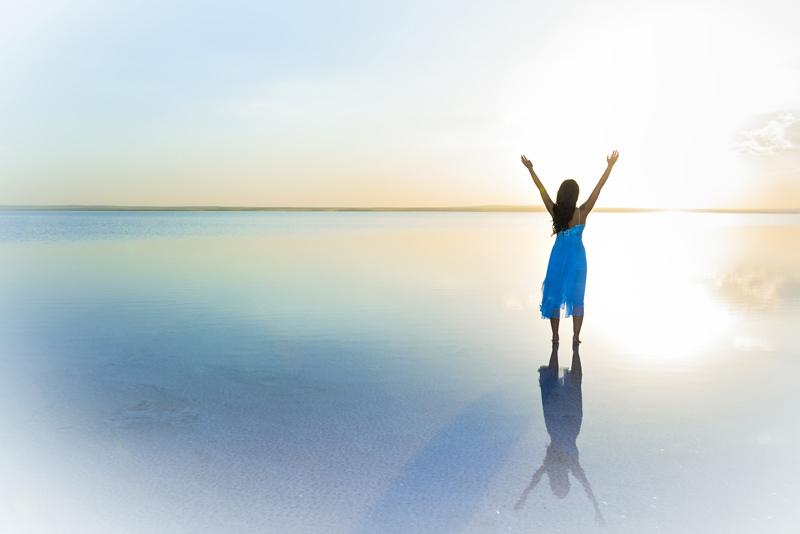 Room air purifiers can provide a considerable level of allergy and asthma relief. Before investing in a room air purifier, there a are several things you need to consider. First, let's take a look at what an air purifier is and what it does.
What is a Room Air Purifier?
Room air purifiers are stand-alone units that use a filtration system to remove particulates and VOCs (Volatile Organic Compounds) from the air. These devices can be beneficial for those who have asthma and allergies.
The unit contains a motor, fan and use some type of filtration method, such as HEPA , carbon activated, or charged media filters. The air purifier works by taking in room air and running it through the filtration system, before releasing the cleaned air back into the room.
Benefits of Air Purifiers
The tight seals of our energy efficient homes trap indoor particulates, creating indoor air pollution. Filtration units help cut down the amount of indoor pollution, such as asthma/allergy triggers and other indoor pollutants, in our homes. Common triggers found indoors include dust, dust mite allergen, pet dander, mold spores, pollen, and VOCs (Volatile Organic Compounds). Reducing the level of these indoor particulates may ease asthma and allergy symptoms in individuals sensitive to these triggers.
Types of Room Air Purifiers
Room air purifiers come in a variety of choices based on their filtration methods and the types of indoor air pollution they remove:


HEPA (High Efficiency Particulate Air Filter) Filters: remove up to 99.97% of particles down to 0.3 microns in size. This type of filter is best used to remove pollen, animal dander, mold, dust and dust mite allergens, which are trapped in the filter. One of the disadvantages to HEPA filters is that they have to be changed periodically. However, they are effective in removing the most common asthma and allergy triggers from a room.



Carbon Activated Filters: uses carbon/charcoal to filter out odors, gases, and smoke. These units often utilize a carbon activated filter in conjunction with another type of filtration, such as HEPA. As with HEPA filters, carbon activated filters require periodic replacement.



Charged Media Filters: use a combination of an electrostatic charge in conjunction with another filter (typically a HEPA filter). This type of unit creates static electricity that works to pull small particles (down to 0.1 micron) from the air. While these units are effective, the filter needs to be replaced more often than a typical HEPA filter. Some charged media filter machines may create ozone, which is a powerful asthma trigger.



Ion Generators and Ozone Generators: create charged particles (ions), which are emitted into the air. Negatively charged particles then latch on to indoor pollutants, which drop from the air and cling to any nearby surface. These types of air purifiers also produce ozone; as a consequence, ion and ozone generators are not recommended, though they are sometimes used to kill molds and pathogens.



Photocatalytic Oxidation (PCO): is a fairly new type of filtration, which uses a metal plate coated in titanium oxide and a UV light to remove particles from the air. These devices physically break down molecular bonds that hold VOCs together. This technology is fairly new, and only a few manufacturers produce these air purifiers.


Tips for Buying an Air Purifier
Here are a few things to keep in mind when buying an air purifier:
1). Consider what you need an air purifier to remove from the air.
Do you need it to primarily remove common asthma and allergy triggers, or do you need to remove chemicals from the air? HEPA filters are best to remove common asthma and allergy triggers, while carbon activated filters are best at removing VOCs and other chemicals from the air.
2). Consider the best room for your air purifier, or if you need a whole-house air purifying system.
If you're looking for a room air purifier, the bedroom is often the best place to begin using a filtering device. We spend the most time in our bedrooms and the bedroom is the easiest place to create an asthma-friendly room. Cleaner air in your bedroom will help you to breathe and sleep better, too.
3). Look for a sealed system.
Some air purifiers use a sealed system, with gaskets and seals, sends the air through a series of filters before releasing it back into the room. This is a key point for those who have allergies and asthma.
4). Area coverage:
make sure the room air purifier area coverage is the same or larger than the room where it will be used.
5). ACH:
this number is how many times an air purifier can exchange (circulate) all the air in a room. An ACH rating of 4 or higher is best for asthma and allergy sufferers.
6). CADR (Clean Air Delivery Rate):
is the volume of filtered air the air purifier delivers. The higher the CADR, the more tobacco smoke, pollen and dust will be removed from the air.
7). Cost:
be sure to consider the cost of replacement filters and electricity usage when purchasing a room air purifier.
8). Ozone:
avoid air purifiers that create ozone.
9). Warranty:
be sure to know exactly what the device's warranty covers. Some air purifier warranties are void when a customer doesn't replace the filter as often as recommended.
Air Purifiers and Asthma
Room air purifiers can be an important part of your asthma management plan; however, you should not depend on air purifiers alone to improve your asthma. In addition to using an air purifier, it's still necessary to keep indoor pollutants and other triggers controlled with proper cleaning, good hygiene, along with consistent medication use. It's a good idea to talk with your doctor to see if an air purifier might be helpful for your asthma.
Please check out my book
Asthma's Nothing to Wheeze At!
Also available on Amazon
Asthma's Nothing to Wheeze At!
You Should Also Read:
How to Create an Asthma-Safe Home
Asthma and Household Chemicals
Fragrance and Odor Asthma Triggers


Related Articles
Editor's Picks Articles
Top Ten Articles
Previous Features
Site Map



Follow @SherryAsthma
Tweet





Content copyright © 2023 by Sherry Vacik. All rights reserved.
This content was written by Sherry Vacik. If you wish to use this content in any manner, you need written permission. Contact Sherry Vacik for details.